Energy News Digest to 23rd September 2021
U.S. oil production is still recovering from hurricanes that hit the Gulf Coast region.
---
EDF to supply customers of Utility Point EDF has stepped in to help customers left without a supplier after Utility Point ceased trading on 14 September 2021. EDF will take on approximately 220,000 Utility Point domestic customers. EDF has agreed to protect any money a customer may be owed and existing customers' credit on their accounts will be transferred across to their new account with EDF.
---
EDF in talks with GE to buy nuclear turbine ops The discussions had recently been reported in the press on both sides of the Atlantic, and both firms told AFP there was no guarantee they would lead to a deal.
---
Turkey's 1.3 GW solar project GE Renewable Energy announced that it has been selected by Kalyon to deliver its FLEXINVERTER* solar power station technology for the 270 MW Karapinar phase II-A and 810 MW Karapinar phase II-B solar plant in Turkey. The scope of work includes design, engineering, project management, site management and commissioning.
---
Saint-Nazaire offshore wind farm commissioning Service Operation Vessel GE Renewable Energy and ACTA MARINE announced the signature of a supply contract for the chartering of a Service Operation Vessel (SOV) for the commissioning activities of 80 Haliade 150-6MW turbines at the Saint-Nazaire offshore wind farm ("Parc éolien en mer de Saint-Nazaire"). The vessel, ACTA AURIGA, is owned and operated by the Dutch shipping company ACTA MARINE, and will start operating on behalf of GE Renewable Energy in the second quarter of 2022
---
British Gas to supply customers of People's Energy British Gas has agreed to take on the customers of People's Energy and will ensure that they continue to receive an uninterrupted supply of gas and electricity after the supplier ceased trading on 14 September 2021. People's Energy serves around 350,000 domestic customers and around 500 business customers.
---
LUKOIL Adoption of digital tools LUKOIL brought into operation the largest digital model of an oil field in Russia. Creation of this complex integrated model of the Vatyeganskoye field is a part of LUKOIL's Intelligent Field project, which aims to introduce integrated models at over 100 key fields. ?
---
ExxonMobil is capturing carbon emissions Climate change is one of the most pressing issues facing society today, and capturing and storing CO2 emissions is essential to addressing its impact. ExxonMobil knows quite a bit about carbon capture and storage (CCS). It was the first company to capture more than 120 million metric tons of CO2 through CCS, which is equivalent to removing the annual emissions of more than 25 million cars.
---
GM Names David Strickland VP, Global Regulatory Affairs effective Oct. 1. Strickland will report to Omar Vargas, GM vice president and head of Global Public Policy. Strickland is currently the staff director of the U.S. Senate Committee on Commerce, Science, and Transportation (Senate Commerce). Strickland also served as the administrator of the National Highway Traffic Safety Administration (NHTSA) in the Obama Administration, from 2010–2014.
---
Commodity Prices
Units
Price $
Change
Crude Oil (WTI)
USD/bbl
$71.97
Up
Crude Oil (Brent)
USD/bbl
$75.97
Up
Bonny Light
USD/bbl
$74.32
Up
Natural Gas
USD/MMBtu
$4.79
Down
OPEC basket 22/09/21
USD/bbl
$74.46
Up
Oil Prices @ press time 23 September 2021
---
LEVC announces Locks 4 Vans as new security solutions partner LEVC (London Electric Vehicle Company) today announces a new partnership with Locks 4 Vans (L4V) to provide its VN5 electric van with new innovative security solutions. L4V specialises in designing and manufacturing security solutions for commercial vehicles, and has recently developed new hook locks, slamlocks and bespoke shielding for the VN5.
Based in Kent, L4V has long been recognised as the industry leader in aftermarket security solutions for commercial vehicles, manufacturing and installing cutting-edge products. With a recent £2.5m investment in a new ultra-modern research and development facility, L4V is committed to producing game-changing solutions for the VN5.
---
The active rig count acts as a leading indicator of demand for products used in drilling, completing, producing and processing hydrocarbons.
Region
Period
No. of Rigs
Change
U.S.A
17th Sept. 2021
512
+9
Canada
17th Sept. 2021
154
+11
International
Aug. 2021
777
+26


Baker Hughes Rig Count to 23rd September 2021
---
Chevrolet Bolt EV Battery Production Resumes LG battery plants in Holland and Hazel Park, Michigan, have resumed production. In addition, LG is adding capacity to provide more cells to GM. As a result, replacement battery modules will begin shipping to dealers as soon as mid-October. The root cause of the rare circumstances that could cause a battery fire is two manufacturing defects known as a torn anode and a folded separator, both of which need to be present in the same battery cell. LG has implemented new manufacturing processes and has worked with GM to review and enhance its quality assurance programs to provide confidence in its batteries moving forward. LG will institute these new processes in other facilities that will provide cells to GM in the future.
---
Top 250 of Engineering News-Record (ENR) ranking Saipem is the first company among the other 12 Italian ones in the Engineering News-Record (ENR) ranking, the leading US magazine for construction and engineering industry professionals. ENR recently published the Top 250 International Contractors ranking of 2021 in which Saipem ranked 14th.
---
Saipem: changes to the financial calendar   Saipem informs that the date of the Board of Directors' meeting called to approve the results for the quarter ending September 30, 2021, will be held on October 27, 2021, and not on October 28, 2021, as previously communicated to the market.
---
---
EV battery's life span In the UK, two electric vehicle manufacturers, academics, and a battery analytics specialist company are collaborating on an electric vehicle battery research program designed to predict battery life span. Fleet operators can gain a complete picture of EV health across their vehicle fleet, enabling them to more efficiently run their vehicles
---
OPEC congratulates Saudi Arabia on its national day Secretary General, HE Mohammad Sanusi Barkindo, extended his sincere congratulations to the leaders and people of the Kingdom of Saudi Arabia on the occasion of its national day.
---
Volvo CE Announces First North American Electric Machines Pilot Results Volvo Construction Equipment (Volvo CE) announced today the results of a pilot project testing the ECR25 Electric compact excavator and L25 Electric compact wheel loader in North America. Remarks were provided at a press event in Los Angeles alongside officials from the U.S. Environmental Protection Agency, the South Coast Air Quality Management District (AQMD) and customers who tested the machines.
---
Nissan LEAF named best buy among electric vehicles in Brazil There are more than 500,000 LEAFS that have been sold worldwide which have been driven over an estimated 18 billion pollution-free kilometers — preventing more than 3 billion kg of carbon dioxide from entering the atmosphere.
---
Gazprom and Shell review current issues of joint activities The parties reviewed current issues pertaining to their joint activities, including the Sakhalin II project and the efforts being undertaken by the two companies to reduce their carbon footprint across the natural gas value chain.
---
Neste Capital Markets Day 2021 Neste is holding a Capital Markets Day 2021 as a webcast today, 23 September 2021. It will feature presentations by President and CEO Peter Vanacker as well as senior management on subjects such as the company's strategy execution, market outlook and updated strategic targets.
---
Electric vehicle sales have surged Analysis from IDTechEx has forecast that sales of electric vehicles are on track to surpass five million units this year – counting only passenger cars. "If they do, it will mean an astonishing growth rate of ~86% CAGR since 2011," the report reads.
---
KBR Awarded Digital Advisory Services Contract by OCI Beaumont a three-year contract to provide KBR INSITE® monitoring and advisory services to OCI's integrated ammonia-methanol plant in Beaumont, Texas. it will help diagnose operational problems, determine probable root causes, and recommend corrective actions to prevent events that could lead to unplanned shutdowns and unnecessary emissions.
---
KBR Awarded Digital Advisory Services Contract by OCI Beaumont There was a time not long ago when uprisings and wars in the Arab world topped the agenda at the U.N. General Assembly meetings in New York.Lebanon, Syria, Iraq, Libya and Yemen are teetering on the brink of humanitarian catastrophe. But the world's focus has shifted to more daunting global challenges such as the still raging coronavirus pandemic ,Afghanistan and climate change.
---
Proton Motor to exhibit at six technology trade fairs this autumn "Hydrogen Technology Expo Euro", which will take place on 13 and 14 October in Bremen. Proton Motor is represented here with its own booth in Hall 4.1, no. 7180 as well as at the Munich "AirTec" (26-28 October) and in the same week at the fourth edition of the top-class Paris trade fair and conference "HyVolution" (27-28 October, booth no. B25). November is marked with an important trade fair presence as an exhibitor in the sector "mobility" at the "Zero Emission Bus Conference" (17-18 November, Paris). At the end of the month, from 30 November to 1 December, the sales team will also be present at the "Enlit Europe" in Milan.
---
Oil and Gas News Straight from the Source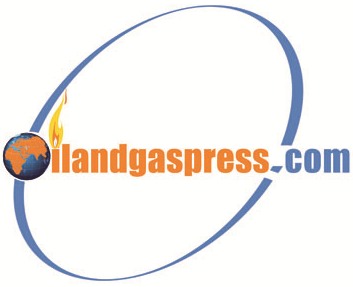 OilandGasPress Energy Newsbites and Analysis Roundup |Compiled by: OGP Staff, Segun Cole ,
Please send us your industry related news for publication
Announce new products, New Partnerships, New director appointment, New office, financial reports, New sales staff, new contracts, charity affiliations and general news and offers by your organisation! Submit your Releases or contact us now!
Submit a Press Release
Oilandgaspress.com | Energy, Climate, Renewable, Wind, Biomass, Sustainability, Oil Price, LPG, Solar,
we provide you with the latest news summary with links straight to the source!!
News on Saving Energy, Protecting the Environment
News articles reported on OilAndGasPress are a reflection of what is published in the media. OilAndGasPress is not in a position to verify the accuracy of daily news articles. The materials provided are for informational and educational purposes only and are not intended to provide tax, legal, or investment advice.
OilAndGasPress welcomes all viewpoints. Should you wish to provide a different perspective on the above articles.
Information posted is accurate at the time of posting, but may be superseded by subsequent press releases