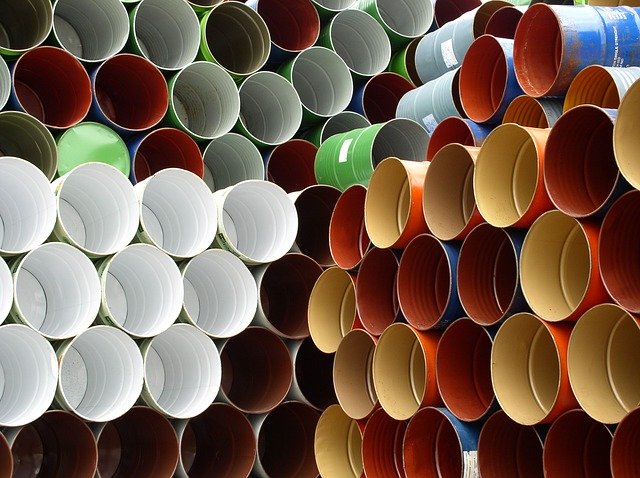 Energy News Digest to 26th October 2021
Shell's shares have rocketed 35 per cent during the same period to £17.49 while BP's have increased 40 per cent to 356p.
---
Marking the beginning of a 'decade of action', COP26 will be shaped by major political dynamics and developments, with China's pledge to become carbon-neutral before 2060 at the forefront. Regionally, the UAE has been leading climate efforts and setting a benchmark for climate ambitions. The launch of the UAE Net Zero by 2050 Strategic Initiative in early October 2021 was the outcome of extensive and ongoing work of the nation's institutions, and represents an opportunity to advance the country's economic diversification to develop new industries, technologies, skills, and jobs while protecting the environment. Mariam bint Mohammed Almheiri, Minister of Climate Change and the Environment, said, "With the unprecedented rise in the frequency and scale of climate change impacts seen today, net zero has become a necessity, and countries can either sink or swim. Being the first country in the region to take such a step will give us a first-mover advantage to become a regional leader in the low-carbon economy. We will bring all hands on deck and leverage our net-zero drive to boost green economy. We strongly believe in the gains from becoming climate-neutral, therefore we have committed to investing US$160 billion in clean and renewable energy projects by 2050." Read More
---
Nel Hydrogen US, a subsidiary of Nel ASA (Nel, OSE:NEL), has received a contract for PEM electrolyzer equipment from a leading global fuel cell company. Nel Hydrogen US has received a purchase order for PEM electrolyzer equipment from an undisclosed, leading stationary fuel cell OEM. The purchase order has a value of approximately USD 2.6 million, and the equipment will be delivered between 2022 and 2024. Nel will also be providing design consulting services as part of the project. Read More
---
The U.S. Department of Energy (DOE) officially launched the Solar Forecasting Prize, which aims to incentivize innovators to develop tools that predict how much energy solar power plants will generate, so that grid operators can plan for and manage it. Up to five winners will receive $50,000 in cash, and about five runners-up will receive $25,000 in cash. Read the official rules, and apply before December 15. Read More
---
Dana Incorporated announced a mutual agreement with Modine Manufacturing Company (NYSE: MOD) to terminate Dana's agreement to acquire a portion of Modine's automotive thermal-management business for one dollar with the assumption of certain financial liabilities. Both companies had been actively engaged in the regulatory review process in Germany for many months and have decided that it is no longer in the best interest of either party to pursue the transaction further. Read More
---
India wants oil producers to consider supplying crude under longer-term contracts at a fixed rate to help shield consumer countries from price volatility. At the CERAWeek India Energy Forum today, oil ministry secretary Tarun Kapoor suggested that India's state-owned refiner IOC could purchase as much as 70pc of its crude import requirements under such contracts. Read More
---
Bahrain still hopeful of bringing shale oil project online by 2023, as it seeks investors. The ministry has said it is targeting producing up to 200,000 b/d, though the resources are likely technically challenging to develop. If achieved, that would roughly double Bahrain's current crude output, which averaged 180,000 b/d in September, according to S&P Global Platts' survey of OPEC+ production. Read More
---
Petronas to open Sabah's first nearshore LNG facility at Sogip, expected start-up to be end of 2026 Read More
---
Demand for liquefied natural gas (LNG) is expected to rise by 25 to 50% by 2030, making it the fastest growing hydrocarbon over the next decade, analysts from Morgan Stanley Research said in a note on Monday. Read More
---
Messe Frankfurt is pleased to announce the 6th edition of the LNG India Summit scheduled for 18 – 19 November 2021 at Le Meridien, New Delhi brings together the LNG leaders and energy professionals under one roof to outline plans for delivering the decarbonisation roadmap. Read More
---
Reference is made to the stock market announcement on 22 October 2021 regarding the issuance of shares in Nel ASA. The share capital increase pertaining to the issuance of the 200,800 new shares has now been registered with the Norwegian Register of Business Enterprises. The Company's new registered share capital is 292,159,857.60, divided into 1,460,799,288 shares, each with a par value of NOK 0.20. Read More
---
Commodity Prices
Units
Price $
Change
Crude Oil (WTI)
USD/bbl
$83.84
Down
Crude Oil (Brent)
USD/bbl
$86.05
Down
Bonny Light
USD/bbl
$85.84
Up
Natural Gas
USD/MMBtu
$5.63
Up
OPEC basket 22/10/21
USD/bbl
$83.42
—
At press time 26th October 2021
---
Green bonds will reach $1 trillion market in 2021 for the first time, as the sector is already up 60 percent in the first nine months of the year compared to last year. According to HSBC CEO Noel Quinn "a major industrial transformation" will take place in the next decade, pushing firms to become carbon neutral or carbon light, which would create a huge economic opportunity for economies. Read More
---
Dana Sales for the third quarter of 2021 totaled $2.20 billion, compared with $1.99 billion in the same period of 2020, representing a $210 million improvement driven by strong customer demand in our heavy-vehicle markets. Adjusted EBITDA for the third quarter of 2021 was $210 million, compared with $201 million for the same period in 2020. Profit margin compression in the third quarter of 2021 was primarily driven by raw material cost inflation. Net income attributable to Dana was $48 million for the third quarter of this year, $3 million higher than last year's third quarter. Diluted adjusted earnings per share were $0.41 in the third quarter of 2021, compared with $0.37 per share in the third quarter of 2020.
Operating cash flow in the third quarter of 2021 was a use of $75 million, compared with $321 million of operating cash flow in the same period of 2020. Read More
---
The World Meteorological Organization reported Monday that greenhouse gas concentrations hit a new record high last year and increased at a faster rate than the annual average for the last decade despite a temporary reduction during pandemic-related lockdowns. In its annual report on heat-trapping gases in the atmosphere, the United Nations weather agency said concentrations of carbon dioxide, methane and nitrous oxide were all above levels in the pre-industrial era before 1750, when human activities "started disrupting Earth's natural equilibrium." Read More
---
PJSC "LUKOIL" announces the completion of an issuance of US$2,300,000,000 Rule 144A / Regulation S notes comprised of (i) US $1,150,000,000 2.80% 5.5-year notes due 2027 and (ii) US$1,150,000,000 3.60% 10-year notes due 2031. The notes have been issued by LUKOIL Capital DAC (a wholly-owned subsidiary of PJSC "LUKOIL") and are guaranteed by PJSC "LUKOIL". An application has been made for the notes to be admitted to the Official List of the United Kingdom Financial Conduct Authority and to trading on the Main Market of the London Stock Exchange plc. The notes have been assigned a rating of BBB+ by Fitch and Baa2 by Moody's. LUKOIL intends to use the net proceeds of the offering for general corporate purposes. Read More
---
Region
Period
No. of Rigs
Change
U.S.A
22nd October 2021
542
-1
Canada
22nd October 2021
164
-4
The active rig count acts as a leading indicator of demand for products used in drilling, completing, producing and processing hydrocarbons.
---
Oil and Gas News Straight from the Source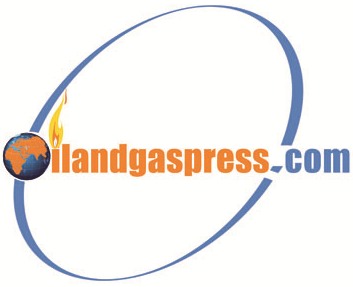 OilandGasPress Energy Newsbites and Analysis Roundup |Compiled by: OGP Staff, Segun Cole. Please send us your industry related news for publication
Announce new products, New Partnerships, New director appointment, New office, financial reports, New sales staff, new contracts, charity affiliations and general news and offers by your organisation! Submit your Releases or contact us now!
Submit a Press Release
Oilandgaspress.com | Energy, Climate, Renewable, Wind, Biomass, Sustainability, Oil Price, LPG, Solar,Marine,Aviation,Fuel,Hydrogen,Electric ,EV, Gas,
we provide you with the latest news summary with links straight to the source!!