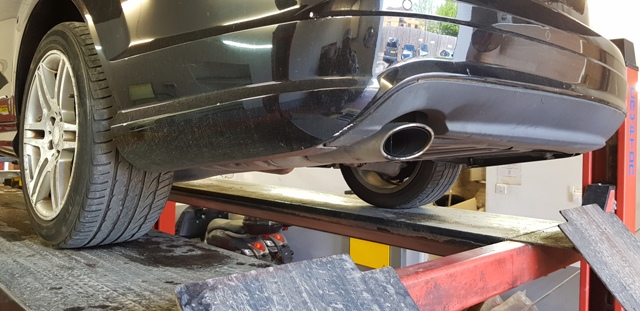 Energy News / Press Release today, OPEC Basket Price stood at $109.02, 11 May 2022
The cost of installing solar PV and wind farms are reportedly expected to be higher than pre-pandemic levels through 2022 and 2023 because of soaring commodity and freight prices, reversing a decade of declining costs. "However, they remain competitive because prices for natural gas and other fossil fuel alternatives have risen much faster," the IEA said.
---
A 35 MW solar power carport with 90,000 solar panels was launched the first week of May in the Netherlands. Biddinghuizen is the solar carport location, which is the same site for the annual Lowlands music festival. The festival receives tens of thousands of visitors each year, so the parking area covers 35 hectares and provides 15,000 parking spaces. Carports are typically effective sites for solar power installations because they provide flat surfaces that aren't being used for anything else, so it is not necessary to use any additional land. Solarfields, a company based in the Netherlands, installed the solar power system and made it operational. (The company has a goal that about one million Dutch homes will have sustainable electricity by 2030.) Read More
---

Eni announces the following amendment to the financial calendar published on 19 January 2022: following the resolution of the Shareholders' meeting held on today's date which resolved the distribution of €0.88 in tranches of equal amount in September 2022, November 2022, March 2023 and May 2023 by way of and in place of the payment of the dividend for the year 2022: the resolution regarding the distribution of the first tranche of the dividend 2022 will be resolved by the Board of Directors at the meeting of 28 July 2022; the resolution regarding the distribution of the dividend 2022 scheduled in Eni's financial calendar on 15 September 2022 is removed;
the resolution regarding the distribution of the second tranche of the dividend 2022 will be resolved by the Board of Directors at the meeting of 27 October 2022. The first tranche of the 2022 dividend will be paid on the same dates already communicated to the market in relation to the payment of the interim dividend (payment 21 September 2022, with ex-dividend date 19 September 2022 and record date 20 September 2022). The second tranche of the 2022 dividend will be paid on 23 November 2022, with a detachment date on 21 November 2022 and a record date on 22 November 2022. The dates of the further distribution tranches of March 2023 and May 2023 will be communicated with the 2023 financial calendar. Read More
---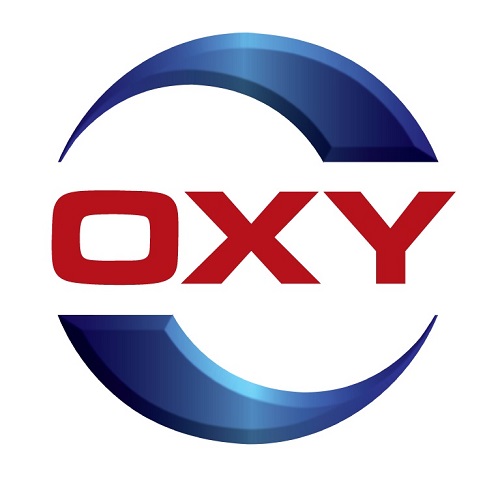 Occidental (NYSE: OXY) today announced its first quarter 2022 financial results. The announcement and financial schedules can be accessed via the Investor Relations section of the company's website, oxy.com. The earnings release is also available on the U.S. Securities and Exchange Commission's website at sec.gov. Read More
---
Burnley based Greenarc Fuel Cards have introduced a new carbon offsetting service to their thousands of nationwide business fuel card users. This initiative supports Greenarc customers and other commercial fuel users to make a positive contribution to the environment by funding several CO2e prevention and reduction projects across the world.
Carbon offsetting is the process off balancing the carbon emissions caused by an action such as using fossil fuels in vehicles by investing in carbon reduction or carbon prevention projects to an equal level. These projects can include forestry restoration schemes, hydroelectric power stations and solar and wind farms.
Formally known as Craggs Fuel Cards, Greenarc Fuel Cards have recently changed their name to highlight their new vision and align their green focus to drive sustainability forward for fossil fuel users across the UK. Read More
---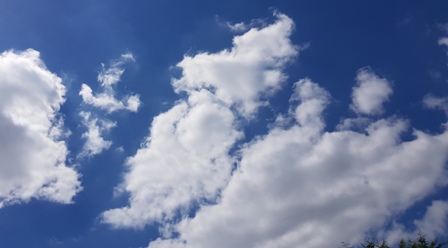 The UK and Egypt will bring countries together in Copenhagen this week to focus on what climate action needs to be taken to deliver key commitments ahead of COP27 in Sharm El-Sheikh in November. In the first jointly led event by the UK and Egypt as COP26 and COP27 Presidencies, the May Ministerial Meeting on Implementation will take stock of action and implementation across key elements of the Glasgow Climate Pact signed at COP26, the Paris Agreement and other international climate agreements and decisions. The Glasgow Climate Pact kept alive the goal of keeping global temperatures from rising more than 1.5 degrees, at the same time cementing progress on finance for climate action, adaptation and loss and damage. Read More
---

StepStone Group Inc. (Nasdaq: STEP), a global private markets investment firm, released its annual Environmental, Social & Governance ("ESG"), Taskforce on Climate-Related Financial Disclosures ("TCFD"), and Diversity, Equity & Inclusion ("DEI") reports.
"Our ESG report, Taking the Long View, addresses our corporate ESG strategy and commitment to responsible investment practices across all asset classes, including private equity, infrastructure, private debt and real estate, and investment strategies including primary funds, secondaries and co-investments," said Suzanne Tavill, Partner and Head of Responsible Investment at StepStone. "Our ESG and TCFD reports represent another step forward as we maintain engagement with our stakeholders and benchmark our progress." The ESG report contains within it StepStone's DEI report addressing the firm's DEI programs and progress. The firm's TCFD report details the company's climate-related initiatives and proactive steps toward improving climate-related performance. Read More
---

Eagle Bulk Shipping Inc., one of the world's largest owner-operators within the midsize drybulk segment, today announced the publication of its third annual Environmental, Social, and Governance (ESG) Sustainability Report. The report, which has been prepared in accordance with the Marine Transportation Framework established by the Sustainability Accounting Standards Board (SASB), provides an overview of Eagle's strategic priorities and performance with respect to various environmental, social, and governance-related matters. More
---
Indonesia Energy Corporation (NYSE American: INDO) ("IEC"), an oil and gas exploration and production company focused on Indonesia announced that it has discovered oil in its "Kruh 27" well. Kruh 27 is the first of two back-to-back wells being drilled by IEC during the first half of 2022 at its 63,000-acre Kruh Block.
As previously announced, IEC has plans to drill two additional wells at Kruh Block during 2022 following the initial back-to-back wells. The Kruh 27 well was spudded on April 7, 2022. On May 9, 2022, the drilling reached the final total depth at 3,359 feet depth. It took only 32 days to drill to total depth, less than the 45 days previously budgeted. Approximately 132 feet of oil sands were encountered at Kruh 27 between the depths of 3,058 and 3,190 feet. This oil-bearing interval (meaning the top of the oil zone to the bottom of the oil zone) in the Kruh 27 well was 14 feet thicker and therefore larger than anticipated, meaning that the total reserve potential for Kruh 27 could be larger than anticipated. Based on these drilling results, IEC expects production to begin at Kruh 27 by the end of May 2022. Read More
---
Prosafe has been declared the winner of a bidding process for a four-year contract by Petrobras for the provision of the Safe Eurus semi-submersible vessel for safety and maintenance support offshore Brazil. However, a potential contract award and timing of the contract award are subject to a formal process during which other bidders may appeal within the next week. A contract, if awarded, has a firm period commitment of four years and the commencement is in Q1/Q2 2023 following on from the expiry of her current contract. The Safe Eurus is a technologically advanced and efficient Dynamically Positioned (DP3) semi-submersible safety and maintenance support vessel, capable of operating in harsh environments. The Safe Eurus can accommodate up to 500 persons, has extensive recreation facilities and a large capacity open deck area and telescopic gangway. When operating the vessel, Prosafe will have strong focus on reducing emissions through innovative energy performance monitoring and associated fuel consumption reduction. Total value of the contract associated with the bidding process is approximately USD 126 million. Read More
---
Prosafe has been awarded a contract by Petrobras' for the provision of the Safe Notos semi-submersible vessel for safety and maintenance support offshore Brazil. The contract linked to the award has a firm period commitment of four (4) years and the commencement is in Q3/Q4 2022 following on from the expiry of her current mutually extended three-year contract that commenced in Q4 2016. The total value of the contract is approximately USD 110 million. The Safe Notos is a technologically advanced and efficient Dynamically Positioned (DP3) semi-submersible safety and maintenance support vessel, capable of operating in harsh environments. The Safe Notos can accommodate up to 500 persons, has extensive recreation facilities and a large capacity open deck area and telescopic gangway. When operating the vessel, Prosafe will have strong focus on reducing emissions through innovative energy performance monitoring and associated fuel consumption reduction. Read More
---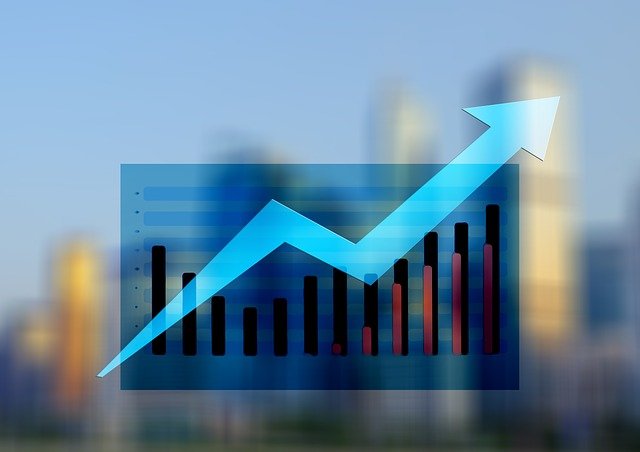 Oil and Gas Blends
Units
Oil Price $
change
Crude Oil (WTI)
USD/bbl
$104.20
Up
Crude Oil (Brent)
USD/bbl
$106.20
Up
Bonny Light
USD/bbl
$109.90
Up
Saharan Blend
USD/bbl
$110.10
Up
Natural Gas
USD/MMBtu
$7.56
Up
OPEC basket 11/05/22
USD/bbl
$109.02
Up
At press time 12 May 2022
---

Petrobras Extends CGG Geovation Seismic Imaging Software Licensing Agreement for Five Years
CGG has announced the recent signature of an expanded five-year Geovation software licensing agreement with Petrobras. After benefitting from CGG's best-in-class seismic imaging platform for over a decade, the new agreement will give Petrobras geoscientists access to advanced technology innovations, including full-waveform inversion, and significantly enhance their imaging capabilities.
Peter Whiting, EVP, Geoscience, CGG, said: "During our 60-year operating history in Brazil, we have developed a close technology and business partnership with Petrobras which has seen CGG recognized as a key supplier. This latest expansion of our Geovation licensing agreement reflects the strength of this relationship and the significant advantage that our state-of-the-art subsurface imaging technology provides. As the powerhouse behind the success of CGG's own high-end seismic imaging services, it is the most efficient and reliable software platform for geophysicists working with ever growing data sets and facing increasingly complex imaging challenges, such as pre-salt illumination." The new agreement includes expert training from CGG's GeoTraining team to support the significant increase in the number of Petrobras Geovation licenses, enabling new users to rapidly leverage the software's advanced seismic imaging capabilities for their projects. Read More
---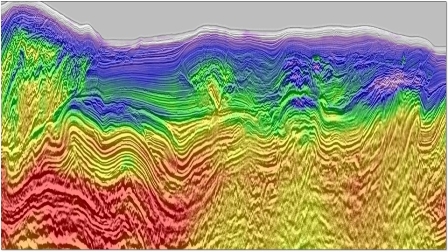 CGG has become a member of the Centre for Geophysical Forecasting, a world-leading research and innovation consortium based in the Norwegian University of Science and Technology (NTNU). The Centre for Geophysical Forecasting aims to leverage the combined expertise of its 15 members from a wide range of business sectors, both private and public, to "catalyze a new wave of geophysical capabilities, applying disruptive new technologies to novel enterprises that will be game-changers" in the energy transition. CGG will bring its industry-leading expertise in seismic modelling and imaging to the work of the consortium. More specifically, it will contribute to the development, modelling, implementation and field testing of a new subsurface imaging and monitoring system designed to support a range of energy transition activities. Read More
---
NuVista Energy Ltd. announced record-setting financial and operating results for the three months ended March 31, 2022, and to provide a number of updates which demonstrate material advancement of our Pipestone and Wapiti Montney development. Commodity prices in 2022 remained strong. We used our significantly growing adjusted funds flow in a disciplined manner by growing production with new high-return wells to fill and optimize existing facilities while making rapid and meaningful progress in debt reduction. NuVista is continuing through 2022 with strength and increasing momentum. As part of our strategy to maximize the per share value growth of NuVista, our intention is to begin returning capital to shareholders now that our initial debt target has been achieved.
During the quarter ended March 31, 2022, NuVista: Produced a record 66,600 Boe/d in the quarter, well above the guidance range of 64,000 – 65,000 Boe/d. This was 9% and 45% higher than the corresponding figures for the prior quarter and the first quarter of 2021, respectively; Achieved net earnings of $70.3 million ($0.31/share, basic) compared to $15.4 million ($0.07/share, basic) in the first quarter of 2021; Read More
---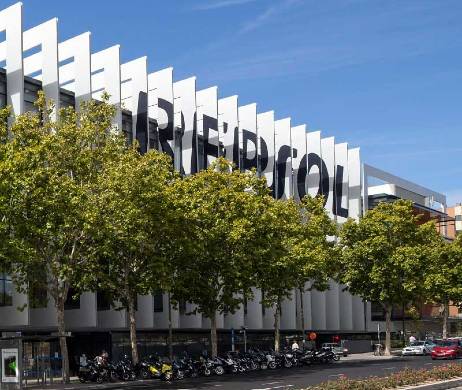 The Chairman of Repsol, Antonio Brufau, called for the opportunity and responsibility to reflect on what the energy mix of a "strong Europe" should be. "We must ask ourselves whether it is realistic to entrust the recovery from the crisis, accompanied by an acceleration of the energy transition, only to electrification with renewable energies, without taking into account other technologies that make decarbonization possible, or the role that natural gas and oil have to play for many years to come," he said at the company's Annual General Shareholders' Meeting, held today in Madrid.
Antonio Brufau, who began his speech by firmly condemning Russia's "terrible and unjust" aggression against Ukraine, stressed that this scenario has highlighted the urgency of ensuring Europe's energy autonomy and also that of critical materials and components. All this, while at the same time addressing the transformation of industry to achieve climate neutrality by 2050 with the understanding that the energy transition is an unavoidable and urgent task for everyone. But without forgetting that economic competitiveness and social welfare require a balance between security of supply, affordable prices and sustainability. Read More
---
---
Region
Period
Rig Count
Change
U.S.A
06 May 2022
705
+7
Canada
06 May 2022
91
-4
International
April 2022
806
-9
Baker
Hughes
---
Repsol Sinopec Resources UK Limited, TechnipFMC and Petrofac (the "Alliance") are pleased to announce that pre-front end engineering and design studies (Pre-FEED) have commenced for the development of the Ithaca and Hibiscus owned Marigold field via the Repsol Sinopec-operated Piper Bravo platform. The partnership offers owners of oil and gas discoveries near Repsol Sinopec's existing North Sea infrastructure hubs an integrated and commercially flexible solution to meet their development objectives.
The Marigold field development concept consists of up to nine subsea wells, tied back 16km to the Piper Bravo platform, where gas lift, processing and transportation services will be provided before oil is exported to Repsol Sinopec's Flotta Terminal for tanker offload. Peak production is expected to be 40,000 barrels of oil per day and 12 million standard cubic meters of gas per day. Read More
---
Petrobras concludes sale of E&P asset in the Potiguar Basin
Petrobras, following up on the release disclosed on 12/27/2021, informs that today it finalized the sale, together with Sonangol Hidrocarbonetos Brasil Ltda. (Sonangol), of all the stakes held by both companies in the onshore exploratory block POT-T-794, belonging to the BT-POT-55A concession, located in the Potiguar Basin, in the state of Rio Grande do Norte, to the company Aguila Energia e Participações Ltda. The total amount of the sale was US$ 750 thousand, having been paid (a) US$ 150 thousand at the signing of the contract on 12/17/2021 and (b) US$ 600 thousand on today's date, already considering the adjustments foreseen in the contract.
This disclosure is in accordance with Petrobras' internal rules and with the provisions of the special procedure for the assignment of rights of exploration, development and production of oil, natural gas and other fluid hydrocarbons, provided for in Decree 9,355/2018. This transaction is in line with the company's portfolio management strategy and the improved allocation of its capital, aiming to maximize value and provide greater return to society. Petrobras continues to increasingly concentrate its resources on assets that have shown great competitive edge over the years, with lower greenhouse gas emissions. Read More
---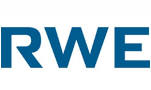 RWE Renewables' El Algodon Alto, a 200-megawatt (MW) onshore wind farm, located in San Patricio County, Texas, is in operation. The project, located in the Electric Reliability Council of Texas (ERCOT) south market, is powered by 91 Vestas turbines and will generate enough electricity to power more than 60,000 homes. In total, the project spent more than $11.1 million locally during the construction period.
With the addition of El Algodon Alto, RWE will have delivered a total installed generation capacity of more than 3,700 MW of wind power online in the state of Texas, including more than 1,700 MW on the Texas coast. The U.S. accounts for more than one third of the RWE Group's renewables capacity playing a key role in RWE's strategy to grow its renewables business and to become carbon neutral by 2040. RWE develops, builds, owns and operates some of the highest performing wind, solar and energy storage projects in the U.S., having installed more than 5,000 MW (4,288 MW pro rata) of generation capacity to date. Read More
---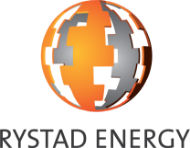 US probe into solar imports threatens almost two-thirds of planned capacity additions in 2022. As much as 17.5 gigawatts (GWac) of planned US solar capacity installations in 2022 are in doubt after the Department of Commerce (DOC) opened an investigation into panel imports from southeast Asia, Rystad Energy research shows. The US was expected to install 27 GWac of solar energy capacity in the utility, residential, and commercial and industrial (C&I) markets this year, but with rising commodity prices and this new threat of tariffs on vital imports, 64% of those additions are now in jeopardy.
The recent launch of an Antidumping and Countervailing (ADCV) investigation by the DOC has US suppliers worried about potential penalties on panel imports, which would likely be backdated. In response, Chinese panel manufacturers are halting shipments to the US until the results of the investigation and any retroactive action by the DOC is revealed. A preliminary judgement is scheduled for August, with a final decision due by January 2023. The investigation comes as domestic US solar companies are concerned about the rise of Chinese manufacturers using cheap raw materials and shifting cell and panel assembly to southeast Asia to circumvent an existing ban on Chinese imports. With imports frozen while the investigation is pending, annual capacity additions could plummet from 22.6 GWac in 2021 to 10.07 GWac this year, the lowest annual total since 2019. Read More
---
Solstad Offshore ASA ("Solstad") announced that Aker BP has chartered the large PSV Normand Arctic to support their activities on the Norwegian Continental Shelf. Commencement of the contract, that is a part of the existing Frame Agreement between Aker BP and Solstad, will take place during Q4 2022 and have a firm duration of 15 months. Read More
---
The North Sea Transition Authority (NSTA) has extended the UKCS mediation pilot in order to gather further data to judge its overall value. The scheme was first launched in 2020 to gauge whether or not mediation is helpful in resolving disputes between oil and gas licensees, operators and infrastructure owners.
It was extended in 2021 following positive, but limited, initial take-up as industry dealt with the challenging conditions caused by the Covid-19 pandemic. To analyse the benefits of the scheme, more data from parties who have used it is needed, so the pilot will be extended until at least six mediations have taken place or until 31 December 2023, whichever is sooner. Read More
---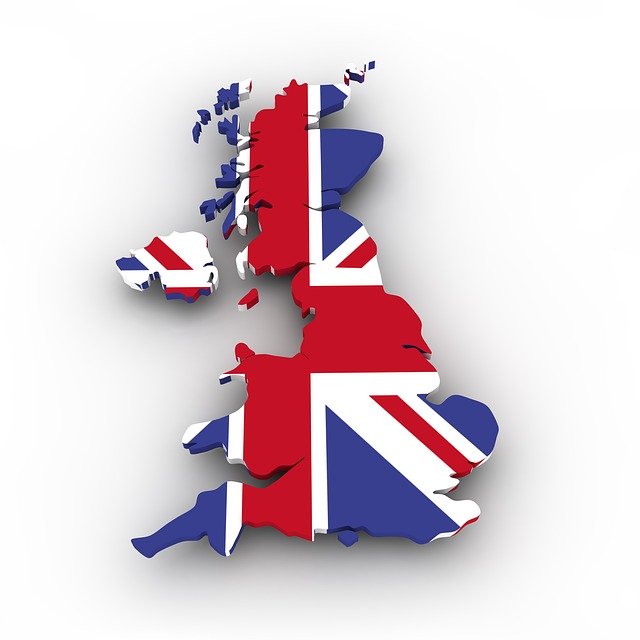 UK would help Sweden and Finland if Russia attacked, Boris Johnson warns Putin
The Prime Minister signed a mutual security assurance with Prime Minister Magdalena Andersson in Sweden on Wednesday morning. The Prime Minister signed a mutual security assurance with Prime Minister Magdalena Andersson in Sweden on Wednesday morning, and was later travelling to Finland to sign a similar security declaration with President Sauli Niinistö in Finland. Read More
---
The North Sea Transition Authority (NSTA) is providing vital support which will help four North Sea operators in their ambition to reduce their subsea decommissioning costs by 50%.
CNR International, EnQuest, TAQA and TotalEnergies currently estimate they will have to spend £1 billion to decommission their UKCS subsea infrastructure over the next 15 years. This represents about a quarter of the forecast subsea infrastructure decommissioning bill for the whole basin.
At a webinar hosted by Decom North Sea today, the operators are launching an intensive round of engagement with suppliers in an effort to identify partners in driving technical and technological innovation. They will explore whether combining the work in a single package would open up new ways of working and save money on decommissioning. The NSTA has led on a key pillar of the project – creating a map and a dataset of the assets, which can be downloaded from our website. Designed in response to the supply chain's call for greater visibility of future workscopes, these detailed resources will form the basis of the discussion and help service companies bring game-changing ideas to the table. The operators started considering combining their decommissioning projects in one portfolio in 2018, but it was two years later that they narrowed the focus to subsea infrastructure. The group also named itself the Subsea Decommissioning Collaboration (SDC) and signed a charter to guide their ongoing work. The new dataset represents a substantial improvement in the volume and quality of published data and the SDC is keen to receive feedback on how it could be improved further. Read More
---
---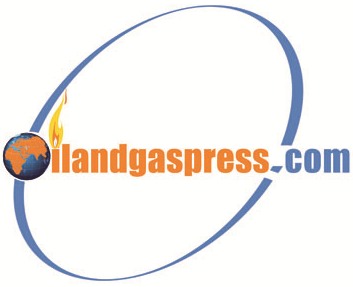 OilandGasPress Energy Newsbites and Analysis Roundup |Compiled by: OGP Staff, Segun Cole @oilandgaspress.
Disclaimer: News articles reported on OilAndGasPress are a reflection of what is published in the media. OilAndGasPress is not in a position to verify the accuracy of daily news articles. The materials provided are for informational and educational purposes only and are not intended to provide tax, legal, or investment advice.