Energy News Roundup, Rig Count, Prices to 11/06/2021
OPEC, upholds a 6% growth in oil demand forecast for 2021 to around 96.5 million barrels per day. Global oil production in May increased by 630,000 bpd. Output increased mainly in Saudi Arabia, Venezuela and Iran, while production decreased primarily in Nigeria and Angola.
---
Global Economy: on Track for Strong but Uneven Growth as COVID-19 Still Weighs The United States and China are each expected to contribute about one quarter of global growth in 2021. The Middle East and North Africa and Latin America and the Caribbean are expected to post growth too shallow to offset the contraction of 2020. Sub-Saharan Africa's recovery, while helped by spillovers from the global recovery, is expected to remain fragile given the slow pace of vaccination and delays to major investments in infrastructure and the extractives sector.
---
Rolls-Royce testing hybrid-electric propulsion system in aerospace The tests are part of the 2.5 megawatt (MW) Power Generation System 1 (PGS1) demonstrator programme, for future regional aircraft.
---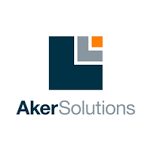 Aker in dialogue with authorities in Malaysia An Aker Solutions manager in Malaysia is being questioned by the Malaysian authorities. In December last year, some media quoted anonymous sources from the Malaysian authorities alleging that Aker Solutions had provided incorrect information regarding the ownership of one of its local legal entities. The company is seeking further information about the current questioning but is confident that it fulfils applicable requirements for the set-up of its entities in Malaysia.
---
Energy/ Oil Related News Today on PR Newswire Updated Daily
---
Hydrogen to be distributed to filling stations in the Netherlands BayWa, with its subsidiary GroenLeven has partnered with network company Alliander for a pilot project where a 50MWp solar farm is converted into green hydrogen with an electrolyser in times of over production.
---
Commodity Prices
Units
Price $
Change
Crude Oil (WTI)
USD/bbl
70.41
Down
Crude Oil (Brent)
USD/bbl
72.68
Down
Bonny Light
USD/bbl
71.93
Up
Natural Gas
USD/MMBtu
3.24
Up
OPEC basket 10/06/21
USD/bbl
70.90
Down
At press time 11th June 2021
---
Drax and Mitsubishi Heavy Industries Sign Pioneering Deal Towards Delivery of the World's Largest Negative Emissions Project The contract, which combines UK innovation and world-leading Japanese technology, will see Drax license MHI's unique carbon capture solvent, KS-21TM, to capture CO2 at its power station near Selby, North Yorkshire.
---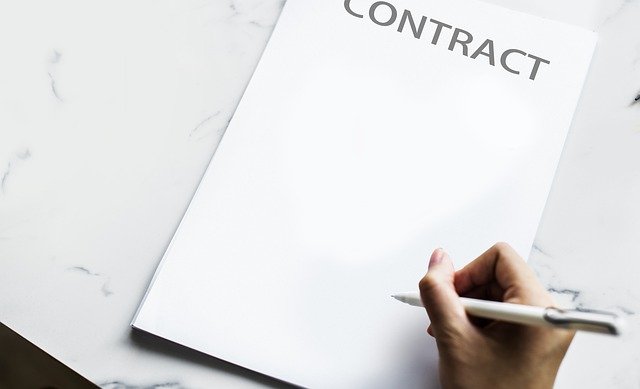 Mitsubishi Power Concluded Three LTSA Contracts Covering Six Gas Turbines Powering Three 750 MW Class GTCC Power Plants in Egypt The LTSA signing ceremony was held at Sidi Krir Power Station, some 50 km west of Alexandria on the Mediterranean Sea coast, on May 31. the attendees included senior representatives from: the Ministry of Electricity and Renewable Energy, the Egyptian Electricity Holding Company (EEHC), which lead the power generation and transmission operations in Egypt, the Embassy of Japan in Egypt (EoJ), and the Japan International Cooperation Agency (JICA) Cairo Office.
---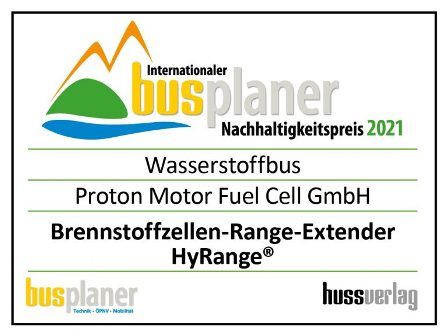 Proton Motor`s hydrogen fuel cell hightech: Intellectual property and strategic parameters The importance of hydrogen as an alternative energy source for achieving climate goals in the context of the decarbonisation of our blue planet is currently being platinum-plated by regional, national and EU alliances. In this context, the new "all-round carefree package" for hydrogen energy supply proves to be extremely sustainable for Proton Motor.
---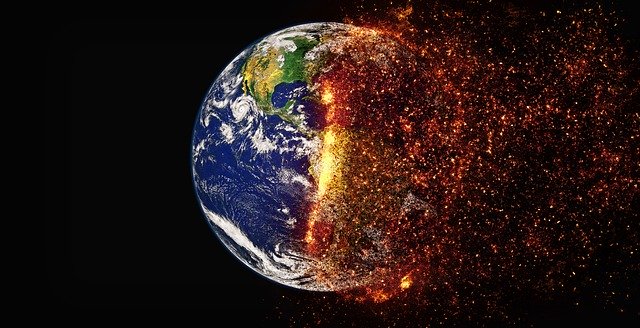 Circulor Raises $14m Series A to Lead the Future of Sustainable Supply Chain Traceability The Westly Group led the round with participation from Salesforce Ventures, BHP Ventures, Future Positive Capital, 24Haymarket and Sky Ocean Ventures. Existing investors in the company include Boeing HorizonX, Volvo Cars Technology Fund, Jaguar Land Rover's CVC arm, InMotion Ventures, SYSTEMIQ, Plug and Play and TotalEnergies Ventures.
---
Seplat Pledges Support to FG's Gas-to-Power Programme Seplat Petroleum Development Company Plc says it is making huge investments to increase gas production to support Nigeria's gas-to-power programme. Mr., Roger Brown, Chief Executive Officer, Seplat, gave the assurance while delivering a keynote address at the ongoing Nigeria International Petroleum Summit (NIPS) on Wednesday in Abuja.
---
Europe risks wasting €27bn battery opportunity with weak CO2 targets – study Europe's surging EV market has resulted in plans for 38 battery gigafactories, totalling over 1000gWh of output and almost €40bn in investment. Yet, weak CO2 standards between 2022 and 2029 give carmakers little incentive to increase the sales of electric cars until 2030
---
Electric vehicles cheaper to buy than petrols and diesels in five years study finds that medium-sized electric saloon cars will be cheaper to buy than their petrol and diesel equivalents by 2026, with smaller cars reaching parity in 2027. This will result from falling battery costs, improvements to EV design, and EV-specific production lines in factories, and is likely to happen irrespective of government subsidies to encourage drivers to switch to electric.
---
Amur Gas Processing Plant enters operation located near the town of Svobodny, Amur Region. With a design processing capacity of 42 billion cubic meters of gas per year, the GPP is going to become the main enterprise for advanced gas processing in Russia's Far East. The plant receives multi-component gas via the Power of Siberia gas pipeline from the Chayandinskoye field (Yakutia); later on, it will also receive gas from the Kovyktinskoye field (Irkutsk Region).
---
Funding Opportunity to Advance Wave Energy Technologies U.S. Department of Energy's Office of Energy Efficiency and Renewable Energy (EERE) announced its intent to issue a Funding Opportunity Announcement in summer 2021 to support open water research and development (R&D) at the PacWave South test site.
---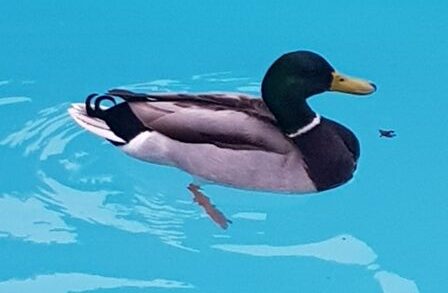 DOE Awards $54 Million to 235 American Small Businesses Developing Novel Clean Energy And Climate Solutions Seed funding for 266 projects that are developing and deploying proof-of-concept prototypes for a wide range of technological solutions needed to achieve net-zero emissions by 2050. This diverse class of awardees are designing novel solutions to our greatest energy needs around advanced grid technologies, solar and hydrogen power, carbon capture and storage, artificial intelligence, electric vehicle batteries and more.
---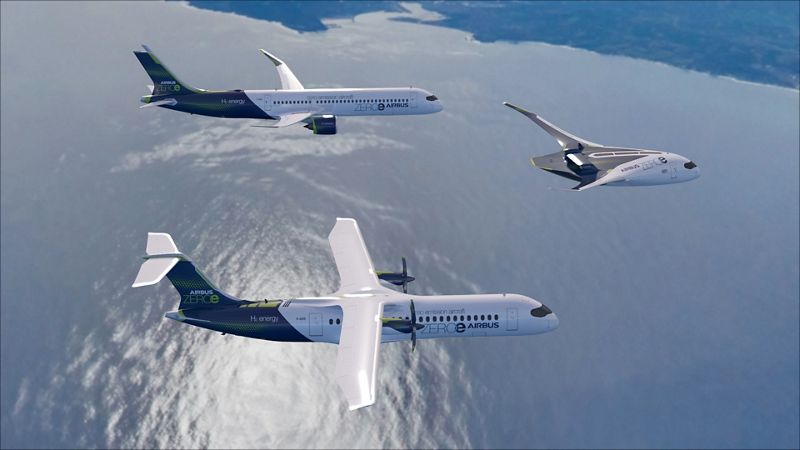 US Navy Drone Ship Just Travels Nearly 5,000 Miles It was the second long-range autonomous transit through the Navy's Ghost Fleet Overlord program, conducted through a partnership between the service and the Office of Defense Strategic Capabilities Office.
---
Equinor selling its refining business in Denmark to Klesch The agreement covers the Equinor Refining Denmark A/S (ERD) company consisting of the Kalundborg refinery and terminal in the northwest of Zealand, the Hedehusene terminal near Copenhagen as well as associated infrastructure and industrial property.
---

Neptune Energy pilots VR technology developed for astronauts on Gjøa The technology, developed by PaleBlue and used to train astronauts travelling to the International Space Station, will reduce the need for offshore travel, lower costs and associated emissions and support safe operations.
---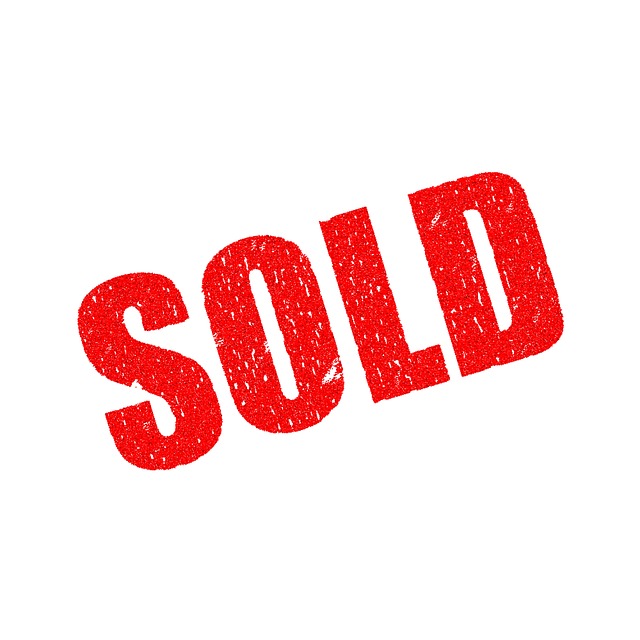 Enbridge Announces $1.14 Billion Sale of its Financial Interest in Noverco Noverco is currently owned 38.9% by Enbridge and 61.1% by Trencap L.P., a consortium lead by Caisse de dépôt et placement du Québec (CDPQ). Noverco indirectly owns Énergir, L.P. which is a Quebec-based business with interests primarily in gas distribution and power distribution in Quebec and Vermont.
---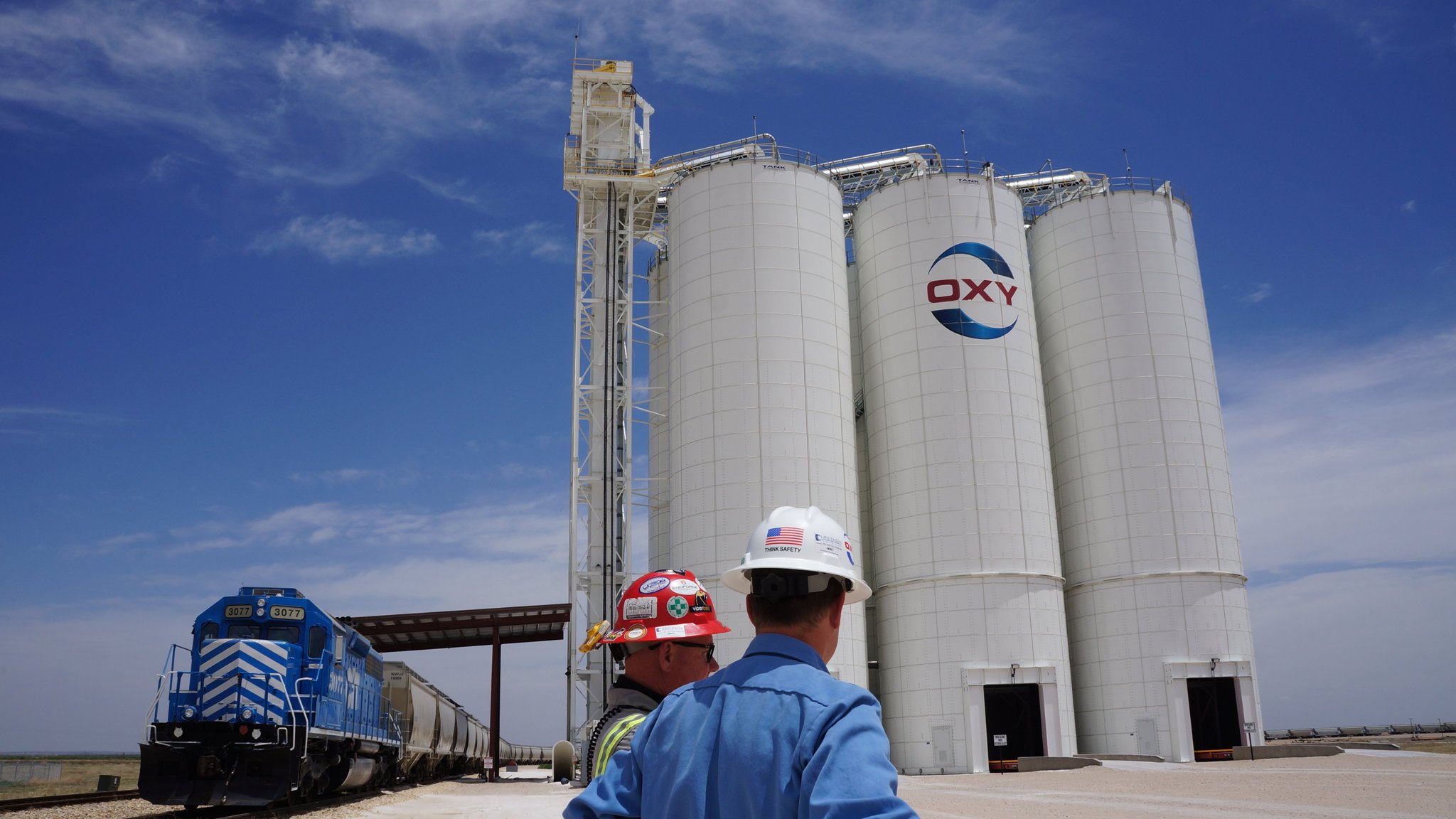 Occidental Announces Continued Progress on Divestment Program with the Sale of Non-Strategic Permian Basin Acreage for $508 Million and Reaffirms 2021 Capital and Production Guidance The transaction, which is expected to close in the third quarter of 2021, includes approximately 25,000 net acres in the Southern Delaware Basin in Texas with current production of approximately 10,000 barrels of oil equivalent per day from about 360 active wells. Proceeds from the sale will be applied toward debt reduction.
---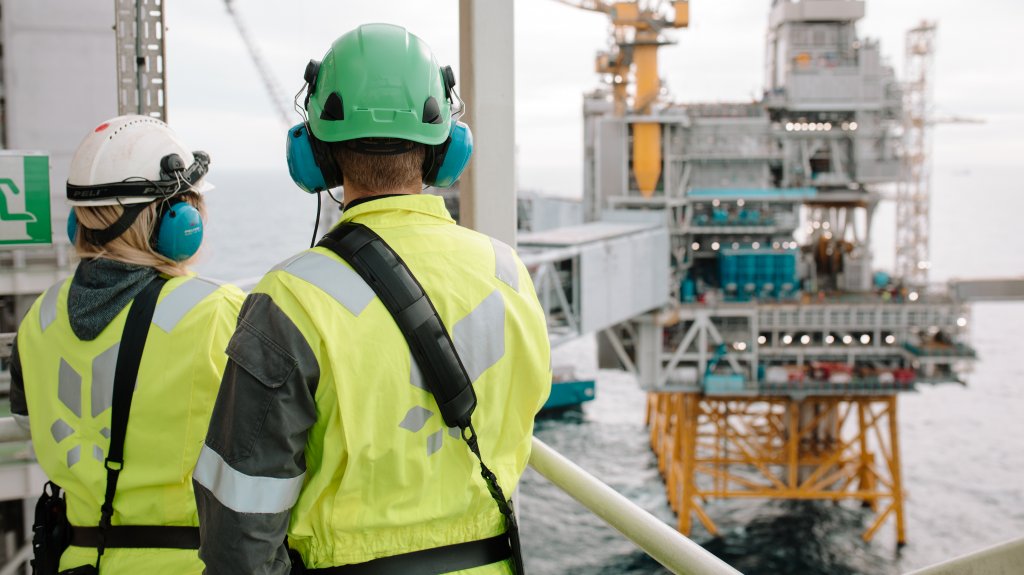 Recovering from covid-19 towards an uncertain future Energy Perspectives is an independent report describing three possible paths for the world economy, international energy markets and energy-related greenhouse gas emissions. It illustrates how we must change the way we supply and use energy to achieve global climate goals. It contains different pathways for oil and gas demand. It illustrates how hydrogen can play a role in global energy markets. And much more.
---
Rosneft signs 73 contracts worth 616.5 billion rubles at St. Petersburg Economic Forum Rosneft launched the construction of the North Bay Port Oil Terminal. The Company has signed a contract with JSC United Energy Construction Corporation to construct the terminal's hydraulic structures. JSC LENMORNIIPROEKT was contracted to conduct engineering works at the second and third construction stages of the North Bay Port Oil Terminal.
---
Rolls-Royce to showcase future South Korean naval power and propulsion The new power and propulsion model will be on display, demonstrating Rolls-Royce's extensive capabilities for both Integrated Full Electric and Hybrid Electric Propulsion solutions for modern naval vessels.

---
€20m invested in Corre Energy for hydrogen projects development Corre Energy BV and Italian Energy Efficiency Fund II ("IEEF") managed by Fondo Italiano per I'Efficienza Energetica SGR S.P.A ("FIEE"), have signed a long-term equity-linked funding agreement for the strategic development of the company. IEEF will invest up to EUR 20 million in Corre Energy, and the funds will be used for bringing its flagship hydrogen based storage projects in the Netherlands and Denmark to financial close alongside the strategic development of the company's EU project pipeline, integrating renewables and catalysing the green hydrogen economy at scale across Northern Europe in line with EU emission reduction targets.
---
U.S. Department of Energy Announces Prize to Accelerate More Equitable Solar Deployment $5 million for the American-Made Solar Prize Round 5, a competition designed to accelerate the commercialization of products needed for widespread, equitable solar energy deployment and domestic manufacturing. DOE also announced a new tool that connects innovators with support from DOE's national labs, business incubators, and other entrepreneurial resources in the American-Made Network to advance their technologies.
---
Baker Hughes Rig Count to 11th June 2021
Region
Period
No. of Rigs
Change
U.S.A
4th June 2021
456
-1
Canada
4th June 2021
77
+15
International
May 2021
750
+55
---

Air Products and Baker Hughes to Collaborate on Global Hydrogen Projects Air Products (NYSE:APD), a global leader in industrial gases and megaproject development, and Baker Hughes (NYSE: BKR), a world leader in advanced hydrogen compression and gas turbine technology, have announced a strategic global collaboration to develop next generation hydrogen compression to lower the cost of production and accelerate the adoption of hydrogen as a zero-carbon fuel.
---
Cairn Energy PLC – Release of Competent Persons Report and analyst presentation Ahead of the shareholder circular and General Meeting in connection with the previously announced Western Desert, Arab Republic of Egypt proposed acquisition, Cairn has published on its website the associated Competent Persons Report and a presentation for analysts.
---
Neste is aiming for 100% renewable electricity use globally by 2023 Neste will increase the use of renewable electricity at its Porvoo refinery and has signed a new wind power agreement with a wind power company Ilmatar.
---
North Sea structures and the environment examined at conference Existing North Sea structures and future demands on the environment from offshore renewables and other ventures are under discussion at this year's Structures in the Marine Environment (SIME) conference (June 17 & 18).
Over two days the online conference will focus on the impact that the presence or removal of man-made structures may have on biological marine ecosystems. Academics, stakeholders, industry and government representatives will present on the impacts, benefits and implications of marine structures and discuss how to add research and understanding of their impact to support policy and regulatory decisions.
---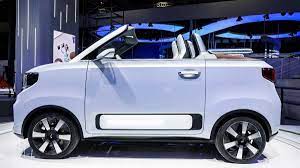 China-US JV has outsold every player with its tiny, cheap EV Since last July, a little-known automaker in China's southwest has dominated the world's largest electric car market, outselling bigger players and even Tesla Inc. almost every month with a tiny, bare-bones EV that starts at just $4,500.
The Hongguang Mini is the brainchild of SAIC-GM-Wuling Automobile Co., a joint venture between SAIC Motor Corp. and Guangxi Automobile Group Co., two state-backed automakers, and U.S. giant General Motors Co.
Related News: GM is selling 1,000 HongGuang Mini EVs a day, beating Tesla once again
---
                           


                                                    Disclaimer
News articles reported on OilAndGasPress are a reflection of what is published in the media. OilAndGasPress is not in a position to verify the accuracy of daily news articles. The materials provided are for informational and educational purposes only and are not intended to provide tax, legal, or investment advice.OilAndGasPress welcomes all viewpoints. Should you wish to provide a different perspective on the above articles.
Information posted is accurate at the time of posting, but may be superseded by subsequent press releases
Email us info@OilAndGasPress.com