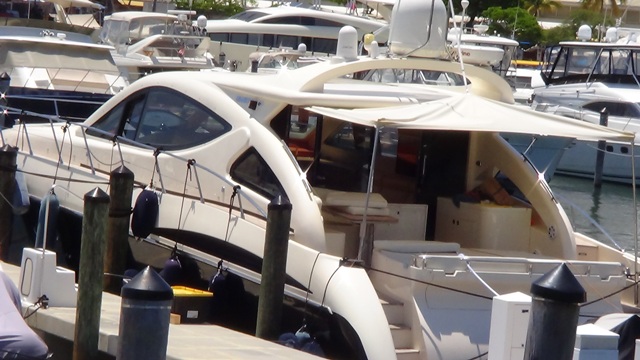 Energy News to 23 June 2022. OPEC daily basket price stood at $111.00/bl, 22 June 2022
New data from the Joint Organizations Data Initiative (JODI) shows that global oil demand fell month-on-month in April to below pre-pandemic levels while crude oil production was stable, and stocks rebuilt from a low base.
The JODI oil and gas databases were updated on Monday with more than 50 countries reporting data for the latest month of April 2022. The latest submissions account for 55 percent of global oil demand and 51 percent of global crude production.
JODI Data shows oil demand dropped to 97 percent of 2019 levels in April as consumption softened across several Asian countries. Meanwhile, crude oil production was stable at 97 percent of the level before the onset of COVID-19. For the first time since June 2020, both crude oil and refined product inventories rose month-on-month.
Despite the relative weakening of the oil market in April, global crude and product inventories remain nearly 380 million barrels (mb) below the five-year average.
For natural gas, JODI data shows April demand was at 98 percent of year-ago levels and 7.1 billion cubic meters (bcm) above the five-year average while production was at 105 percent of 2021 levels and 14.1 bcm above the 5-year average. Gas inventories increased by 15.8 bcm (slightly above the seasonal average) in April and stood 18.6 bcm below the five-year average. Read More
---
A group of ten armed men has reportedly carried out another heist in the Gulf of Mexico, taking equipment, tools, materials and other items from a Campeche Bay oil platform owned by the Mexican state oil firm Pemex. While Pemex has yet to react publicly to reports of an assault, the local press said the incident was confirmed by anonymous Pemex sources to had occurred last Tuesday. The armed group arrived in three vessels, forcing the hostages, including employees of Pemex and its contractor Evya, to load them with various goods they stole from the site. Read More
---
The US Navy said Tuesday its forces had a tense encounter with Iran's paramilitary Revolutionary Guard in the strategic Strait of Hormuz.
The Navy's Mideast-based 5th Fleet said three Guard vessels had an "unsafe and unprofessional" encounter as the USS Sirocco and USNS Choctaw County transited Monday through the strait, the narrow mouth of the Persian Gulf. The Navy said one of three of the Guard fast crafts raced head-on at the Sirocco before changing course. The Navy said the Sirocco fired a warning flare during the encounter as well. Read More–>
---
OPEC Fund for International Development (OPEC Fund) has allocated $100 million support for transportation and small and medium-sized enterprises (SMEs). The funding is expected to benefit public and private sector projects promoting sustainable development globally.
The OPEC Fund provides financing from member countries to non-member countries exclusively.
It has committed more than $22 billion so far to development projects in more than 125 countries with an estimated total project cost of $187 billion. The OPEC Fund is rated AA+/Outlook Stable by Fitch and AA/Positive Outlook by S&P in 2021.
The various projects and the countries receiving the benefits of the OPEC Fund are:
Malawi: A $20 million loan for the SADC Sub Regional Transport and Trade Facilitation Project will support the rehabilitation of 101 kilometers of roadway and 50 kilometers of feeder roads in the central region of the country. Additionally, 16,000 trees will be planted, several schools will be renovated. Read More
---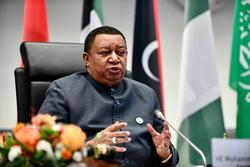 OPEC Secretary General, HE Mohammad Sanusi Barkindo, received the Republic of Austria's prestigious silver decoration with sash today in acknowledgement of his achievements during his two terms as Secretary General.
The honour was conferred by the Austrian President, Alexander Van der Bellen, for enhancing the bilateral ties between the Organization, its host country and the City of Vienna. The decoration was presented during a visit by the Secretary General to HE Alexander Schallenberg, Austria's Federal Minister of European and International Affairs.
The decoration is bestowed on citizens and foreigners who demonstrate outstanding merits and achieve exceptional accomplishments. It is known in German as 'das Grosse Silberne Ehrenzeichen am Bande für Verdienste um die Republik Österreich'.
Minister Schallenberg emphasized OPEC's special position globally as well as in the international community in Vienna.
The Minister also commended the Secretary General on the role he played and the contributions he made to strengthening relations between Austria and OPEC.
In return, the Secretary General expressed his deep appreciation for the decoration and thanked the Austrian Government and people for their continuous support over the last six years, highlighting Austria's role as a host in this successful period of the Organization's history. "Austria is and will continue to be my second home," he said. Read More
---
The Secretary General of the International Energy Forum (IEF) Joseph McMonigle commended the International Energy Agency (IEA) for the publication of its Africa Energy report highlighting the urgent need for global attention on improving energy access in Africa.
The Africa Energy Outlook 2022 underscored the opportunities presented by the green transition for the continent, particularly the rise of renewable power and the essential role of natural gas and critical minerals to facilitate development, economic growth and cleaner energy access.
"On behalf of the IEF's 25 African member countries, we congratulate Executive Director Dr Fatih Birol and IEA colleagues for publishing today's important Africa Energy Outlook and emphasizing the growing problem of equitable energy access on the African continent," Secretary General McMonigle said.
"As the report points out, the pandemic has widened the gap between those with energy and those without and dramatically increased the challenge of affordability. The world must focus on energy poverty with same collective vigor as it devotes to addressing climate change and the fight against the pandemic. The IEF will build on this effort when we host our first IEF Africa Ministerial next year," Mr McMonigle said. Read More
---
Rising inflation and borrowing costs, Russia's invasion of Ukraine, supply chain problems and policy confusion are all holding back new investment in upstream oil and gas at a time when the world needs it most, the Secretary General of the International Energy Forum (IEF) warned today.
Joseph McMonigle provided a mid-year assessment of the investment crisis following the publication of the IEF's Oil and Gas Investment Outlook with IHS Markit last December, which found that investment in 2020 and 2021 was about 25 percent below pre-pandemic levels.
"A growing storm of new factors is worsening the underinvestment problem and creating a red alert for energy markets," Mr McMonigle said. "At a time when the global energy crisis calls for more supply, underinvestment in hydrocarbons will be the main reason for supply shortages, higher prices and volatility for the foreseeable future."
Mr McMonigle said 2022 was on track to mark a third consecutive year of spending shortfalls compared to 2019. One key finding of the December report was that oil and gas upstream investment would have to increase to and be sustained at pre-COVID levels of $525 billion through 2030 to ensure market balance.Read More
---
Mitsubishi Heavy Industries Engine & Turbocharger, Ltd. (MHIET), a part of Mitsubishi Heavy Industries (MHI) Group, announces that its subsidiary in India, Mitsubishi Heavy Industries-VST Diesel Engines Pvt. Ltd. (MVDE)(Note), has achieved a cumulative production of 200,000 units of industrial-use, small diesel engines. This achievement was made possible by the acknowledgement of the engine's durability in harsh environments and the manufacturing quality originated in Japan, as well as the high demand for engines to be used in industrial applications including agricultural equipment and generators.
MVDE is a subsidiary of MHIET, established in 2007 as a joint venture with V.S.T. Tillers Tractors Ltd. (VTTL), a local agricultural machinery manufacturer. MHIET holds a 96.8% stake in the company, and VTTL 3.2%. MVDE's diesel engines are trusted by OEMs of agricultural machines, generators and other equipment around the world and reached a cumulative production total of 100,000 units in 2018. OEMs in India have been focusing not only on the domestic market, but also Europe and other markets, resulting in a steady increase in the sales of MVDE engines.
Taking advantage of the momentum from reaching this milestone, MHIET and MVDE strengthen the sales, procurement, manufacturing and aftersales service further to respond to the growing demand in the Indian market and other markets by utilizing its global network. More
---
Mitsubishi Heavy Industries, Ltd. (MHI) and The Chugoku Electric Power Co., Inc. (Chugoku Electric), which is based in Hiroshima, concluded a basic agreement under which all electricity consumed at MHI's Mihara Machinery Works (Mihara, Hiroshima) will be replaced with green power, etc. derived from renewable energy sources by the end of fiscal 2023 (March 31, 2024).
Under the agreement, Chugoku Electric will newly install 10-megawatt (MW) class photovoltaic (PV) facilities at the Mihara Machinery Works' Wadaoki Plant, and will supply green power, etc. to MHI under a combination of onsite and offsite power purchase agreements (PPAs)(Note1). The environmental value created by the PV facilities at the Wadaoki Plant will be applied to achieve full decarbonization throughout the Mihara Machinery Works, including its Itozaki and Kohama plants. When completed, the scheme – which is the first of its kind undertaken by either of the two project partners – will result in a near 10,000-ton annual reduction in the Mihara Machinery Works' carbon emissions.
Under the project scheme, the power generated by the PV facilities at the Wadaoki Plant will initially be used in-house at the plant, through the PPA onsite as specified. Any excess power will be supplied through the power grid to the Itozaki and Kohama plants, under an offsite PPA. Read More
---
Mitsubishi Heavy Industries Thermal Systems, Ltd. (MHI Thermal Systems), a part of Mitsubishi Heavy Industries (MHI) Group, received the 49th "Technology Award" from the Japan Society of Refrigerating and Air Conditioning Engineers (hereafter, JSRAE) for their "Refrigeration unit TE20/30 series used for plug-in hybrid transport" that can be equipped onto delivery vehicles suitable for use in home delivery. MHI Thermal Systems received high praise for its approach and technology in working on several issues at once that transport refrigeration units must resolve, these issues being the need to achieve "transport quality that keeps food safe", "eco-friendly and low-noise to ensure a comfortable lifestyle", "economic efficiency to support customer corporate activities", and "driver load reduction in response to work style reforms".
The plug-in hybrid system on this product, which has been well received in Japan and abroad mainly for use in home delivery, is a hybrid system incorporating a commercial power supply (plug-in power supply) and a refrigerator dedicated generator. The system can automatically switch between plug-in charging, run charging and battery operation to match the vehicle conditions, for example when the vehicle is running or stopped. Furthermore, 3 power modes (power saving, high efficiency and high power) are selected automatically depending on the refrigerator's battery level and cargo room temperature to maintain the correct temperature inside the refrigerator so that the delivery driver does not have to be aware of the temperature. These modes also achieve a reduction in the amount of energy consumed by 14 to 54% in comparison with conventional refrigerators. These factors can contribute to a reduction in CO2 and energy saving, in addition to a reduction in workload on the delivery driver. Read More
---
Mitsubishi Heavy Industries, Ltd. (MHI) announced tthat it has invested in Electric Hydrogen (EH2), a clean hydrogen startup headquartered in Natick, Massachusetts, to support its efforts in developing cost-competitive, fossil-free hydrogen. Through this investment, MHI aims to strengthen and diversify its hydrogen value chain, advance its energy transition business, and act on its commitment toward global carbon neutrality goals. The investment has been executed through Mitsubishi Heavy Industries America, Inc. (MHIA), which joins a consortium of investors including Breakthrough Energy Ventures, Equinor, Amazon, Honeywell, and Rio Tinto.
"No single company can provide needed technology to achieve global decarbonization, which is why we recognize the importance of investing in and enabling companies like Electric Hydrogen to develop new solutions," said Takajiro Ishikawa, President and CEO of MHIA.
EH2's patented approach to electrolysis – the process of producing hydrogen from electricity and water –is specially designed for the high-volume, low-cost production required to support massive industrial operations, which could significantly improve the levelized cost of hydrogen.
This investment will support the scale-up of EH2's high electrolyzer technology and its use in the manufacturing, and deployment of pilot projects to produce fossil-free hydrogen (also known as "green hydrogen") at large scale for industrial and infrastructure applications. Read More
---
Oil and Gas Blends
Units
Oil Price $
change
Crude Oil (WTI)
USD/bbl
$105.32
Up
Crude Oil (Brent)
USD/bbl
$110.91
Up
Bonny Light
USD/bbl
$115.15
Down
Saharan Blend
USD/bbl
$113.83
Down
Natural Gas
USD/MMBtu
$6.77
Up
OPEC basket 22/06/22
USD/bbl
$111.00
Down
At press time 23 June 2022
---
---
U.S. Rig Count is up 7 from last week to 740 with oil rigs up 4 to 584, gas rigs up 3 to 154 and miscellaneous rigs unchanged at 2. Canada Rig Count is up 15 from last week to 156, with oil rigs up 10 to 104, gas rigs up 5 to 52.
Region
Period
Rig Count
Change from Prior
U.S.A
17 June 2022
740
+7
Canada
17 June 2022
156
+15
International
May 2022
817
+11
Baker Hughes
---
IEA's Africa Energy Outlook 2022 sets out path to bring modern energy access to all Africans this decade while creating new growth industries in critical minerals and green hydrogen. Today's crippling spikes in energy prices underscore the urgency and the benefits for African countries of accelerating the scale up of cheaper and cleaner sources of energy, the IEA says in a new special report released today.
Russia's invasion of Ukraine has sent food, energy and other commodity prices soaring, increasing the strains on African economies already hard hit by the Covid-19 pandemic. The overlapping crises are affecting many parts of Africa's energy systems, including reversing positive trends in improving access to modern energy, with 25 million more people in Africa living without electricity today compared with before the pandemic, according to the Africa Energy Outlook 2022.
At the same time, Africa is also already facing more severe effects from climate change than most other parts of the world – including massive droughts – despite bearing the least responsibility for the problem. Africa accounts for less than 3% of the world's energy-related CO2 emissions to date and has the lowest emissions per capita of any region. Read More
---
Global energy investment is set to increase by 8% in 2022 to reach USD 2.4 trillion, with the anticipated rise coming mainly in clean energy, according to a new report by the International Energy Agency. Although encouraging, the growth investment is still far from enough to tackle the multiple dimensions of today's energy crisis and pave the way towards a cleaner and more secure energy future. The fastest growth in energy investment is coming from the power sector – mainly in renewables and grids – and from energy efficiency, according to the IEA's World Energy Investment 2022 report. The rise in clean energy spending is not evenly spread, however, with most of it taking place in advanced economies and China. And in some markets, energy security concerns and high prices are prompting higher investment in fossil fuel supplies, most notably on coal.Clean energy investment grew by only 2% a year in the five years after the Paris Agreement was signed in 2015. But since 2020, the pace of growth has accelerated significantly to 12%. Spending has been underpinned by fiscal support from governments and aided by the rise of sustainable finance, especially in advanced economies. Renewables, grids and storage now account for more than 80% of total power sector investment. Spending on solar PV, batteries and electric vehicles is now growing at rates consistent with reaching global net zero emissions by 2050. Read More
---
ACWA Power, and the Emirates Water and Electricity Company, announced the commencement of operations for the first phase of Al Taweelah Independent Water Plant (IWP) with the production of 454.6 thousand cubic metres of desalinated water per day, reaching 50 percent capacity of the plant.
Connected to the Abu Dhabi network in December 2021, Al Taweelah now provides 100 million gallons of desalinated water per day, and will eventually reach 200 million gallons per day, making it the world's largest reverse osmosis (RO) facility with a capacity of 909,200 m³/day. The plant supports the industries and the community at Al Taweelah and the surrounding areas, and will additionally play a key role in catering to Abu Dhabi's peak water demand, which is expected to rise by Q1 in 2023. Read More
---
Ocean Infinity, in pursuit of its' objective of transforming maritime operations through the deployment of innovative technologies, announced the development of zero-emission, remotely operated and autonomous ready, short sea container vessels that will operate between Norway and the Netherlands, creating one of Europe's first zero-emission maritime 'green corridors'.
In partnership with Samskip B.V, a global logistics company and one of Europe's largest transport companies, Ocean Infinity will be building 2 new "SeaShuttle" container vessels, developing and integrating a hydrogen fuel cell power systems, delivering up to 3.2Mw of power.
Partial funding of €15M towards the "SeaShuttle" programme will be provided by Enova, which focuses on contributing to the reduction of greenhouse gas emissions and is owned by the Norwegian Ministry of Climate and Environment. This announcement, building on the COP26 Clydebank Declaration commitment to establishing a global network of green corridors by 2025, signals the beginning of an exciting collaboration between Samskip B.V. and Ocean Infinity to deliver zero-emission, efficient and safe, multi-modal logistics across a global maritime network. Read More
---
DCC and Implico digitalize newly acquired retail forecourts in Luxembourg
With the help of digitalization specialist Implico Group, DCC linked 19 recently acquired retail forecourts to its IT landscape. Also, the long-term partners equipped the new locations with capable software solutions such as the integrated downstream module SAP SDM (Secondary Distribution Management) and the data services portfolio iGOS (Implico Global Operation Services). According to DCC, the acquisition and outfitting of the sites "will add excellent company-operated convenience retailing capability".
In addition to DCC's own IT landscape, the sites are also connected to seven supply terminals and numerous external systems. To ensure smooth and secure data movement within the network, about 30 interfaces were established and calibrated. The multi-direction information transfer is handled via iGOS and overseen by a team of experts in Implico's Customer Support Center. The 360-degree service offer includes data collection, completion, correction, and mapping. In addition, Implico ensures that the fully curated data is available in SAP. The gain for DCC is significant: Knowing that its IT is very well taken care of, the company can put all focus and effort on its core business. Besides Luxembourg, Implico also provides similar services to DCC in France, Ireland, Norway, and Denmark. In total, the company supports its partner in the efficient and sustainable management of more than 1,000 retail forecourts across Central and Northern Europe. Read More
OilandGasPress Energy Newsbites and Analysis Roundup |Compiled by: OGP Staff, Segun Cole @OilAndGasPress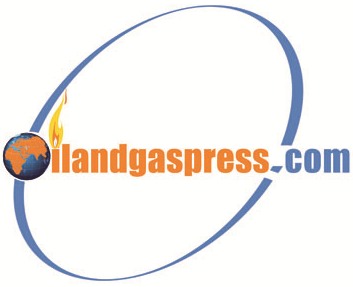 Disclaimer: News articles reported on OilAndGasPress are a reflection of what is published in the media. OilAndGasPress is not in a position to verify the accuracy of daily news articles. The materials provided are for informational and educational purposes only and are not intended to provide tax, legal, or investment advice.
Please email us your industry related news for publication info@OilAndGasPress.com
Follow us: @OilAndGasPress on Twitter |
Oil and gas press covers, Energy, Climate, Renewable, Wind, Biomass, Sustainability, Oil Price, LPG, Solar, Marine, Aviation, Fuel, Hydrogen, Electric ,EV, Gas, News and Analysis