Energy News to 24 May 2022. OPEC daily basket price stood at $115.95/bl, 23 May 2022
In 2021, the global floating solar market was valued at $2.5 billion. It's estimated to surpass $10 billion by 2030. In 2020 alone, there were more than 300 floating solar farms, all of which used virgin HDPE, the kind of plastic found in milk jugs, detergent, and shampoo bottles. HDPE is highly durable and lightweight, and doesn't absorb moisture easily, all of which makes it a perfect contender for a material designed to float on water for decades. Alqueva, the floating solar farm was developed by EDP, a Portuguese utility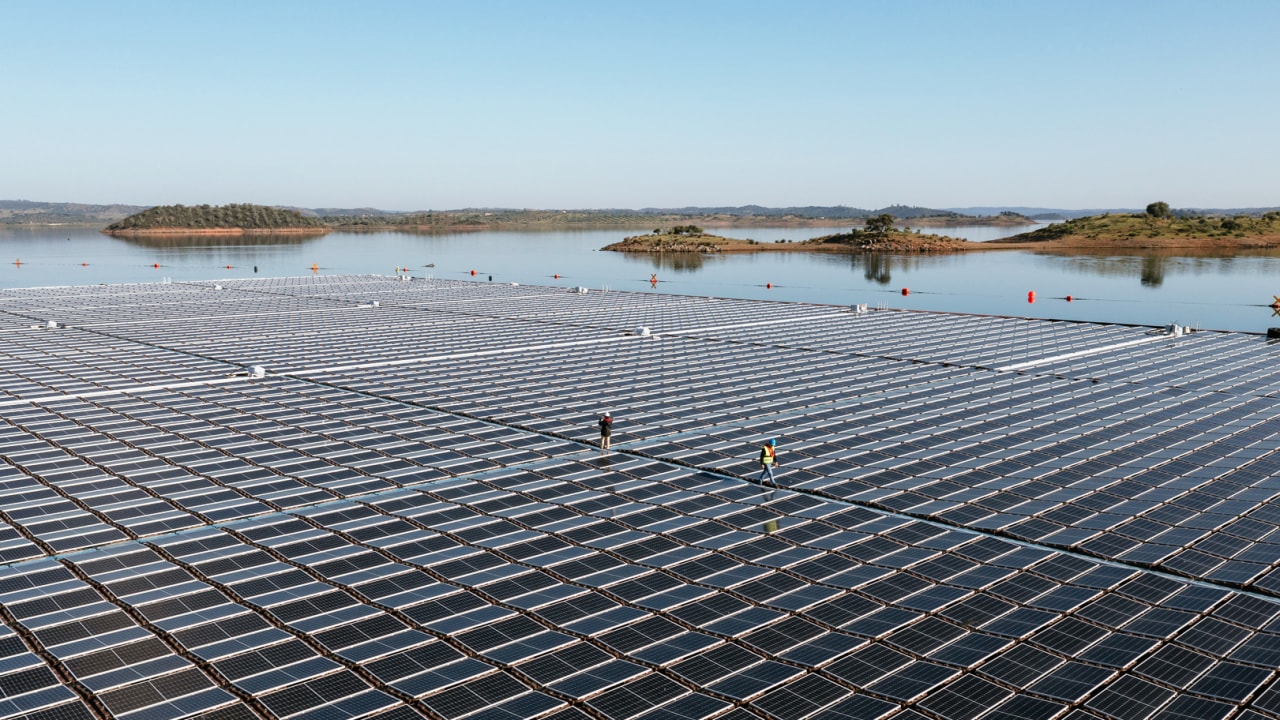 company that also built Portugal's first floating wind farm. When Alqueva officially kicks into gear at the end of June, EDP estimates it will generate enough energy to supply 30% of the homes in the region, or about 1,500 families. With 12,000 panels covering the equivalent of four soccer fields, it's set to become the biggest floating solar farm on a hydrodam in Europe. Read More
---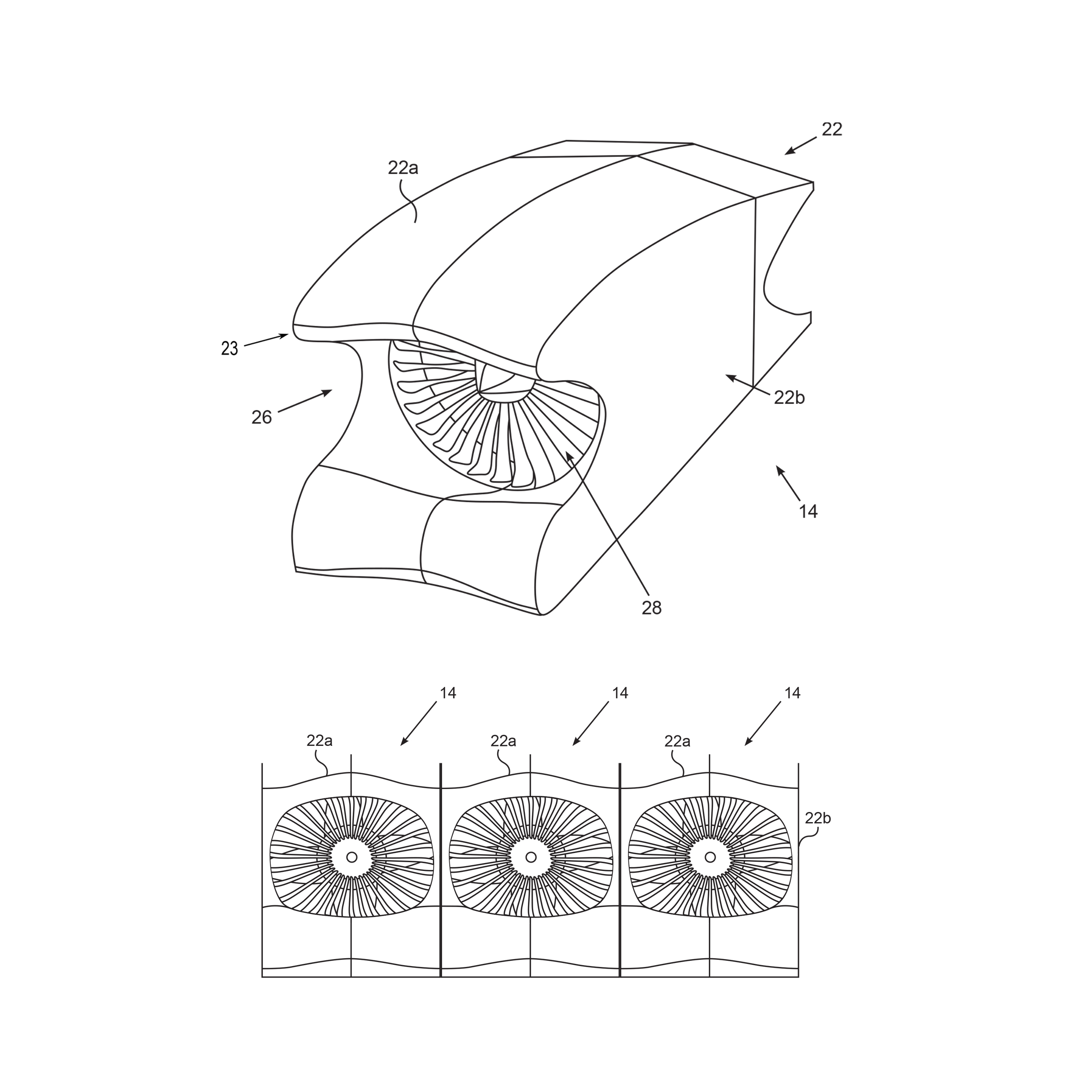 Lilium N.V. (NASDAQ: LILM) ("Lilium"), developer of the first all-electric vertical take-off and landing ("eVTOL") jet, today announced 37 new patent applications, which have been published by the European Patent Office ("EPO").
These are engineering inventions for the core technology around the Lilium Jet, spanning several domains: Energy, Propulsion, Structures and Interior, Avionics and Custom Electric, with Lilium focusing more than 70% of its patents on Energy and Propulsion. These patents are part of a batch of 50 patents Lilium filed throughout 2021, with more to come in the next year. Applications with the EPO will [if accepted] secure Lilium's intellectual property in Europe, and Lilium is also extending patents in other key markets, including the U.S. and China, in order to protect its inventions.
Daniel Wiegand, Co-Founder and CEO of Lilium said: "We are excited that Lilium is creating and protecting the radical engineering innovations that make the Lilium Jet unique. The applications published today serve as a testament to our engineers' ingenuity and commitment to pushing the limits of technology and reinforcing Lilium's place at the forefront of eVTOL development. These patent filings move us one step closer to commercialization of the Lilium Jet, but they also stand to strengthen innovation in the aviation industry as a whole, with areas like energy needing constant investment in novel and sustainable systems and technologies." Read More
---
Trina Solar, a leading global PV and smart energy total solution provider, has been recognized as" Top Brand PV modules" by EUPD Research, the globally leading market research firm, for Trina Solar's exceptionally high level of customer satisfaction with its PV modules in Australia, Chile, Mexico and Pakistan. EUPD Research is a world-renowned leading certification body in the PV industry with extensive research experience, and has developed unique evaluation models based on rich and deep data analysis with the highest quality and objectivity in reflecting the installers' perception of solar brands. Read More–>
---
TrinaTracker, a leading tracker solutions provider, launches SuperTrack, an innovative smart control system and showcases Vanguard 1P tracker at the Intersolar Europe Exhibition in Munich.
SuperTrack includes a Smart Tracking algorithm that increases energy production by up to 3% to 8% compared with the conventional tracking algorithms. SuperTrack intelligent tracking combines Smart Tracking (STA) and Smart Backtracking (SBA) algorithms to enhance energy production, particularly during periods of overcast weather and highly diffuse irradiance and complex, uneven terrains.
STA optimizes power production for bifacial modules in highly diffuse irradiance conditions considering the 12 different parameters included in the Trina Bifacial Irradiation Model. That means a more significant quantity of information than the data obtained by the only four parameters used by astronomical algorithms. Moreover, STA reduces tracker rotation times, extending the durability of the motors. SBA minimizes energy generation losses resulting from row-to-row shading in PV plants installed in terrains with multiple slopes. First, UAV sensing technology and power generation data simulate terrains and shadings three-dimensionally. Then, the optimal backtracking angle is accurately defined by a machine learning algorithm and the Mini-Shading proprietary model. Read More
---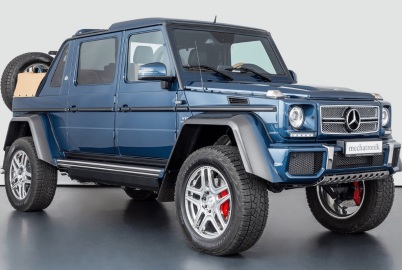 Mercedes-Benz to focus on more expensive luxury car brand
Mercedes-Benz will ax three cheaper models and spend the vast majority of its cash on developing top-of-the-range cars in a bid to convince investors that it ranks alongside luxury goods groups such as France's LVMH. The focus on more expensive products would help Mercedes achieve profit margins of between 13 and 15 per cent by the middle of the decade, chief executive Ola Källenius said, assuming market conditions were "favorable" at the time. Mercedes will focus instead on the performance-focused AMG brand, the off-road G-Class, and luxury brand Maybach, all of which will offer electric models in the next few years, as well as the electric EQ range and the recently relaunched S -Class saloon. Read More
---
As part of its "Renaulution" plan, Renault Group announced on February 18, 2022, that it had launched a strategic review of its all-electric and combustion engine activities and technologies in order to enhance their efficiency and operational performance. The aim of these strategic reflections is to adapt each technology, drawing on the group's strengths and expertise on its various markets and within the Alliance. Renault Group has strong ambitions in EV, with the objective for the Renault brand to be 100% EV for passenger cars in Europe by 2030. In order to accelerate this transition and support the fast-growing electric vehicle market, the group is studying the creation of an Electric Vehicles and Software entity in France. Renault Group has made the strategic choice to base the production of the main components in the electric mobility value chain in France, which illustrates its determination to develop high-tech activities in high-potential markets and to position itself as the leader in electric cars in Europe. The scope of the study includes electrical and software activities and technologies across the entire value chain: engineering (part of the Technocentre, Renault Software Lab, Lardy and other sites under study in the Paris region), manufacturing (Electricity, Cléon) as well as the support functions linked to these activities. The entity dedicated to the electric vehicle could have more than 10,000 employees by 2023. This autonomous entity would have a business model adapted to the specificities of electric vehicles and would be able to forge partnerships in new technologies and services. At the same time, Renault Group is also studying the possibility of combining its ICE and hybrid engine and transmission activities and technologies based outside France within a specific entity. In view of the innovative capabilities and significant improvements in emissions reduction of this type of vehicle, Renault Group is convinced that thermal hybrid and plug-in hybrid vehicles have significant long-term prospects and outlets in Europe and on international markets, and that its technologies, such as E-TECH, represent real growth levers. By bringing together its activities and technologies related to thermal and hybrid engines and transmissions. Read More
---
KBR (NYSE: KBR) announced it has been awarded a $44 million task order to protect U.S. Air Force systems and software from unauthorized access, use, disclosure, disruption, modification or destruction. This effort directly supports the Air Force Life Cycle Management (AFLCMC) Cyber Systems Engineering Directorate. KBR was awarded this contract under the Department of Defense Information Analysis Center's (DoD IAC) multiple-award contract (MAC) vehicle. These DoD IAC MAC task orders (TOs) are awarded by the U.S. Air Force's 774th Enterprise Sourcing Squadron to develop and create new knowledge for the enhancement of the Defense Technical Information Center (DTIC) repository and the R&D and S&T community. "We are excited to be a part of this significant project to protect the Air Force's most vital systems, to include command and control, force protection and emerging technology systems and capabilities," said Byron Bright, KBR Government Solutions President. "This is an important win for KBR's continued growth in the Air Force cybersecurity area and is indicative of our strategic commitment to cybersecurity."
Under the five-year task order, KBR will perform research, analysis, and assessments for the AFLCMC Engineering Directorate to identify, mitigate, and eliminate system vulnerabilities to protect systems and software. KBR will work to reduce the residual risk to operating USAF systems and software and shall include conducting assessments to inform the implementation of the information security requirements prescribed by the Federal Information Security Modernization Act and other Department of Defense and USAF directives for cybersecurity and Information Assurance. Read More
---
Renault has unveiled a prototype for a car powered by a hydrogen fuel-cell, as the race to cleaner driving intensifies.
The French manufacturer said the sports utility vehicle (SUV), dubbed the 'Scenic Vision', would not be commercially available until at least 2030, but said an electric version will be on the market in 2024. Electricity for the fuel cell vehicle's electric motor is powered by hydrogen, which enhances the battery's range. Renault said a 16kW fuel cell can extend the range to 800km without needing to recharge. More
---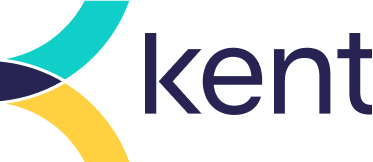 Kent, Mainstream Renewable Power and K&L Gates LLP have released an updated Offshore Wind Handbook to help guide investors and new market entrants through technical and regulatory issues in a fast-paced developing U.S. offshore wind market. The launch took place at The International Offshore Wind Partnering Forum (IPF) in Atlantic City, New Jersey, the largest and the most comprehensive offshore wind conference in the U.S. The offshore wind handbook intends to review the current progress in the U.S. offshore wind market and outline some of the challenges faced by this dynamic and expanding market. The U.S. offshore wind market has evolved at unprecedented pace over the last year, with extensive updates in policy and regulatory environment, and several states entering or strengthening their commitment to the industry and several auction commitments. Read More
---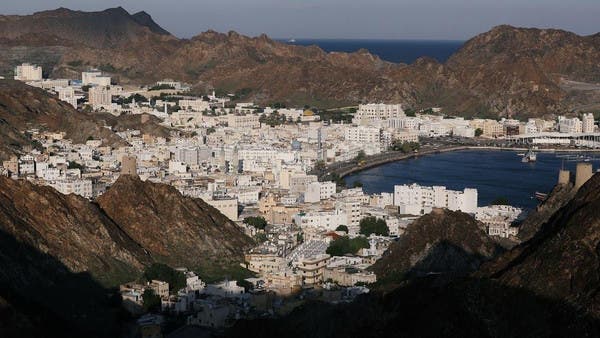 Iran's oil minister has agreed to revive a long-stalled project to lay an undersea pipeline to carry gas to Oman, the Iranian state news agency IRNA reported on Saturday. Iran sits on one of the world's largest gas reserves, which Oman has been eyeing as it hopes to feed energy-intensive industries and liquefied natural gas (LNG) export plants.
IRNA said the agreement to revive the project was reached during a trip to Oman by Iranian Oil Minister Javad Owji ahead of an official visit to the Gulf Arab state by Iranian President Ebrahim Raisi on Monday. In 2013, the two countries signed a deal, valued at $60 billion over 25 years, for Iran to supply gas to Oman through an undersea pipeline. In 2016, the two countries renewed efforts to implement the project, and Iran said in 2017 that it had agreed with Oman to change the route of the planned pipeline to avoid waters controlled by the United Arab Emirates. Read More
---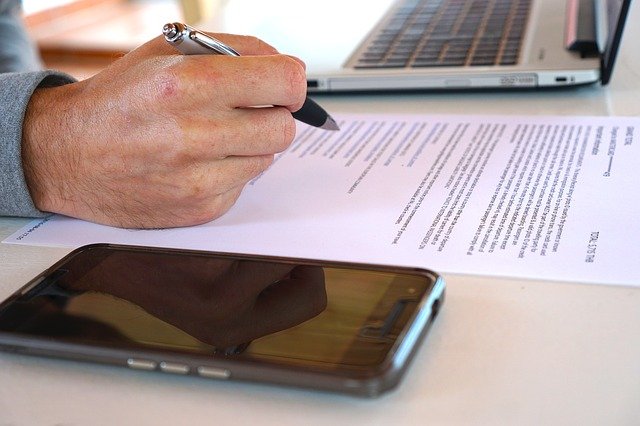 Oman and Iran have signed eight memorandums of understanding and four cooperation programs in sectors including oil and gas and transportation, Oman's state news agency reported on Monday. The agreements were signed during a visit by Iranian President Ebrahim Raisi to Muscat to meet with Oman's Sultan Haitham bin Tariq al-Said. Earlier, Iran and Oman agreed to form a committee to jointly develop the Hengam oilfield, which straddles both countries' sea border, Iran's semi-official Fars news agency reported its oil minister Javad Owji as saying on Monday. Read More
---
Oil and Gas Blends
Units
Oil Price $
change
Crude Oil (WTI)
USD/bbl
$108.97
Down
Crude Oil (Brent)
USD/bbl
$112.04
Down
Bonny Light
USD/bbl
$118.00
Up
Saharan Blend
USD/bbl
$116.91
Up
Natural Gas
USD/MMBtu
$8.79
Up
OPEC basket 23/05/22
USD/bbl
$115.95
Up
At press time 24 May 2022
---
Nissan Motor Co., Ltd. (hereafter, Nissan), Mitsubishi Motors Corporation (hereafter, Mitsubishi Motors), and NMKV Co., Ltd. (hereafter, NMKV) held a line-off ceremony for the new Kei or mini electric vehicle (EV) to be released by Nissan and Mitsubishi Motors. The ceremony took place at the Mitsubishi Motors' Mizushima Plant in Kurashiki City, Okayama Pref., Japan, where the vehicle is produced.
Under planning and development management by NMKV, a joint venture of Nissan and Mitsubishi Motors, the Kei EV has not only integrated Nissan's advanced technologies with Mitsubishi Motors' expertise in manufacturing Kei cars, but also the two companies' combined electrification technologies. This new-generation Kei EV will be launched as the Nissan Sakura and the Mitsubishi Motors eK X EV*. *pronounced eK cross EV In addition to the EV production technology that the Mizushima Plant has honed through the i-MiEV, the world's first mass-produced electric vehicle, as well as Minicab MiEV, the plant has achieved high quality and cost competitiveness through the investments for on-site battery pack integrated production, EV platform production line, and more.
Makoto Uchida, president and chief executive officer of Nissan, Takao Kato, president and chief executive officer of Mitsubishi Motors, and Mitsuro Antoku, president and chief executive officer of NMKV, attended the ceremony, together with Mizushima Plant employees and other local related parties. In front of the new Kei EV, which had just come out from the production line, they committed to further growth. Offering both sufficient range for everyday use and an affordable price, the new Kei EV has realized the smooth and powerful driving experience of EVs, a quiet and comfortable ride, as well as high safety and comfort through the adoption of advanced driver assistance systems and connectivity. Nissan and Mitsubishi Motors will deepen their collaboration through NMKV to build an even more competitive Kei vehicle lineup. Read More
---
Nissan held a virtual reality unveiling of the all-new Nissan Sakura electric minivehicle following its physical debut at Nissan Global Headquarters, also today. Fans can also take the Sakura for a spin in the metaverse at the Nissan Sakura Driving Island. The metaverse unveiling of the Sakura has been designed to provide a unique experience, with immersive sound and light effects. It will be simultaneously streamed on Youtube (Japanese language only). The initiatives reflect Nissan's expansion of its presence in the metaverse and its creation of more opportunities to digitally communicate with customers. Last year, Nissan opened the VR Nissan Crossing, a metaverse version of its brand experience gallery in Tokyo, where visitors could take virtual tours of the gallery and of parts of Japan in the all-electric Ariya crossover SUV. Read More
---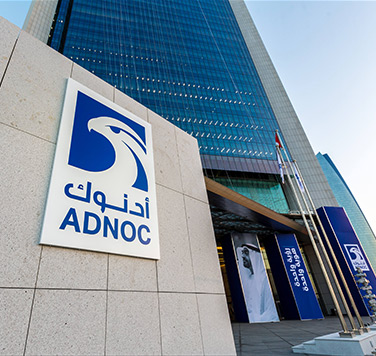 His Highness Sheikh Khaled bin Mohamed bin Zayed Al Nahyan, member of the Abu Dhabi Executive Council and Chairman of the Abu Dhabi Executive Office, has chaired a meeting of the Executive Committee of the Abu Dhabi National Oil Company (ADNOC) Board of Directors. During the meeting, held at ADNOC Headquarters in Abu Dhabi, His Highness reviewed ADNOC's performance and strategic targets and commended the company's expanded approach to strategic partnerships, which have helped lead to new discoveries of oil, including a new find at Bu Hasa, Abu Dhabi's biggest onshore field with a crude oil production capacity of 650,000 barrels per day (mbpd). The 500 million barrels of oil discovered from an exploration well in the Bu Hasa field has unlocked a new formation within the field, offering substantial additional premium-grade Murban oil resources. Bu Hasa is part of the ADNOC Onshore Concession and is operated by ADNOC Onshore. In Abu Dhabi's Onshore Block 3, operated by Occidental, around 100 million barrels of oil in place were discovered, marking the second oil find in this concession. Occidental was awarded the exploration rights for Onshore Block 3 in early 2019. Around 50 million barrels of light and sweet Murban-quality crude was also discovered in the Al Dhafra Petroleum Concession, operated by Al Dhafra Petroleum, a joint venture between ADNOC, the Korea National Oil Company (KNOC) and GS Energy. Read More
---

Mitsubishi Corporation is pleased to announce that it has signed a participation agreement with Sempra Infrastructure, TotalEnergies and Mitsui & Co., Ltd. for the development of the proposed Hackberry Carbon Sequestration (HCS) project at the site in Southwest Louisiana. The project aims to capture, transport and sequestrate carbon dioxide (CO2), primary sourced from Cameron LNG, and the participation agreement provides the basis for the parties to potentially enter into a joint venture with Sempra Infrastructure for the HCS project. Last summer, the Hackberry Carbon Sequestration, LLC, which is owned by Sempra Infrastructure, filed an application for a Class VI injection well permit from the U.S. Environmental Protection Agency for permanent storage of up to 2 million tonnes per annum of CO2.
As underpinned in both Roadmap to a Carbon Neutral Society and Midterm Corporate Strategy 2024, announced in October 2021 and May 2022 respectively, MC is placing greater emphasis on energy transformations (EX). By lowering the carbon footprint throughout the LNG value chain through CCS and other EX initiatives, MC hopes to spearhead future transformations and help societies to decarbonize by providing a stable supply of clean energies. "We are thrilled to participate in a business opportunity that could potentially lower the carbon intensity of LNG produced from the Cameron LNG Project, through which we will be able to provide additional value to our customers," said Masaru Saito, Senior Vice President and Division COO, North America Div., Mitsubishi Corporation. "CCS promises to play an important role in achieving net-zero emissions on a global scale, so we are excited about making this project happen and looking forward to expanding our CCS business portfolio." The development of the HCS project is subject to risks and uncertainties, including signing definitive agreements, securing all necessary permits, and reaching a final investment decision. Read More
---
---
Baker Hughes Rig Count: U.S. +14 to 728 Canada unchanged at 88
Region
Period
Rig Count
Change from Prior
U.S.A
20 May 2022
728
+14
Canada
20 May 2022
88
—
International
April 2022
806
—
Baker Hughes
---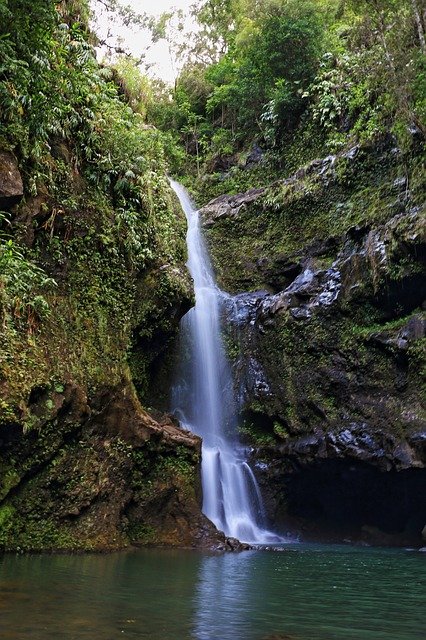 Hokkaido Electric Power Company (Hokuden) and Mitsubishi Corporation (MC) are pleased to announce that we will be establishing a new joint venture in November 2021 that will be dedicated to hydroelectric power generation. The company, Donan Hydroelectric LLC (Donan Hydro), will be headquartered in Hakodate City, Hokkaido Prefecture. In conjunction with the new joint venture's establishment, Hokuden and MC have also agreed to form a hydroelectric power alliance that will service Hokkaido's Donan region.Our alliance will begin by Hokuden replacing in stages five existing power plants in Southern Hokkaido Prefecture, with Donan Hydro managing their operations thereafter. The five plants that will be replaced are all located in the Donan region. They include four that are directly owned by Hokuden (Nanae Power Station, Isoyagawa Daiichi Power Plant, Isoyagawa Daini Power Plant, and Ainumanai Hydro Plant), and one owned by Hokuden's subsidiary Eco Energy Corporation, Ltd. (Ono Power Station). (Excerpt from joint press release of October 2021) Read More
---
OilandGasPress Energy Newsbites and Analysis Roundup |Compiled by: OGP Staff, Segun Cole @oilandgaspress.
Disclaimer: News articles reported on OilAndGasPress are a reflection of what is published in the media. OilAndGasPress is not in a position to verify the accuracy of daily news articles. The materials provided are for informational and educational purposes only and are not intended to provide tax, legal, or investment advice.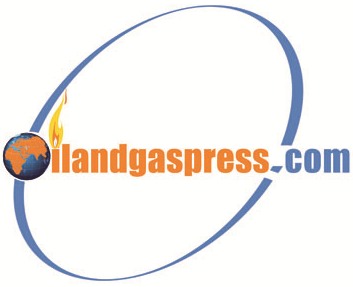 Oil and gas press covers, Energy, Climate, Renewable, Wind, Biomass, Sustainability, Oil Price, LPG, Solar, Marine, Aviation, Fuel, Hydrogen, Electric ,EV, Gas, News and Analysis