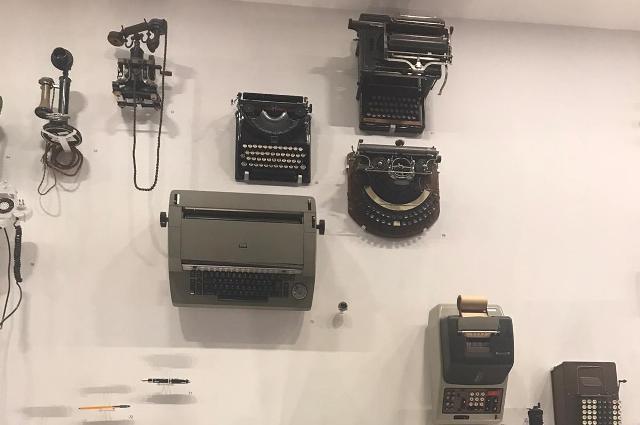 Energy News to 29 June 2022. OPEC daily basket price stood at $117.55/bl, 28 June 2022
The leaders of the U.S., Germany, France, Italy, the U.K., Canada and Japan on Monday pledged to support Ukraine "for as long as it takes" after conferring by video link with Ukrainian President Volodymyr Zelenskyy. Ukraine's Prosecutor General, Iryna Venediktova reportedly stated that Russian military has been "systematically shelling civilian infrastructure with the aim to scare people, to kill people, to bring terror to our cities and villages."
---
During the period from June 20 to June 24, 2022, Eni acquired n. 3,787,180 shares, at a weighted average price per share equal to 11.7713 euro, for a total consideration of 44,580,188.44 euro within the authorization to purchase treasury shares approved at Eni's Shareholders' Meeting on 11 May 2022, previously subject to disclosure pursuant to art. 144-bis of Consob Regulation 11971/1999. On the basis of the information provided by the intermediary appointed to make the purchases, the following are details of transactions for the purchase of treasury shares on the Electronic Stock Market on a daily basis: Read More
---
Tata Power Solar, one of India's largest integrated solar companies and a wholly-owned subsidiary of Tata Power, commissioned an EPC (Engineering, Procurement and Construction) project of 66MW for Vibrant Energy.
The project will produce 110,029 units of energy annually. The installation will lead to a reduction of carbon emissions of up to 9 lakh tonnes. The project is spread over 191 acres comprising 1,27,268 solar modules and has been completed within a record nine-month period.
Tata Power Solar and Vibrant Energy share the vision of leading innovation-driven renewable energy solutions in the country. Tata Power Solar carved out a unique execution plan by deploying multiple teams to ensure smooth functioning and commissioning of the project at all levels. The team established two-level Pooling Sub- Station the undulating terrain, and the hard rock land was earthed to ensure the structural stability of the entire EHV (Extra High Voltage) system.
Materials were directly unloaded at the workplace to avoid delays caused due to multiple shifting and to enable immediate regularization. Along with this, insurance of modules was done before commissioning. Read More–>
---
Sunlit Sea is developing new technology for floating solar installations that opens a completely new market for systems nearshore, a market where as of today no other than small plants have been installed (worldwide). The technology has been proven and they are shortly making a second public offering to scale up production capacity. Read More
---
Guinea-Conakry's hydrocarbons industry is gathering steam with the tendering of 22 unexplored offshore blocks in its sights. While Senegal's more established industry has seen over 160 wells drilled since the 1980s, Guinea-Conakry's first exploration dates back to 2012, conducted by U.S firm HyperDynamics, followed by the entry of French oil major, TotalEnergies in 2018. Among the five prospect wells drilled to date, no commercially exploitable oil reserves have been found, but as FAR's recent discovery of a potential 1.5 billion barrels of oil in The Gambia shows, one well is all it takes to re-define an energy future. Across the MSGBC basin, the past decade has seen world-class mega-reserves unearthed from the 500 million barrels of oil at Sangomar to 15 trillion cubic feet (tcf) of natural gas at Greater Tortue Ahmeyim, 20 tcf at Yakaar-Teranga and 13 tcf at BirAllah. The entry onto the regional stage of Guinea-Conakry with its proposed 22-block licensing round could place the country on the path toward an economic boom, powered by gas. Read More
---
Sound Energy, the Moroccan focused upstream gas company, announces that the resolutions put to Shareholders at the Annual General Meeting (AGM) of the Company held earlier today were duly passed. The proxy votes appointing the Chairman cast prior to the AGM were as follow: Read More
---
GE Gas Power team launched season five of Cutting Carbon, their award-winning podcast that focuses on climate change, the basics of what decarbonization is and the technologies behind it. In season five, the team is focused on decarbonization closer to home and invited Arjan Hegeman, GE Aviation's general manger for advanced technologies, to talk about the future of flight. Read More
---
The company announced that Russell Stokes, current Senior Vice President, GE and President & CEO, GE Aviation Services, has been named President and CEO, Commercial Engines and Services with expanded operational responsibility for Aviation's largest segment.
Rahul Ghai, Executive Vice President and Chief Financial Officer of Otis Worldwide Corporation has been named Chief Financial Officer of GE Aviation as Shane Wright, currently CFO and Chief Operating Officer of GE Aviation, prepares to retire after 34 years of service to GE.
Slattery, Stokes, and Ghai will report directly to Culp.
These leadership changes follow GE's November 9, 2021, announcement of its plan to separate GE into three independent, industry-leading, investment-grade companies focused on the growth sectors of Aviation, Healthcare, and Energy. More
---
Elli, a brand of the Volkswagen Group, and MITNETZ STROM have now launched the nationwide pilot project for smart grid integration of electric vehicles. In the first step, around 20 drivers of Volkswagen models ID.31, ID.42 or ID.53 are involved in making electric cars part of the energy system in the future and increasingly using green electricity from the region for charging. With the concept "Innovation Impulse for Future-Proof Grid Integration of E-Mobility," the two project partners are now presenting together with E-Bridge the centerpiece of this field testing at E-World (June 21-23) in Essen, Germany. There, they will provide a first insight into what a practical implementation of smart charging could look like. The idea behind it: An algorithm uses price incentives to compare the cars' charging plans with regional electricity output from renewable energies and the available capacities in the distribution grid. The resulting flexible grid usage is intended to reduce the frequency of bottlenecks in the power grid and create financial benefits for participants. Read More
---
OPEC launched its flagship Annual Statistical Bulletin (ASB) 2022. The event was held in a hybrid format.
Dr Ayed Al-Qahtani, Director of Research Division, in charge of the OPEC Secretariat, and Dr Jakob Müllner, Associate Professor and Academic Director at the WU Executive Academy, the sponsor of the launch, delivered remarks at the event. A broad range of industry stakeholders attended the event, which was livestreamed via the Organization's website and YouTube account. In its 57th edition, the ASB continues to provide an extensive range of statistical data on nearly all aspects of the oil and gas industry, ranging from exploration and production to refining and transportation. The publication has become a highly relied-upon source for statistics on the oil and gas activities of OPEC's 13 Member Countries: Algeria, Angola, Congo, Equatorial Guinea, Gabon, IR Iran, Iraq, Kuwait, Libya, Nigeria, Saudi Arabia, the United Arab Emirates and Venezuela. It also provides data for other producers by geographical region and covers the world's major economic areas. Dr Müllner, in his welcome address, said that it is "an honour for the WU Executive Academy to sponsor the launch of OPEC's Annual Statistical Bulletin 2022," adding, "We are happy to have such a positive relationship" with neighbouring institutions, such as OPEC. "OPEC has been a valuable partner for our activities in research and teaching," he stated. In his remarks, Dr Al-Qahtani highlighted that "the ASB, through more than five decades of being published, has become a highly sought-after and trusted resource for stakeholders across the industry." Read More
---
Oil and Gas Blends
Units
Oil Price $
change
Crude Oil (WTI)
USD/bbl
$111.30
Up
Crude Oil (Brent)
USD/bbl
$117.30
Up
Bonny Light
USD/bbl
$120.50
Up
Saharan Blend
USD/bbl
$120.08
Up
Natural Gas
USD/MMBtu
$6.78
Up
OPEC basket 28/06/22
USD/bbl
$117.55
Up
At press time 29 June 2022
---
---
U.S. Rig Count is 753 with oil rigs up 10 to 594, gas rigs up 3 to 157 and miscellaneous rigs unchanged at 2. Canada Rig Count is 154, with oil rigs flat at 104, gas rigs down 2 to 50
Region
Period
Rig Count
Change
U.S.A
24 June 2022
753
+13
Canada
24 June 2022
154
-2
International
May 2022
817
+11
Baker Hughes
---
Global oil markets are going to be very volatile in the coming months if news emerging from OPEC's main producers about production capacity constraints turns out to be true. OPEC will be meeting again in the coming days to discuss its export agreements, while today the oil group is presenting its Annual Statistical Bulletin (ASB) 2022. While the media is likely to be focused on rumors in the next 24 hours of a possible change in the export strategy of OPEC+, the real focus should be on whether or not the oil cartel is even capable of substantially increasing its production. For years, OPEC producers have been the main swing producers in oil markets. With a presumed spare capacity of more than 3-4 million bpd, Saudi Arabia and the UAE have always been seen as a point of last resort in case of a major crisis in oil and gas markets. During the former global oil glut, it seemed nothing could threaten the oil market, even when major conflicts emerged in Libya, Iraq, or elsewhere. The re-opening of the global economy after COVID-19, however, has brought fear back into the market that leading oil producers, including the USA and Russia, are unable to supply adequate volumes to the market. OPEC kingpins Saudi Arabia and the UAE are now being looked upon to increase production to historically high levels and bring oil prices down. Russia's war against Ukraine, removing a possible 4.4 million bpd of crude and products in the coming months, has thrown this spare capacity problem into sharp relief.
This week, a possible doomsday scenario could emerge in oil markets, based not only on OPEC+ export strategies but also due to increased internal turmoil in Libya, Iraq, and Ecuador. Possible other political and economic turmoil is also brewing in other producers, while US shale is still not showing any signs of a substantial production increase in the coming months. Read More
---
The American Petroleum Institute (API) reported a large draw this week for crude oil of 3.799 million barrels, while analysts predicted a draw of 110,000 barrels.
The build comes as the Department of Energy released 6.9 million barrels from the Strategic Petroleum Reserves in Week Ending June 24.
U.S. crude inventories have shed some 71 million barrels since the start of 2021 and about 15 million barrels since the start of 2020, according to API data.
In the week prior, the API reported a build in crude oil inventories of 5.607 million barrels—the biggest increase since February—after analysts had predicted a draw of 1.433 million barrels.
WTI was trading up on Wednesday at 2.06% in the runup to the release, rising to $111.18 per barrel by 3:00 pm on fresh market fears that OPEC could be closer to their maximum capacity than previously thought. Brent crude was trading up 2.63% on the day at $118.10—a nearly $8 gain on the week. U.S. crude oil production data for the week ending June 17 was unavailable on Tuesday after the EIA reported that a voltage surge on June 17 had prevented it from publishing new data. Read More
---
Fluxys and Equinor launch solution for large-scale decarbonisation in North-Western Europe. The two companies have agreed to develop a major infrastructure project for transporting captured CO2 from emitters to safe storage sites in the North Sea, connecting Belgium to Norway. The project is in the feasibility stage, with an investment decision expected by 2025.
Carbon capture, transport and storage (CCS) is essential for achieving significant CO2 emission reductions. This project by Equinor and Fluxys offers the North-West European market a robust and flexible solution for large-scale decarbonisation.
The project includes a 1,000 km CO2 export trunkline operated by Equinor which will transport CO2 for safe and permanent storage under the seabed on the Norwegian continental shelf. The offshore trunkline will connect in Zeebrugge to an onshore CO2 transmission infrastructure built and operated by Fluxys. Read More
---
QatarEnergy has joined the Aiming for Zero Methane Emissions Initiative, an industry-led initiative that aims to reach near zero methane emissions from operated oil and gas assets by 2030.
The initiative adopts an all-in approach that treats methane emissions as seriously as the industry treats safety. It supports the implementation of sound regulations to tackle methane emissions and encourages governments to include methane emissions reduction targets as part of their climate strategies.
QatarEnergy is the first company to join the initiative outside its twelve existing signatories: Aramco, bp, Chevron, CNPC, Eni, Equinor, ExxonMobil, Occidental, Petrobras, Repsol, Shell and TotalEnergies.
Commenting on this occasion, His Excellency Mr. Saad Sherida Al-Kaabi, the Minister of State for Energy Affairs, the President and CEO of QatarEnergy, said: "By being the first company to join the Aiming for Zero Methane Emissions Initiative outside its twelve existing signatories, we are reaffirming Qatar's priorities and commitments with regards to the climate change agenda, and its unwavering support to the global effort to reducing emissions, including methane. This also falls in line with QatarEnergy's recently announced Sustainability Strategy and follows landmark steps that include signing the guiding principles on reducing methane emissions across the natural gas value chain and endorsing the Global Methane Pledge."
On this occasion, Mr. Bob Dudley, Chair of the OGCI, said: "We are proud to welcome QatarEnergy, one of the world's largest integrated energy providers, to the Aiming for Zero Methane Emissions Initiative."
"Recognizing that eliminating methane emissions from the oil and gas industry represents one of the best short-term ways of addressing climate change, I encourage others to join this ambitious effort to eliminate the oil and gas industry's methane footprint by 2030," Mr. Dudley added.
The Aiming for Zero Methane Emissions Initiative was launched in March 2022 by the OGCI member CEOs. All energy companies involved in the exploration, extraction and/or production of oil or natural gas can join as Signatories at no financial cost. Read More
---
OilandGasPress Energy Newsbites and Analysis Roundup |Compiled by: OGP Staff, Segun Cole @oilandgaspress.
Disclaimer: News articles reported on OilAndGasPress are a reflection of what is published in the media. OilAndGasPress is not in a position to verify the accuracy of daily news articles. The materials provided are for informational and educational purposes only and are not intended to provide tax, legal, or investment advice.
Please email us your industry related news for publication info@OilAndGasPress.com
Follow us: @OilAndGasPress on Twitter |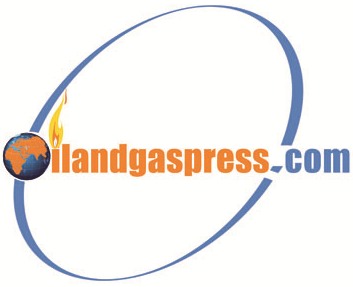 Oil and gas press covers, Energy, Climate, Renewable, Wind, Biomass, Sustainability, Oil Price, LPG, Solar, Marine, Aviation, Fuel, Hydrogen, Electric ,EV, Gas, News and Analysis