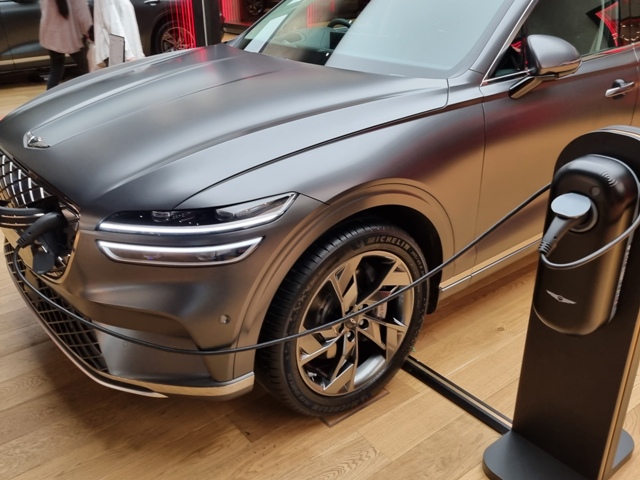 Energy News Update: U.S. Rig Count down 4 to 771, with oil rigs 613, gas rigs 156 & misc. rigs 2
Occidental announced that Claire O'Neill, former Member of Parliament and Minister for Energy and Clean Growth in the UK Government, and a former Managing Director, Climate and Energy of the World Business Council for Sustainable Development (WBCSD), has been elected to its Board of Directors, effective as of January 17, 2023.
Ms. O'Neill's appointment increases the size of the Board from eight to nine directors. She will serve on the Board's Corporate Governance and Nominating Committee and Sustainability and Shareholder Engagement Committee.
Read More
---
Zero-emission flight took a giant step forward today with ZeroAvia flying the largest aircraft in the world to be powered by a hydrogen-electric engine. The leader in zero-emission aviation took to the skies for the maiden flight of its 19-seat Dornier 228 testbed aircraft, retrofitted with a full-size prototype hydrogen-electric powertrain on the left wing of the aircraft. The flight took place from the company's R&D facility at Cotswold Airport in Gloucestershire, UK, and lasted 10 minutes. At 13.35 pm GMT this afternoon the aircraft completed taxi, take-off, a full pattern circuit, and landing. The landmark flight forms part of the HyFlyer II project, a major R&D programme backed by the UK Government's flagship ATI Programme, which targets development of a 600kW powertrain to support 9-19 seat aircraft worldwide with zero-emission flight.
The twin-engine aircraft was retrofitted to incorporate ZeroAvia's hydrogen-electric engine on its left wing, which then operated alongside a single Honeywell TPE-331 stock engine on the right. In this testing configuration, the hydrogen-electric powertrain comprises two fuel cell stacks, with lithium-ion battery packs providing peak power support during take-off and adding additional redundancy for safe testing. In this testbed configuration, hydrogen tanks and fuel cell power generation systems were housed inside the cabin. In a commercial configuration, external storage would be used and the seats restored. All systems performed as expected. This is the largest ZeroAvia engine tested to date, and places the company on the direct path to a certifiable configuration to be finalized and submitted for certification in 2023, with this programme also serving as key to unlocking speedy technology development for larger aircraft. ZeroAvia's 2-5 MW powertrain programme, already underway, will scale the clean engine technology for up to 90-seat aircraft, with further expansion into narrowbody aircraft demonstrators over the next decade.   Read More
---
ZeroAvia, the leader in developing zero-emission solutions for commercial aviation, has been named on Cleantech Group's 2023 Global Cleantech 100. The Global Cleantech 100 is an annual list of the most innovative and promising companies that will take us from commitments to actions in our efforts to reach net zero. The Global Cleantech 100 companies are delivering sustainable solutions in these six sectors: Agriculture & Food, Enabling Technologies, Energy & Power, Materials & Chemicals, Resources & Environment, and Transportation & Logistics. Read More
---
Following the press release dated December 12, 2022, the Company informs that today the Court of Algiers issued a first-degree ruling in relation to the criminal proceedings, which started in Algeria in December 2022 against Saipem SpA, in relation to the company's participation in a 2008 bid for studies of the Rhourde Nouss QH competitive feed. Based on the decision communicated to Saipem S.p.A. by its local attorneys, the Court of Algiers, upholding the Company's defenses, acquitted the latter of the crime of "violation of laws and regulations concerning exchange and transfer of capital to and from abroad" and the crime of "trafficking in influence".
The Court of Algiers found Saipem S.p.A. liable for the crime of "inflating the price on contracts awarded by a public company engaged in industrial and commercial activities, taking advantage of the authority or influence of representatives, to obtain advantageous prices compared to those normally charged, or to modify, to their advantage, the quality of the materials or services or the delivery or supply times" imposing only a fine of about 34,000 euros equivalent at today exchange rate.
With reference to the claims brought by Sonatrach and Trésor Public as civil plaintiffs, the Court of Algiers, noted the absence of compensatory claims by Sonatrach against Saipem and upheld in minimal part the claims brought by Trésor Public, recognizing in favor of the latter a compensation for an overall amount of about 680.000 euros equivalent at today's exchange, which the quota directly pertaining to Saipem S.p.A. is equal to approximately 170,000 euros equivalent at today's exchange rate. Read More
---
Oil and Gas Blends
Units
Oil Price $
change
Crude Oil (WTI)
USD/bbl
$81.64
Up
Crude Oil (Brent)
USD/bbl
$87.63
Up
Bonny Light
USD/bbl
$87.40
Up
Saharan Blend
USD/bbl
$86.91
Up
Natural Gas
USD/MMBtu
$3.17
Down
OPEC basket 19/01/23
USD/bbl
$82.60
Down
At press time 22 January 2023
---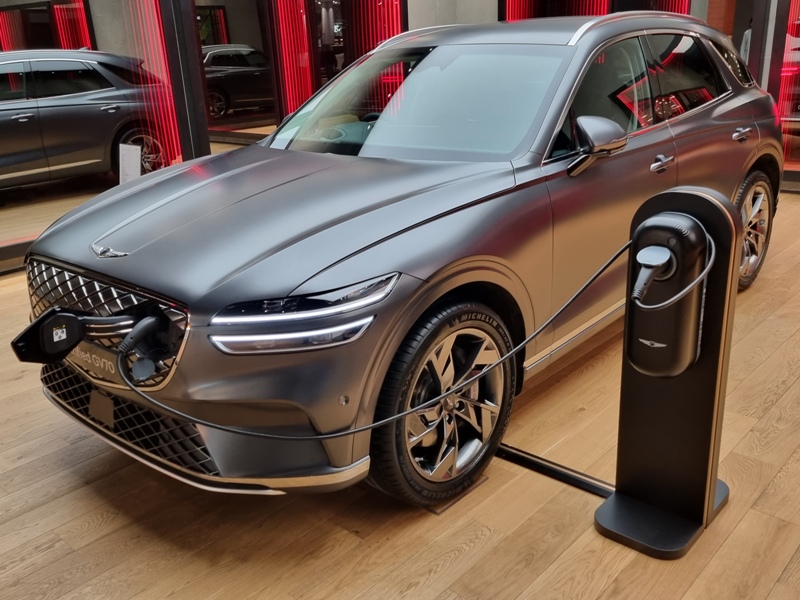 ---
Saipem has been awarded two offshore contracts for a total amount of approximately 900 million USD.
The first contract – in partnership with Aker Solutions do Brasil – has been awarded by Total Energies, for the LAPA Southwest (LAPA SW) Development Project, a deepwater oil field in the Santos Basin in the South Atlantic, 270 kilometres off the coast of São Paulo, in Brazil. The scope of work encompasses the Engineering, Procurement, Construction, and Installation (EPCI) of Subsea Umbilicals, Risers, Flowlines (SURF) as well as a Subsea Production System (SPS). LAPA SW Development Project is the first ever integrated SURF and SPS project awarded by TotalEnergies. Saipem will maximize the local content by making use of its yard Guarujá CTCO (Centro de Tecnologia e Construção Offshore) for logistics activities and Quad Joints Fabrication and some other manufacturing activities.
The other contract has been awarded to Saipem by Equinor for the Irpa Pipeline project. The project, located in deep waters in the Norwegian Sea, consists of the installation of 80-kms-long swagged Pipe-in-Pipe pipeline connecting the subsea production template of Irpa field to the existing Aasta Hansteen platform.
The offshore operations are planned to take place in 2025 and will be performed by Saipem's flagship vessel Castorone. Read More
---
Noble Corporation Plc Provides Operational and Financial Update and Updates on Prior Guidance for Adjusted EBITDA for the fourth quarter of 2022 As of December 31, 2022 Noble's debt was $673 million and cash and cash equivalents was $470 million, resulting in a net debt balance of $203 million. During the fourth quarter, Noble executed on over $85 million of share repurchases (including the compulsory purchase of legacy Maersk Drilling shareholders in November and open market share repurchases conducted during December pursuant to Noble's previously announced share repurchase program). Noble also provides the following operational and contracting updates. The drillship Noble Gerry de Souza is expected to commence a new contract in Nigeria with an undisclosed operator with a firm duration of nine months and with unpriced options extending into Q3 2024. The drillshipNoble Stanley Lafosse has received a commitment from an undisclosed operator for a six-well work program in the US Gulf of Mexico. This scope is expected to commence around June 2023 and is expected to keep the rig busy until mid-2024. This contract also includes five, one-well operations options at mutually agreed dayrates. The firm backlog associated with the contract is estimated to be approximately $148 million. The drillship Noble Faye Kozak has been awarded a one-well contract with Kosmos in the US Gulf of Mexico with a minimum duration of 50 days at a dayrate of $450,000. This contract is scheduled to commence in Q2 or Q3 2023 in direct continuation of the rig's current work. Additionally, QuarterNorth Energy has exercised one option well, with one option well remaining. Read More
---
UAE's Minister for Foreign Trade Thani Al Zeyoudi said that the emirate is in early talks with India and China on settling non-oil commodity trade in local currencies.
"This is only going to be focusing on non-oil trade." Oil trade in the Indian currency is "not under consideration," he said Read More
---
Baker Hughes Rig Count
U.S. Rig Count is down 4 from last week to 771 with oil rigs down 10 to 613, gas rigs up 6 to 156 and miscellaneous rigs unchanged at 2.
Canada Rig Count is up 14 from last week to 241, with oil rigs up 12 to 153, gas rigs up 2 to 88.
---
Huntington Beach City Council voted to dump its plan for 100% renewable energy.
Huntington Beach, California, is changing the plan it had in place with the Orange County Power Authority (OCPA)—a nonprofit offering clean energy. But its recent history in a rather unfavorable media limelight has given the city council pause. And Huntington Beach wasn't the first municipality to pull out—Orange County bailed on the green power authority, citing transparency concerns and a series of ugly audits, and allegations that the authority failed to inform the public that their electricity bills were increasing. Orange County was set to begin receiving green power from the authority by the end of this year. The cost of having the county pull out is estimated to be around $65 million.
For Huntington Beach, there were three plans before it when considering a change in plan: to keep the 100% renewable energy plan as is, to go with a "Smart Choice" plan offering 69% renewable energy, or the "Basic Choice" plan that offered 38% renewable energy. They opted for the Basic Choice plan in a vote of 4-3. Read More
---
Russia has done well in enticing Indian refiners to increase purchases of its crude as the EU pivots away. Arrivals of Russian crude into India rose by 260kbd m-o-m in December to reach 1.2mbd, a record high, while January arrivals are on-track to set another record with nearly 1.3mbd of Russian crude discharged in the first two weeks of this month. In contrast, around 770kbd of seaborne Russian crude was discharged in China in December, down nearly 27% m-o-m, with a slight rebound to 890kbd seen in 1H January. Market participants have cited possible delays in loadings of ESPO Blend from Russia's Kozmino port in December due to heavy storms and limited vessel availability affecting deliveries to China that month. Read More
---
By harnessing the power of 4IR, three Aramco facilities granted 'Global Lighthouse' status show how smarter, safer, and more-efficient energy production can be possible. Fourth Industrial Revolution (4IR) technology offers dramatic enhancements to operational and business performance at a pace never before seen, in almost every aspect of industry. Its transformative power comes from connecting real world machines, vehicles, and physical products to digital systems like artificial intelligence (AI), data analytics, and the Internet of Things (IoT). That means factories can automatically adjust production to meet demand, as well as predict faults, and initiate preemptive repairs. It allows for robots or computers to take on repetitive, time-consuming and hazardous tasks, potentially freeing-up time for employees to undertake other useful tasks. Read More
---
A price war in electric vehicles started by market leader Tesla Inc has made it much more difficult for money-losing U.S. startups like Rivian Automotive Inc and Lucid Group Inc to grab share in an industry competing for shrinking consumer wallets. Tesla's move last week to slash prices globally on its EVs by as much as 20% could draw new buyers to electric cars in the industry, but also will force other automakers to respond with lower prices or risk getting left behind, analysts and investors said. Some startups may not be able to afford lower prices as they struggle with staggering raw material and production costs combined with far lower output than the Elon Musk-led Tesla, which delivered more than 1.3 million vehicles last year. Read More
---
General Motors Co. (NYSE: GM) announced plans to invest $918 million in four U.S. manufacturing sites, including $854 million to prepare these facilities to produce the company's sixth generation Small Block V-8 engine and an additional $64 million in Rochester, New York and Defiance, Ohio for castings and components to support EV production. These investments will enable the company to strengthen its industry-leading full-size truck and SUV business and continue to support the company's growing EV product portfolio. Product details, timing, performance and features related to GM's next gen V-8 engine are not being released at this time. The announcement brings GM's U.S. manufacturing facility investment commitments to more than $37 billion since 2013, including the Ultium Cells LLC joint venture plants. These investments bolster GM's U.S. manufacturing operations, which includes more than 50 assembly, stamping, propulsion and component plants and parts distribution centers nationwide. It also highlights the company's commitment to continue providing customers a strong portfolio of ICE vehicles well into the future while continuing to accelerate its transformation to an all-electric future. Read More
---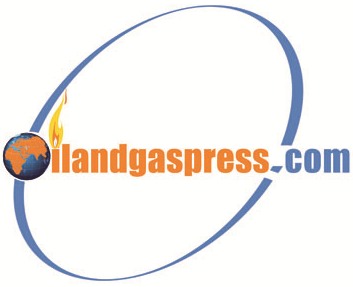 OilandGasPress Energy Newsbites and Analysis Roundup | Compiled by: OGP Staff, Segun Cole @oilandgaspress.
Disclaimer: News articles reported on OilAndGasPress are a reflection of what is published in the media. OilAndGasPress is not in a position to verify the accuracy of daily news articles. The materials provided are for informational and educational purposes only and are not intended to provide tax, legal, or investment advice.
Information posted is accurate at the time of posting, but may be superseded by subsequent press releases
Please email us your industry related news for publication info@OilAndGasPress.com
Follow us: @OilAndGasPress on Twitter |
Oil and gas press covers, Energy Monitor, Climate, Renewable, Wind, Biomass, Sustainability, Oil Price, LPG, Solar, Marine, Aviation, Fuel, Hydrogen, Electric ,EV, Gas, energy monitors,TotalEnergies, Shell, BP, Chevron