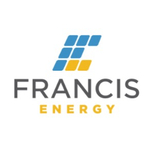 Francis Energy Awarded VW Grant Funds by the State of Illinois for Deployment of Fast-Charging EV Stations
TULSA, Okla.–(BUSINESS WIRE)–Francis Energy, owner of the fourth-largest electric vehicle fast-charging network in the country, announced today it has been awarded grant funds by the Illinois Environmental Protection Agency to build and operate three new charging stations in high-traffic areas along the state's highways. The locations include Beach Park, Troy, and LeRoy.
"We are grateful for the opportunity to partner with the state of Illinois to build safe, convenient, reliable and affordable public fast-charging infrastructure that will give EV drivers peace of mind as they travel across the state," said Francis Founder and CEO David Jankowsky. "Our comprehensive statewide network in Oklahoma is the model we are using to expand across the country. With these awards, we are delighted that Illinois becomes our eighth state in that effort. This is a proud moment for Francis."
Added Jason Pitcock, head of Government Relations for Francis Energy, "we appreciate the state's leadership in the transition to electric mobility and we look forward to upcoming funding opportunities to grow the Francis network throughout Illinois."
---
About Francis Energy, LLC
Francis Energy built the nation's first contiguous statewide EV fast-charging network, with stations virtually every 50 miles across Oklahoma. This network ensures rural areas, Tribal lands, and underserved communities have access to charging stations and are not left behind. The Francis network currently includes over 150 locations in Oklahoma, Missouri, Kansas, New Mexico, Alabama, and Ohio, with a project near completion in Arkansas. Construction on the Illinois projects will begin soon. Beyond the eight states above, Francis is expanding into another twenty states over the next twelve months.
Contacts
Jennifer Harrington,
jennifer@resolutepr.com
918-346-7714