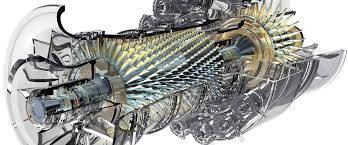 GE Renewable Announce Partnership Agreement on Offshore Wind in Japan
GE Renewable Energy and Toshiba Energy Systems and Solutions Corporation today announced that they have signed a strategic partnership agreement to localize critical phases of the manufacturing process of GE's Haliade-X offshore wind turbine and to support its commercialization in the country. Based on the long-lasting relationship between GE and Toshiba in Japan and beyond, this strategic agreement will help GE's offshore wind technology to be more competitive in upcoming auctions in Japan. Financial terms and specific details were not disclosed. The two companies said that they will leverage their collective technology, manufacturing facilities and skills, construction, operation, and maintenance expertise as part of the agreement.
---
GE Renewable Energy and Toshiba are well positioned to contribute to and benefit from the success of offshore wind in Japan. Toshiba brings local manufacturing capabilities, a highly skilled workforce, strong energy domain expertise including in wind power, and an in-depth knowledge of the Japanese offshore market. GE has the most powerful offshore wind turbine in operation, the engineering and project management experience needed to support complex offshore wind projects, and extensive experience in Japan.
---
As part of the strategic partnership, GE will provide the Haliade-X technology, provide parts and components for nacelle assembly, and support Toshiba in jointly developing a local supply chain as well as completing assembly of the nacelles with best-in-class quality standards. Toshiba will assemble, warehouse, transport Haliade-X nacelles, provide preventative maintenance services and have critical sales and commercial responsibilities for the Japanese market.
---
Information Source: Read Full Release ..–>
---