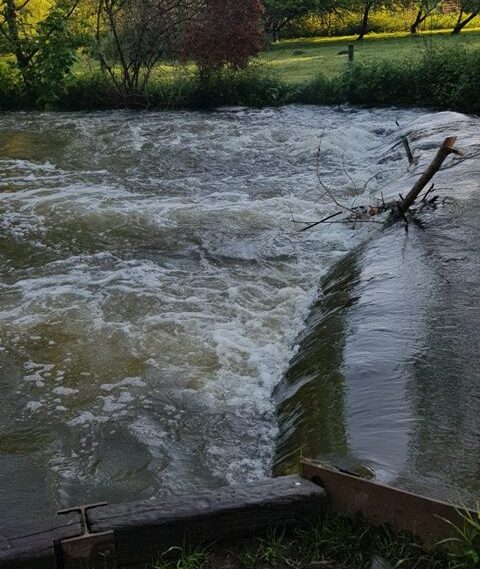 Kontrol Technologies Launches Development of Kontrol BioWater for Early Viral Detection in Water Systems
TORONTO–(BUSINESS WIRE)–Kontrol Technologies Corp. (NEO:KNR) (OTCQB:KNRLF) (FSE:1K8) ("Kontrol" or the "Company"), a leader in smart building technology, is launching the development of Kontrol BioWater, an extension of the Company's current Kontrol BioCloud technology, for early viral detection in water systems.
"We look forward to advancing the Kontrol BioWater technology. Kontrol has been an early adopter and innovator in the area of early viral detection monitoring, and we continue to invest in our technology solutions and platform," says Paul Ghezzi, CEO of Kontrol.
Early Viral Detection in Wastewater
Management believes that there is growing strategic interest and focus on early viral detection in wastewater systems. According to the following statement from the United States Centers for Disease Control ("CDC") and Prevention, wastewater surveillance can provide an early warning of COVID-19's spread in communities. Learn more at www.cdc.gov/healthywater/surveillance
As per the CDC, "The virus can then be detected in wastewater, enabling wastewater surveillance to capture presence of SARS-CoV-2 shed by people with and without symptoms. This allows wastewater surveillance to serve as an early warning that COVID-19 is spreading in a community. Once health departments are aware, communities can act quickly to prevent the spread of COVID-19. Data from wastewater testing support public health mitigation strategies by providing additional crucial information about the prevalence of COVID-19 in a community."
What makes Kontrol BioWater Unique
The Kontrol BioWater technology will be designed with the goal of being the first real-time, in the cloud, detection technology for virus in wastewater. The current process for the collection of wastewater sampling involves on-site technicians, transporting samples to a laboratory and then undertaking a separate analysis of the wastewater. This process is time consuming and can take a number of days to complete. The intention of the Kontrol BioWater is to advance sampling automation for faster, on-site detection which can potentially accelerate a response plan.
"In our view, early viral detection is in its infancy, and we look forward to continuing to build our technology solutions to provide greater visibility, analytics and support for strategic initiatives undertaken by communities and governments," says Gary Saunders, President of Kontrol BioCloud.
Kontrol BioWater Innovation
The Company has launched the development of the Kontrol BioWater and has budgeted $300,000 in research and development for the initial phase of development which includes modifying the current Kontrol BioCloud technology. The Kontrol BioWater viral detection system will utilize the core scientific technique of the BioCloud technology and will include a new proprietary sample extraction process for wastewater.
Similar to the approach taken with the Kontrol BioCloud, the Company will seek government funding to support its research and development. The Company has demonstrated a successful track record in accessing Federal and Provincial funding for its Kontrol BioCloud technology. However, there is no assurance that the Company will receive any further government funding.
The Company is not making any express or implied claims that its product has the ability to eliminate, cure or contain the COVID-19 (or SARS-2 Coronavirus).
---
About Kontrol BioCloudTM
Kontrol BioCloud ("BioCloud") is an operating subsidiary of Canadian public company Kontrol Technologies Corp. The BioCloud technology is a real-time analyzer designed to detect airborne viruses and pathogens. BioCloud is an air quality technology and not a medical device. BioCloud has been designed to operate as a safe space technology by sampling the air quality continuously. With a proprietary detection chamber that can be replaced as needed, viruses are detected, and a silent notification system is created. BioCloud can be applied to any space where individuals gather. Additional information about Kontrol BioCloud can be found on its website at www.kontrolbiocloud.com.
Kontrol BioWater is a technology extension of the Kontrol BioCloud and will be developed to operate as a branded solution for water monitoring applications.
Kontrol Technologies Corp.
Kontrol Technologies Corp., a Canadian public company, is a leader in smart buildings and cities through IoT, Cloud and SaaS technology. Kontrol provides solutions and services to its customers to improve energy management, monitor continuous emissions and accelerate the sustainability of all buildings.
Additional information about Kontrol Technologies Corp. can be found on its website at www.kontrolcorp.com and by reviewing its profile on SEDAR at www.sedar.com
Neither IIROC nor any stock exchange or other securities regulatory authority accepts responsibility for the adequacy or accuracy of this release.
Forward-Looking Statements
This news release contains "forward-looking information" within the meaning of applicable securities laws. All statements contained herein that are not clearly historical in nature may constitute forward-looking information. In some cases, forward-looking information can be identified by words or phrases such as "may", "will", "expect", "likely", "should", "would", "plan", "anticipate", "intend", "potential", "proposed", "estimate", "believe" or the negative of these terms, or other similar words, expressions, and grammatical variations thereof, or statements that certain events or conditions "may" or "will" happen, or by discussions of strategy. Forward-looking information contained in this press releases includes, but is not limited to, the following: future testing to be conducted by Kontrol of its products; the future success of any of Kontrol's products; and customer demand relating to air quality and water testing products.
Where Kontrol expresses or implies an expectation or belief as to future events or results, such expectation or belief is based on assumptions made in good faith and believed to have a reasonable basis. Such assumptions include, without limitation, that sufficient capital will be available to the Company; that future testing can be conducted as planned; that technology will be as effective as anticipated; that existing relationships and contracts entered into by the Company will continue on the same or similar terms, or at all; and that demand will continue for air quality or water monitoring products and for the Company's products in particular.
However, forward-looking statements are subject to risks, uncertainties, and other factors, which could cause actual results to differ materially from future results expressed, projected, or implied by such forward-looking statements. Such risks include, but are not limited to, that sufficient capital and financing cannot be obtained on reasonable terms, or at all; that the Company's technologies will not prove as effective as expected; that customers and potential customers will not be as accepting of the Company's product and service offering as expected and/or that demand for such products and services will not continue; that the Company's test results will not be replicated in the future or that future testing will not be conducted; that the Company will not maintain its existing relationships or contracts on the same terms or at all; and government and regulatory factors impacting the energy conservation industry. Kontrol BioCloud is an air quality technology and not a medical device. The Company is not making any express or implied claims that its product has the ability to eliminate, cure or contain the COVID-19 (or SARS-2 Coronavirus).
Accordingly, undue reliance should not be placed on forward-looking statements and the forward-looking statements contained in this press release are expressly qualified in their entirety by this cautionary statement. The forward-looking statements contained herein are made as at the date hereof and are based on the beliefs, estimates, expectations, and opinions of management on such date. Kontrol does not undertake any obligation to update publicly or revise any such forward-looking statements or any forward-looking statements contained in any other documents whether as a result of new information, future events or otherwise or to explain any material difference between subsequent actual events and such forward-looking information, except as required under applicable securities law. Readers are cautioned to consider these and other factors, uncertainties, and potential events carefully and not to put undue reliance on forward-looking information.
Contacts
Kontrol Technologies Corp.
Paul Ghezzi
CEO
info@kontrolcorp.com
180 Jardin Drive, Unit 9, Vaughan, ON L4K 1X8
Tel: (905) 766.0400
Investor Relations:
Brooks Hamilton
MZ Group – MZ North America
KNRLF@mzgroup.us
Tel: +1 (949) 546.6326