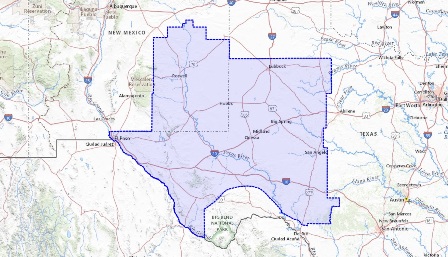 Halliburton delivers real-time control of fracture placement using SmartFleet™.
Halliburton Company (NYSE: HAL) announced it successfully delivered real-time control of fracture placement while pumping on a multi-well pad using the SmartFleet™ intelligent fracturing system in the Permian Basin.
---
An industry first, SmartFleet applies automation enabled by subsurface measurements and real-time visualization to intelligently adapt and respond to reservoir behavior, driving real-time improvement in completion execution and fracture outcomes.
---
SmartFleet intelligent fracturing system delivered several groundbreaking achievements. It provided the operator with real-time visibility downhole to instantly validate fracture performance and manage fracture placement – allowing the operator to consistently visualize and measure fracture propagation and ultimately control fracture placement through automation. With enhanced 3D measurement and live insights, the operator shortened the learning curve by solving fracture optimization challenges that historically would have taken numerous iterations to address. This resulted in more dynamic and accurate decision-making, as well as live placement and execution adjustments that ultimately improved asset economics.
---
Using intelligent automation, the system resulted in less total fluid required per stage, significantly extended stage lengths, and more consistently placed all the designed proppant for the stage. Additionally, SmartFleet successfully delivered uniform fracture distribution across clusters, more consistently, stage to stage and well to well, improving uniform treatment placement by up to 20 percent compared to conventional baseline fracture stages.
---
Information Source: Read Full Release ..–>
---
Press release by: