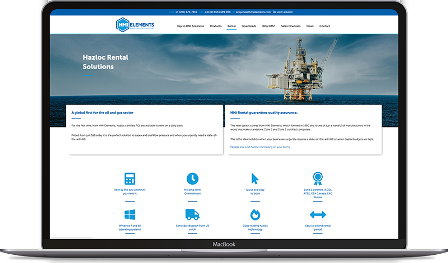 Hazloc computer rental launched by HMi Elements
HMi Elements has launched the oil and gas industry's first hazardous location-certified computer rental offering. PCs are available to rent on a daily basis from only $59 a day.
---
HMi Elements is initially offering its 1302 model that is IECEx, ATEX, CSA Canada and EAC Russia certified for use in Zone 2 hazardous areas. It is a slim and lightweight computer with a super bright 19", 1,000-nit multitouch glove-friendly touchscreen. The rented 1302 is equipped with Ethernet and Wi-Fi as standard and has Windows 10 LTSB installed.
---
Global deliveries will be despatched the same day from HMi Elements' offices in Houston, US and North Yorkshire, UK.
---
HMi Elements is a specialist that has designed and manufactured hazardous area-approved computers for the world's leading oilfield services companies and their customers for the past 30 years. The move to offer a rental option comes in response to wanting to service a wider range of customers and addressing the impact of Covid-19 on oil and gas companies.
---
HMi Elements' Chief Executive, Howard Gould, said: "Over the three decades we've been in business, we have created a number of firsts with our state-of-the-art products and now we are doing so with this service we are offering. We are the first to offer a HMI rental option for hazloc areas and decided to do so because we know business success stems from being able to pivot easily and innovate faster than the competition.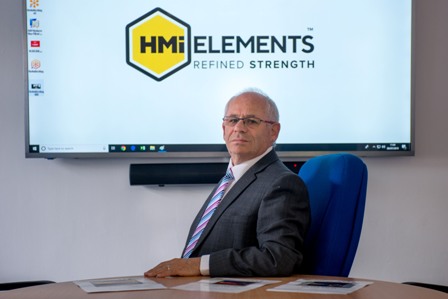 "Priced from just $59 a day, it is the perfect solution to the capex and cashflow pressures oilfield services companies are facing. Covid-19 depressed oil prices and a reduced rig count has placed a huge strain on the sector and we're providing options for an easier way of operating. It is the ideal flexible solution when businesses urgently need a state-of-the-art HMI."
---
HMi Elements' new service has been designed with ease in mind allowing customers to take advantage of it quickly and simply.
"We have purposely made it as easy as possible so customers can rent by the day with no long-term commitments," adds Mr Gould. "It is simple to arrange over the telephone with a choice of payment methods."
Information Source: Read Full Release ..–>
---
Press release