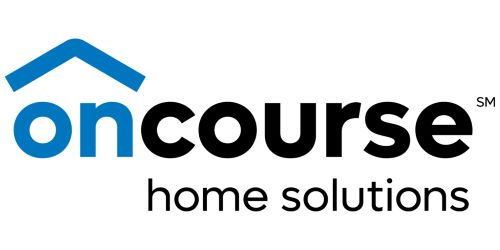 Homeowner Services Group Announces Corporate Rebranding
New corporate brand name, Oncourse℠ Home Solutions, reflects focus on protecting homeowners
NAPERVILLE, Ill.–(BUSINESS WIRE)–Homeowner Services Group, a leading national home care organization that operates as Pivotal Home Solutions and American Home Solutions, today announces that it is changing its name to Oncourse℠ Home Solutions. The new company name is designed to better reflect the company's business and purpose, and to underscore the home protection and service provider's commitment to being a reliable, thoughtful partner that provides peace of mind to homeowners.
As Oncourse Home Solutions, the company will continue to offer protection plans and on-demand services designed to ease the burden of homeownership by taking care of homes' service lines, pipes, electric lines, HVAC systems, and appliances. Oncourse will also continue to partner with cities, utilities, and private companies nationwide to help them better serve their customers with customizable programs and services.
"This is an exciting evolution for our business," said Lou Weiss, Chief Marketing Officer of Oncourse Home Solutions. "Our new name represents our true identity, as we help consumers navigate the challenges of homeownership with protection plans and repair services that simply work. We bring peace of mind to consumers in all the communities we serve."
Oncourse Home Solutions will begin operating under its new name immediately, with its Pivotal Home Solutions and American Home Solutions brands transitioning to Oncourse Home Solutions. Customers will begin to see the new name within digital assets and social channels first; other assets will be updated in phases and transition over time. Through an agreement with American Water, Oncourse Home Solutions will also operate under the brand "American Water Resources, an Oncourse Company."
Oncourse Home Solutions' offerings are available to customers in 43 states: Alabama, Arizona, Arkansas, California, Colorado, Connecticut, Delaware, Florida, Georgia, Idaho, Illinois, Indiana, Iowa, Kansas, Kentucky, Louisiana, Maine, Maryland, Massachusetts, Michigan, Minnesota, Mississippi, Missouri, Nebraska, Nevada, New Hampshire, New Jersey, New Mexico, New York, North Carolina, North Dakota, Ohio, Oklahoma, Oregon, Pennsylvania, Rhode Island, South Carolina, Tennessee, Texas, Vermont, Virginia, West Virginia, and Wyoming.
---
For more information on Oncourse Home Solutions, its offerings, and updates, please visit: OncourseHome.com.
About Oncourse Home Solutions
Oncourse Home Solutions, a leading home protection provider focused on protecting homeowners from unexpected costs, provides flexible services for home repairs, maintenance, and improvement. Through its affiliated partners nationwide, Oncourse Home Solutions serves 1.5 million homeowners across 43 states. With over three decades of experience, Oncourse Home Solutions has stayed committed to simplifying the hassles of home care and providing coverage that simply works, giving homeowners peace of mind. Visit OncourseHome.com for more information about Oncourse Home Solutions.
American Water Resources is a trademark of American Water and used under license, but is not owned by American Water.
Contacts
Media
Red Thread PR on behalf of Oncourse Home Solutions