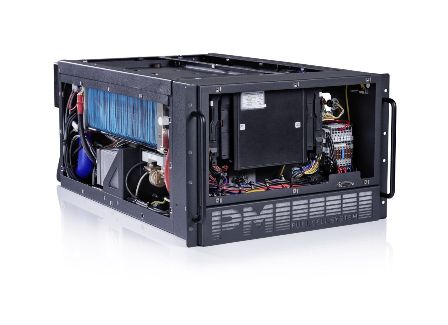 Hydrogen for energy storage from renewable resources
Innovative "GKN Hydrogen" system ensures self-sufficient energy supply: 17 orders for "Module S8" from Proton Motor within three years.
The demand for decentralized energy storage systems is currently rising sharply. Hydrogen-based stationary solutions have an advantage over batteries. In July 2019, the top-class pilot project "Knappenhaus" was officially inaugurated in Kasern, the northernmost mountain village in South Tyrol.
---
It has passed the previous seasonal challenges with flying colors. Originally designed 500 years ago as a simple mountain hut at 1,500 metres, the residential property can store the emission-free and climate-friendly energy of the in-house watercourse despite winter icing respectively on-demand is also possible.
---
The technical installation consists of a water turbine and the "Module S8" with an output of 8.4 kW from "Proton Motor Fuel Cell GmbH" (). To date, the group`s division "GKN Powder Metallurgy" of the international engineering and aerospace company has ordered a total of 17 Proton Motor fuel cells as a customer.
---
Order for eight fuel cells in the first quarter of 2021
---
Information Source: Read Full Release ..–>