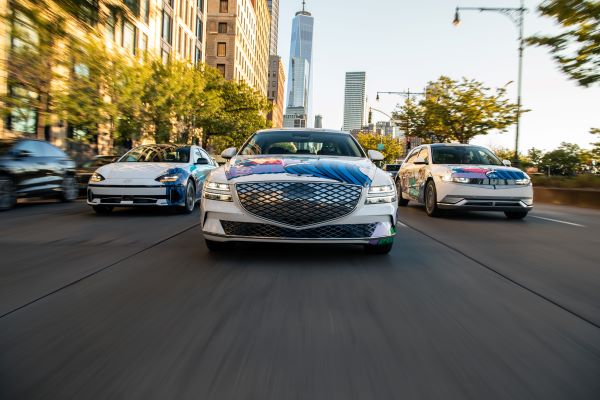 Hyundai Showcases Art Cars in New York City
London, 18 September, 2023, (Oilandgaspress) – Hyundai Motor Group (the Group) today announced an upcoming exhibition and road tour of total 20 art cars in New York City to support the South Korean city of Busan's bid to host the 2030 World Expo.
The Group will display a fleet of art cars featuring Hyundai Motor's IONIQ 5 and IONIQ 6 all-electric models as well as Genesis luxury brand's Electrified G80 sedan. These models, wrapped in graffiti artwork created by renowned Korean artist 'JAY FLOW,' will showcase the vibrant spirit of Busan through colorful designs depicting the city's icons and the slogan 'BUSAN is Ready.'
Coinciding with the highly anticipated UN General Assembly High-level Week 2023, the art car exhibition and road tour will run from September 17–22. The Group plans to hold the art car exhibition at the Genesis House New York, located in the cultural and artistic hub of Manhattan's Meatpacking District, and key New York landmarks including Times Square.
The art cars will also go on a captivating journey through the bustling streets of New York City, allowing visiting global leaders, tourists, and residents to witness the beauty of Busan's culture, progressive mindset, and city's readiness to host the 2030 World Expo.
The Group is actively supporting and generating global support for Busan in its bid for the Expo. This includes deploying art cars in major cities worldwide, conducting bid support activities at international events and emphasizing Busan's commitment to a carbon-neutral expo with eco-friendly transportation for Bureau International des Expositions (BIE) delegations.
---
Information Source: Read More
Energy Monitors , Electric Power , Natural Gas , Oil , Climate , Renewable , Wind , Transition , LPG , Solar , Electric , Biomass , Sustainability , Oil Price , Electric Vehicles, Crude Oil Markets, Crude Oil, Supply Analytics,