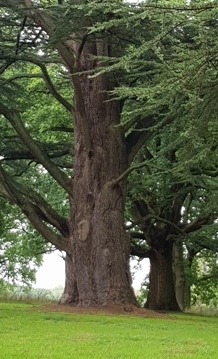 Siemens shift focus of innovation and R&D to sustainability and service
At a virtual capital market day, Siemens Energy, a world leader in energy infrastructure, today laid out its post-spin-off strategy. Siemens Energy is aiming for accelerated profitable growth. Management aims to achieve an Adjusted EBITA margin before Special Items of 6.5% to 8.5% for fiscal 2023.
---
The Executive Board is committed to drive operational excellence, portfolio adjustments to meet market demand and gradually shift the focus of innovation and R&D to sustainability and service.
---
"The separation of the energy business is a key milestone in implementing our Vision 2020+ strategic concept. We create an independent leader in the energy business with a strong brand and the most comprehensive offering in the energy sector. With this, Siemens Energy is best equipped to lead the global energy transformation in a sustainable and economically feasible way.
The new Siemens AG in turn will become a transparent and significantly de-risked company. With its core businesses Digital Industries, Smart Infrastructure and Mobility, it will play a significant role in shaping the industrial digitalization, called Industry 4.0", said Joe Kaeser, CEO of Siemens AG.
---
A relevant player for securing future sustainable energy supply

Siemens Energy will become independent at a time characterized by energy systems around the world undergoing fundamental change. The balance of fossil fuels and renewable energy sources is shifting. At the same time around 850 million people are still living without access to electricity. According to studies, global demand for electricity generation will increase by more than 50 percent by 2040 1. One of the main challenges for societies, as for companies around the world, is to meet the rising demand for energy and at the same time protect the climate – and to do so in an economically sensible way.
---
Due to the breadth of its portfolio and its leading technology, Siemens Energy is well positioned to serve the different requirements of customers and society. With 91,000 employees in more than 90 countries, Siemens Energy is a world leader along almost the entire energy value chain. An estimated one sixth of all electricity generated is based on Siemens Energy's technology, which it believes makes the company hugely relevant for assuring future sustainable energy supplies.
---
Christian Bruch, President and CEO of Siemens Energy, said:
"Siemens Energy is a mirror of today's energy world. Our comprehensive and diversified products, solutions and services enable us to meet the world's increasing energy demand while at the same time supporting efforts to reduce greenhouse gases. This puts us in an ideal position to support our customers with the energy transition."
Source: [Read more…]
---
Report by: OGP/Segun Cole , Please email us your industry related news for publication info@OilAndGasPress.com
Follow us: @OilAndGasPress on Twitter | OilAndGasPress on Facebook
---
Disclaimer
Most News articles reported on OilAndGasPress are a reflection of what is published in the media. OilAndGasPress is not in a position to verify the accuracy of daily news articles. The materials provided are for informational and educational purposes only and are not intended to provide tax, legal, or investment advice. OilAndGasPress welcomes all viewpoints. Should you wish to provide a different perspective on the above article, please email us info@OilAndGasPress.com
Information posted is accurate at the time of posting, but may be superseded by subsequent press releases