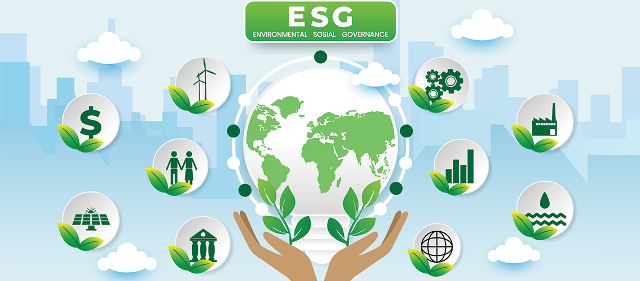 Covia Releases 2021 ESG Report
Announces formal ESG goals and progress on company-wide initiatives
INDEPENDENCE, Ohio–(BUSINESS WIRE)–Covia Holdings LLC released its eighteenth consecutive Corporate Responsibility Report today, entitled What We're Made Of, summarizing the company's global Environmental, Social and Governance (ESG) initiatives, activities and performance from the 2021 calendar year. The 2021 report was prepared in accordance with the Sustainability Accounting Standards Board (SASB) Metals and Mining Industry Standard, making 2021 the third consecutive year in which the company has reported under this standard.
The enhanced report also introduces the company's formal ESG strategic plan, Goals that Inspire: ESG 2030. Covia's 10 goals were developed in partnership with a broad and inclusive group of internal experts and external partners, and are organized around three core pillars: Environmental Stewardship, Positive Social Impact and Responsible Governance and Ethics.
In addition to launching Covia's Goals that Inspire: ESG 2030, the report also highlights key achievements from 2021, including:
Completing 33 hours of Safety and Health training per Covia Team Member
Contributing 5,790 volunteer hours and investing $1.1 million in local communities to support meaningful causes
Committing to a reduction of our environmental impact through extensive reclamation efforts and by fostering partnerships that support and protect biodiverse ecosystems
Enhancing the diversity, expertise and capabilities of the entire organization
Commenting on the 2021 report, Andrew Eich, Covia's President and CEO states "Our Goals That Inspire: ESG 2030 are designed to drive tangible and measurable progress in areas where we can make the most impact. Our entire organization, from our Board to our Executive Leadership Team to each of our Team Members, is committed to executing against these goals and we look forward to providing updates on our progress."
---
The report is available at https://www.coviacorp.com/esg
About Covia
Covia is a leading provider of diversified mineral solutions to the oil and gas, glass, ceramics, coatings, metals, foundry, polymers, construction, water filtration, sports and recreation and markets. The Company serves its Industrial customers through a broad array of high-quality products, including high-purity silica sand, nepheline syenite, feldspar, clay, kaolin, resin systems and coated materials, delivered through its comprehensive distribution network. Covia offers its Energy customers an unparalleled selection of proppant solutions, additives, and coated products to enhance well productivity and to address both surface and down-hole challenges in all well environments. Covia has built long-standing relationships with a broad customer base consisting of blue-chip customers. Underpinning these strengths is an unwavering commitment to safety and to sustainable development, further enhancing the value that Covia delivers to all its stakeholders. For more information, visit CoviaCorp.com.
Contacts
Media Relations