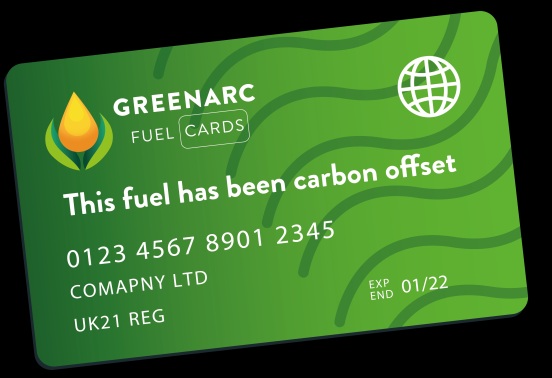 Greenarc Fuel Cards launch carbon offsetting initiative
Lancashire , UK , based Greenarc Fuel Cards have introduced a new carbon offsetting service to their thousands of nationwide business fuel card users. This initiative supports Greenarc customers and other commercial fuel users to make a positive contribution to the environment by funding several CO2e prevention and reduction projects across the world.
Carbon offsetting is the process off balancing the carbon emissions caused by an action such as using fossil fuels in vehicles by investing in carbon reduction or carbon prevention projects to an equal level. These projects can include forestry restoration schemes, hydroelectric power stations and solar and wind farms.
Formally known as Craggs Fuel Cards, Greenarc Fuel Cards have recently changed their name to highlight their new vision and align their green focus to drive sustainability forward for fossil fuel users across the UK.
Matthew Crockett, Managing Director said: "This is the next crucial step for our company and it's important to us that we are able to educate and support our customers with methods to reduce their carbon footprint and look into alternative ways in which they can power their fleet.
Owing to the Government Net-Zero target, the increased social spotlight on climate-change and the importance of legitimate green credibility for tenders and commercial contracts, it's now more important than ever that businesses look to their own organisations carbon impact. Embracing a carbon offsetting scheme like this doesn't just balance the CO2e output from an organisations fuel but also increases funding for green projects which can have a positive impact on many lives by bringing economic and social improvements to entire communities."
---
Kevin Jackson, Sales Manager comments: "We've spent the last year putting the foundations in place, researching the process, and working with verified carbon developers to ensure we can deliver and support our customers with our brand-new carbon offsetting service. From speaking to businesses and our large customer base we know that there is already a huge appetite in the market for this service and we can't wait to work with companies around the UK as a trusted partner to help them start their decarbonisation journey."
Greenarc Fuel Cards have partnered with leading carbon offset verification organisations such as Gold Standard, Verified Carbon Standard the Climate Action Reserve to ensure the projects they fund are both legitimate and available for investment and provide their customers with details on a monthly basis of the amount of carbon which has been offset and the green projects which were supported.
---
Information Source: Read More
Submitted by: Amber Wells, Marketing Executive, amber.wells@greenarcfuelcards.co.uk
ENERGY | ELECTRIC POWER | NATURAL GAS | AUTOMOTIVE | CLIMATE | RENEWABLE | WIND | TRANSITION | LPG | OIL & GAS | SOLAR | ELECTRIC VEHICLES| BIOMASS | SUSTAINABILITY | OIL PRICE |