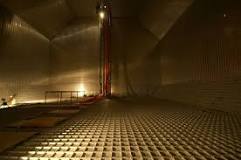 Japanese oil company buys on LNG spot market to ensure winter power supply
JERA Co., Inc. ("JERA") has, based on this winter's electricity supply-demand outlook, drawn up measures to address the heavy-load winter season (December 2021 to February 2022).
---
Last winter, factors such as a sharp increase in electricity demand caused by intermittent cold weather and a decline in LNG inventories that curbed power generation led to a tightening of electricity supply-demand. In addition, the government's supply-demand verification report indicates that, with respect to the electricity supply-demand balance for this winter, an electricity reserve margin of at least 3% is expected to be secured for all periods and areas but notes that if monitoring of actual power capacity anticipates a deterioration in the supply-demand balance then the government and relevant organizations are to cooperate in taking measures to address supply-demand.
---
In order to avoid a recurrence of last winter's fuel constraints and tightening of electricity supply-demand, JERA is taking measures to secure both "kW" (securing power capacity and conducting targeted inspections of power generation facilities) and "kWh" (supplying power to the electricity market and securing fuel).
---
Information Source: Read More
Oil and gas, press , | Energy, Climate, Renewable, Wind, Biomass, Sustainability, Oil Price, LPG, Solar