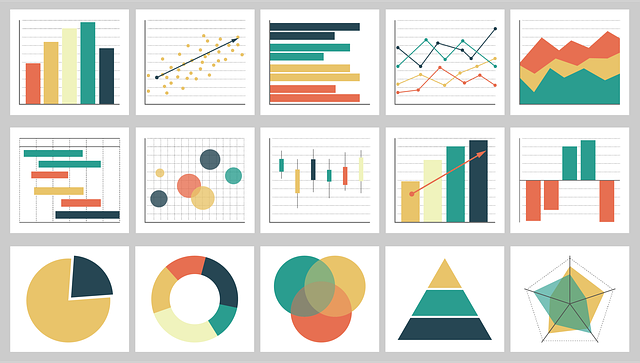 Absorption Chillers Global Market Report 2023:
Lower Operational Costs and Better Power Reliability Spur Demand for Absorption Chiller Based CHP in Data Centers – ResearchAndMarkets.com
DUBLIN–(BUSINESS WIRE)–The "Absorption Chillers: Global Strategic Business Report" report has been added to ResearchAndMarkets.com's offering.
Global Absorption Chillers Market to Reach $1.7 Billion by 2030
In the changed post COVID-19 business landscape, the global market for Absorption Chillers estimated at US$1.4 Billion in the year 2022, is projected to reach a revised size of US$1.7 Billion by 2030, growing at a CAGR of 2.6% over the analysis period 2022-2030. HVAC, one of the segments analyzed in the report, is projected to record 2.2% CAGR and reach US$1 Billion by the end of the analysis period. Taking into account the ongoing post pandemic recovery, growth in the Industrial segment is readjusted to a revised 3.1% CAGR for the next 8-year period.
The U.S. Market is Estimated at $381 Million, While China is Forecast to Grow at 5.2% CAGR
The Absorption Chillers market in the U.S. is estimated at US$381 Million in the year 2022. China, the world's second largest economy, is forecast to reach a projected market size of US$333.3 Million by the year 2030 trailing a CAGR of 5.2% over the analysis period 2022 to 2030. Among the other noteworthy geographic markets are Japan and Canada, each forecast to grow at 0.2% and 1.5% respectively over the 2022-2030 period. Within Europe, Germany is forecast to grow at approximately 0.8% CAGR.
What`s New for 2023?
Special coverage on Russia-Ukraine war; global inflation; easing of zero-Covid policy in China and its `bumpy` reopening; supply chain disruptions, global trade tensions; and risk of recession.
Global competitiveness and key competitor percentage market shares
Market presence across multiple geographies – Strong/Active/Niche/Trivial
Online interactive peer-to-peer collaborative bespoke updates
Access to digital archives and Research Platform
Complimentary updates for one year
Key Topics Covered:
I. METHODOLOGY
II. EXECUTIVE SUMMARY
1. MARKET OVERVIEW
Influencer Market Insights
World Market Trajectories
Absorption Chillers: Providing Eco-friendly and Useful Cooling through Re-use of Low Temperature Waste Energy
Recent Market Activity
The Urgent Need to Replace Compressor-Based Cooling Systems Drive Widespread Adoption
Absorption Chillers Superiority over Traditional Compression Chillers
Market Fortunes Intrinsically Tied to the Overall Chillers Market Dynamics
Global Market Outlook
Asia-Pacific Continues to Dominate the Global Market, Also Offers Significant Growth Opportunities
Continued Recovery in Global GDP & Manufacturing PMI Signals Optimistic Outlook
Despite Slowdown in Economic Growth, China Continues to Dominate Global Sales of Absorption Chillers
Impact of Covid-19 and a Looming Global Recession
2. FOCUS ON SELECT PLAYERS
3. MARKET TRENDS & DRIVERS
Focus on Achieving Energy Efficiencies Make Absorption Chillers the Perfect Candidate for CHP/Cogeneration Systems
Lower Operational Costs and Better Power Reliability Spur Demand for Absorption Chiller Based CHP in Data Centers
Growth Drivers
Growth Restraints
Steady Demand from Various End-use Applications Drive Healthy Market Growth for Absorption Chillers
Sophisticated Technologies for Absorption Chillers Improve Maintainability, Efficiency, and Flexibility
Absorption Chillers Provide a 'Green' Strategy for Various Industries
Growing Adoption of Trigeneration and Quattrogeneration Technologies Benefit Market Expansion
Lithium Bromide Absorption Chillers: Preferred Cooling Solution for Trigeneration Systems
Rise in Electricity Usage for Industrial, Commercial, and Residential Cooling Drives Demand for the Energy-Efficient Absorption Chillers
Environmental Concerns Drive Business Case for Absorption Chillers
Kyoto Protocol Implementation Augurs Well for Solar & Waste Heat Powered Chillers
Indirect Fired Absorption Chillers: The Best Bet for Environmental Cause
Favorable Government Initiatives & Regulatory Measures Lends Traction to Market Adoption
Surging Energy Consumption Propels Demand for Absorption Chillers
Focus on Reducing Energy Costs Bodes Well for Absorption Chillers
Urbanization: A Mega Trend Spurring Demand for Cooling Solutions
Industry Promotional & Marketing Efforts Benefit the Market
Demonstration Projects: A Launch Pad for Absorption Chillers
Training and Marketing Initiatives to Foster Awareness Levels
Other initiatives
Key Concerns & Challenges Hampering Market Prospects for Absorption Chillers
Stiff Competition from Popular Chiller Categories
Robust Increase in Sales of Centrifugal Chillers
Lack of Awareness
High Cost
Less Efficient in Comparison with Mechanical Chillers
Low Thermal Efficiency of Single Effect Systems
Requirement of Higher Pump Energy
Necessitates Larger Cooling Tower
Risks Due to Air Leaks
Crystallization
High Costs of Manufacturing
Other Concerns
INNOVATIONS & ADVANCEMENTS
Two-Step E/A Technology Enhance Performance of Single Effect and Double Effect Absorption Chillers
Smart Chillers: A Key Enabler of Connected Buildings
Biomass-Powered Thermochiller
Small Size Ammonia Water Absorption Chillers with Higher COP
Water-Cooled Technology Lowers Operational Costs
Triple-Effect Absorption Chillers: An Upcoming Technology
Modular Micro-Channel Chillers Provide Significant Energy Savings
Compact Absorption Chillers
4. GLOBAL MARKET PERSPECTIVE
III. MARKET ANALYSIS
IV. COMPETITION
A selection of companies mentioned in this report includes
Carrier Corporation
Century Corporation
CNIM Group
Colibri-bv
EAW Energieanlagenbau GmbH
Ebara Refrigeration Equipment & Systems Co., Ltd.
Hitachi Appliances Inc.
Johnson Controls
LG Electronics
Robur SpA
Shuangliang Eco-Energy Systems Co., Ltd.
Thermax Limited
Trane Inc.
Yazaki Energy Systems Inc.
For more information about this report visit https://www.researchandmarkets.com/r/xif8cq
About ResearchAndMarkets.com
ResearchAndMarkets.com is the world's leading source for international market research reports and market data. We provide you with the latest data on international and regional markets, key industries, the top companies, new products and the latest trends.
Contacts
ResearchAndMarkets.com

Laura Wood, Senior Press Manager

press@researchandmarkets.com
For E.S.T Office Hours Call 1-917-300-0470

For U.S./ CAN Toll Free Call 1-800-526-8630

For GMT Office Hours Call +353-1-416-8900