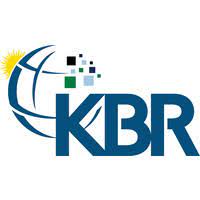 KBR Vaault® Commercial Cloud and Mission Service Platform Prioritized for FedRAMP Authorization
London, 15 September, 2023, (Oilandgaspress) –KBR announced today that its commercial cloud and mission service platform, KBR Vaault®, has been prioritized for the Federal Risk and Authorization Management Program (FedRAMP®) Joint Authorization Board (JAB) authorization process.
KBR's integrated technology solution is one of only six products currently prioritized for JAB authorization as a part of FedRAMP, a joint U.S. government effort to provide thoroughly reviewed, cost-effective and risk-based cloud services.
KBR built the platform from the ground up to support U.S. federal government agencies and announced its listing on the FedRAMP marketplace last year. KBR Vaault® supports a variety of domain-specific solutions, including public safety, health and human performance, mission operations, asset management and the Internet of Things (IoT). The secure, cloud-based platform provides customers with an integrated system that allows for rapid deployment and custom configuration while remaining compliant with federal cybersecurity guidelines at the highest level.
"Cloud security is key to a growing number of customer missions, and going through JAB's rigorous authorization process supports our readiness to meet our customers' needs," said Byron Bright, President of KBR Government Solutions U.S. "We value this prioritization by FedRAMP because it will help us deliver this critical capability to even more customers."
---
Information Source: Read More
Energy Monitors , Electric Power , Natural Gas , Oil , Climate , Renewable , Wind , Transition , LPG , Solar , Electric , Biomass , Sustainability , Oil Price , Electric Vehicles, Crude Oil Markets, Crude Oil, Supply Analytics,