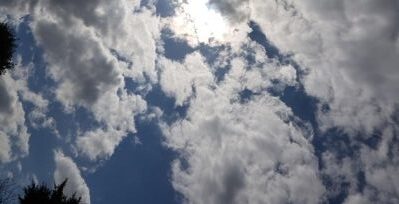 KBR Wins $51.2M NOAA Contract
KBR (NYSE: KBR) won a new $51.2 million contract from the National Oceanic and Atmospheric Administration (NOAA) to deploy, develop and operate the agency's Space Weather Follow-On (SWFO) Antenna Network. KBR's work will contribute to accurate forecasts of space weather, protecting lives and livelihood around the planet.
---
Under this contract, KBR will build and maintain an antenna network that sends and receives continuous mission data from the SWFO-Lagrange 1 (SWFO-L1) observatory and its ground segment. KBR's network will perform telemetry, command and ranging services for the observatory's operations. SWFO-L1 is a future spacecraft mission planned to monitor signs of solar storms, which may pose harm to Earth's telecommunication network. It will be placed at the first Sun-Earth Lagrange point (L1) in late 2024 to provide critical images and data to the National Weather Service's Space Weather Prediction Center for alerts and forecasting.
---
Space weather impacts many aspects of everyday life, from where airplanes can safely fly, to how accurately a farmer plows his field. Without timely and accurate watches and warnings, space weather events can disrupt virtually every major public infrastructure system, including transportation systems, power grids, and the Global Positioning System.
---
"Accurate space weather data helps protect national security and our economic well-being. This new contract with NOAA aligns with our sustainability principles and gives us another opportunity to use our scientific and technological expertise to build a better world," said Byron Bright, KBR Global Government Solutions President.
---
The cost-plus-fixed-fee, five-year contract has a total value of $51.2 million if all options are exercised. KBR will perform the work at its facilities in Fulton, Maryland as well as the NOAA Satellite Operations Facility in Suitland, Maryland and NOAA facilities in Wallops, Virginia, and Fairmont, West Virginia.
---
Information Source: Read Full Release ..–>
---