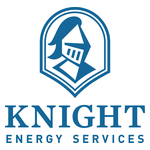 Knight Energy Services Acquires Platinum Pipe Rentals
HOUSTON–(BUSINESS WIRE)–Knight Energy Services ("Knight"), a portfolio company of Voyager Interests ("Voyager"), today announced its acquisition of Platinum Pipe Rentals ("Platinum"). Platinum, headquartered in Odessa, Texas, is a leading drill pipe and tubing rental operation focused on the Permian Basin and the Eagle Ford Shale. Financial terms of the transaction were not disclosed.
"The Platinum team and I are thrilled to be partnering with Knight. The combination of our people, assets, footprint and business lines will enable us to deliver a stronger service proposition to our customers," said Mickey Padilla, President and founder of Platinum. "We are excited to be a part of a company with a broader product line and national presence."
Dwight Gross, Chief Executive Officer and President of Knight said, "Today is an extremely exciting day for Knight. Combined with Platinum, we believe Knight has the largest fleet of rental drill pipe and tubing in the nation, in addition to an expansive fleet of drilling jars, BOPs, tubular handling equipment and other downhole rental tools. We have operations in every key basin and as a result of Platinum's presence in the Permian, we are now a real force in the most active oil and gas region in the country. I have admired what Mickey and his group have built for years and am excited we are now on the same team. Mickey will be a part of the senior executive staff and will be a fellow shareholder and Board member of Knight. We are thrilled to have him, and also welcome the entirety of his best-in-class team to the Knight family."
The combined business will have 18 locations across the country, with a fleet of more than 200,000 pieces of rental tools and equipment, including more than 7 million feet of drill pipe and tubing. Knight will remain headquartered in Houston, and Permian operations will be consolidated into Platinum's world-class facility in Odessa.
---
ABOUT PLATINUM
Headquartered in Odessa, Texas with a facility in Devine, Texas, Platinum is a leading provider of premium drill pipe and tubing rental services in west Texas. Learn more online at www.platinumpiperentals.com.
ABOUT KNIGHT
Headquartered in Houston, Texas and with 16 locations across the U.S., Knight specializes in serving the upstream oil and gas industry by providing a range of rental products for drilling, completion, production and decommissioning applications, including drill pipe, tubing, tubular handling equipment, pressure control equipment and drilling jars. Learn more online at www.ke.services.
ABOUT VOYAGER
Voyager Interests, based in Houston, Texas, is a specialized private equity firm that is committed to investment in middle market energy service and equipment companies. Voyager has consummated five oilfield service investments in the past two years. The firm is actively seeking new platform investments with enterprise values up to $300 million, and also plans to invest in add-on acquisitions for existing portfolio companies. Learn more online at www.voyagerinterests.com.
Contacts
For Knight:
Dwight Gross
dwight.gross@ke.services
(713) 408-2977
For Platinum:
Mickey Padilla
mpadilla@platinumpiperentals.com
(432) 556-4236
For Voyager:
McCray Fletcher
mccray@voyagerinterests.com
(713) 357-9703