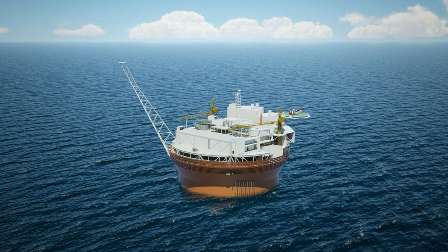 Lundin Acquires working interest in Wisting development for USD320m
Lundin Energy AB announced that its wholly-owned subsidiary, Lundin Energy Norway AS (together Lundin Energy or the Company), has entered into an agreement with OMV (Norge) AS (OMV) to acquire their entire 25 percent working interest in the Wisting development in the southern Barents Sea, for USD 320 million. The acquisition takes Lundin Energy's working interest to 35 percent in the 500 million barrel oil (MMbo) development.
---
Highlights
Transaction increases Lundin Energy's working interest in the Wisting development from 10 percent to 35 percent
Strengthens Lundin Energy's position in a core area with significant remaining prospectivity and meaningfully contributes to the Company's long-term production outlook
Adds net 130 million barrels of oil equivalent (MMboe) fully appraised contingent resources at an acquisition price of approximately 2.5 USD/boe
Targeting to submit a Plan for Development and Operation (PDO) by end of 2022 to qualify for the temporary Norwegian tax incentives
Wisting's development concept is in line with Lundin Energy's decarbonisation strategy with a power from shore solution being matured
Addition of Wisting resources alone delivers total resource replacement ratio for the Company of approximately 190 percent in 2021
---
The acquisition of an additional 25 percent working interest in the Wisting oil development solidifies the Company's position in the Wisting area, which will become a core production area for Lundin Energy. In addition to the 35 percent stake in Wisting, Lundin Energy also holds surrounding acreage which is estimated to hold gross unrisked prospective resources of a further 500 MMbo. Wisting will be one of the largest development projects in Norway over the next few years, becoming the next Barents Sea production hub. Concept selection is anticipated shortly and the submission of the PDO is targeted by end 2022, in order to qualify for the temporary tax incentives established by the Norwegian Government in June 2020.
---
Information Source: Read More
Oil and gas, press , | Energy, Climate, Renewable, Wind, Biomass, Sustainability, Oil Price, LPG, Solar