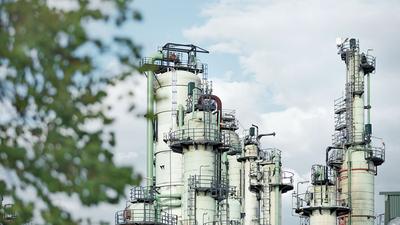 Neste aims to demonstrate production of green hydrogen at Rotterdam refinery
Neste is entering into execution phase with its partners in the MultiPLHY consortium. The MultiPLHY project aims at installing, integrating and operating the world's first high-temperature electrolyzer system in multi-megawatt-scale (~2.4 MW) at Neste's renewable products refinery in Rotterdam to demonstrate production of green hydrogen for the refinery's processes. The technology of the high-temperature electrolyzer is provided by Sunfire.
---
The MultiPLHY project started in early 2020 and since then the conceptual design has been completed while detailed engineering is being finalized. In the next phase, Neste will proceed with the construction works. In addition to Neste and Sunfire, the MultiPLHY consortium partners include CEA, a French public research organization; Paul Wurth, an engineering company and technology provider; ENGIE, a global reference in low-carbon energy and services.
---
Information Source: Read More
Oil and gas, press , | Energy, Climate, Renewable, Wind, Biomass, Sustainability, Oil Price, LPG, Solar