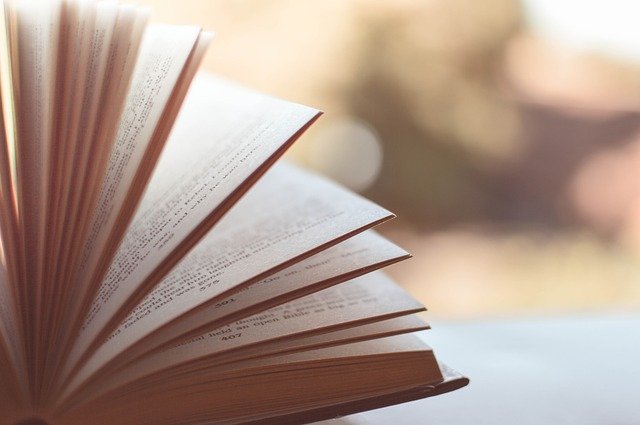 CTC Global Announces Publication of New Report by Grid Strategies LLC
IRVINE, Calif.–(BUSINESS WIRE)–#ACCCconductor–Today, CTC Global joins Grid Strategies LLC in announcing the release of its latest report, "Advanced Conductors on Existing Transmission Corridors to Accelerate Low Cost Decarbonization." The report, prepared at the request of CTC Global and cosponsored by 5 other companies in the industry, highlights for policy makers, regulators, utilities and other key stakeholders the significant opportunities that reconductoring with Advanced Conductors such as ACCC® Conductor offer.
"Reconductoring on existing transmission structures with Advanced Conductors is the fastest, lowest-cost way to add substantial capacity to the electric grid. More grid capacity enables more renewable energy to be connected and this accelerates grid decarbonization. This proven solution represents 'low hanging fruit' that needs to be enjoyed by many more utilities and their customers," stated J.D. Sitton, Chief Executive Officer of CTC Global Corporation.
Jay Caspery, Vice President, Grid Strategies continued, "Electrification and decarbonization plans will require hundreds of thousands of megawatts of new renewable generation resources and the transmission corridors to deliver this energy to consumers. States must be very strategic with their existing rights of way to meet accelerated timelines at least cost. Reconductoring with Advanced Conductors enables a very valuable increase in capacity on a relatively short timescale and with accompanying safety and reliability improvements. Advanced Conductors should absolutely be considered whenever states are looking to increase transmission capacity, and especially for reconductoring."
The Grid Strategies Report describes the magnitude of the decarbonization challenge and clearly describes how reconductoring with Advanced Conductors can be used as an essential and powerful tool to reach these goals.
---
The report provides a number of specific recommendations that address institutional and regulatory barriers preventing faster adoption of reconductoring as a decarbonization strategy. To remove some of these barriers the report suggests specific actions that should expeditiously be taken by FERC, DOE, Transmission Planners, and State Regulators. These recommendations include: Expansion of planning scenarios to consider the possibility of additional new renewable generation assets; The establishment of transmission conductor efficiency standards; Considering Advanced Conductors a priority for select Power Marketing Administration (PMA) projects and for other projects which DOE supports via grants, loans, or other financing mechanisms; and, shifting project evaluations by utilities and regulatory authorities from "least cost" to "maximum net benefits" when reviewing project options.
---
The report identifies that over 200,000 miles of transmission lines will need to be replaced over the next ten (10) years. If only 25% of these lines were reconductored with high-efficiency Advanced Conductors, then at least 270 Gigawatts (GW) of zero-carbon generating capacity could be interconnected during that period just from the increased grid capacity enabled by the reconductoring. The report estimates that this increase in renewable capacity over that decade would reduce power sector CO2 emissions by approximately 2.4 billion metric tons – equivalent to immediately retiring 22 large base-loaded coal-fired power plants. The energy savings from the added transmission capacity would also save consumers at least $140 billion.
The report is available directly from Grid Strategies website: www.gridstrategiesllc.com or directly at: Link to the Report
---
About CTC Global:
CTC Global is the privately held power grid solutions company whose flagship product, ACCC® Conductor is the leading high performance, high voltage power line solution used by utility companies around the world to expand access to and to debottleneck their grids. ACCC® Conductors have been selected for over 1,000 projects by more than 250 utilities in 60 countries and are credited with eliminating and avoiding over 15 million metric tons of line-loss related CO2 emissions. CTC Global is headquartered in Irvine, California. Visit www.ctcglobal.com
About Grid Strategies:
Grid Strategies LLC is a power sector consulting firm helping clients understand the opportunities and barriers to integrating clean energy into the electric grid. Drawing on extensive experience in transmission and wholesale markets, Grid Strategies analyzes and helps advance grid integration solutions. Based in the Washington DC area, the firm is actively engaged with the Federal Energy Regulatory Commission (FERC), Department of Energy, state Public Utility Commissions, Regional Transmission Organizations, the North American Electric Reliability Corporation (NERC), Congressional committees, the administration, and various stakeholders. Visit www.gridstrategiesllc.com
Contacts
CTC Global

Tyler Dalton

+1 (949) 428-8500

tdalton@ctcglobal.com
Grid Strategies

Rob Gramlich

+1 (202) 821-6943

rgramlich@gridstrategiesllc.com