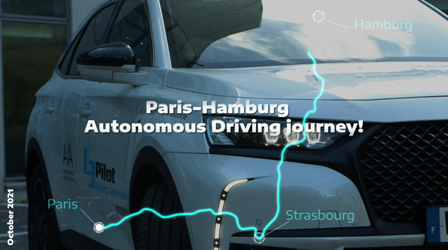 Stellantis Shares Results of L3Pilot Automated Driving Project
During the four-year project, which involved a global ecosystem of 34 partners including suppliers, research institutes, road authorities and other OEMs, Stellantis' Research and Advanced Technologies teams led the driving test operations. A fleet of sixteen Stellantis prototypes was deployed in different scenarios and driving situations and exposed to variable conditions across several European countries to collect data, detect scenarios and evaluate all aspects of the road tests, to answer key questions bringing these systems to the market.
---
Building on the results of the L3Pilot, Stellantis will continue to contribute to the large-scale effort with the next European Union co-funded project, Hi-Drive. Over the next four years (2021-2025), Hi-Drive will address a number of key challenges toward the deployment of greater levels of automated driving.
"Stellantis' participation in the L3Pilot project and its leading role in the piloting phase clearly demonstrate our commitment to the development of autonomous driving technologies," said Harald Wester, Chief Engineering Officer at Stellantis.
---
Information Source: Read More
Oilandgaspress.com | Energy, Climate, Renewable, Wind, Biomass, Sustainability, Oil Price, LPG, Solar