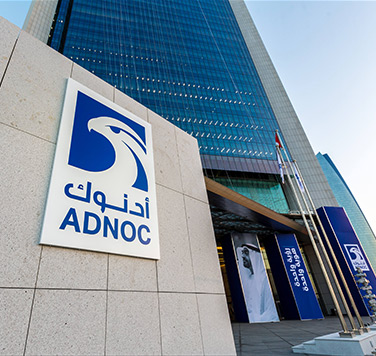 ADNOC and bp to design phase of low-carbon hydrogen H2Teesside project
ADNOC and bp advanced to the design phase (pre-FEED) of the H2Teesside low-carbon hydrogen project, while Masdar and bp signed a Memorandum of Understanding (MOU) to explore potential collaboration on the HyGreen Teesside green hydrogen project in the UK's Teesside industrial cluster which will be powered by offshore wind.
In the UAE, ADNOC and bp moved to conduct a joint feasibility study for a low-carbon hydrogen project in Abu Dhabi. ADNOC, bp and Masdar also agreed to explore production of Sustainable Aviation Fuels in the UAE using solar-to-green hydrogen and municipal waste gasification, leveraging the capabilities of the UAE's Tadweer (Abu Dhabi Waste Management Centre) and Etihad Airways.
The companies' successful progress in developing their new energy partnership builds upon the strategic framework agreements signed during the September 2021 visit to the UK by His Highness Sheikh Mohammed bin Zayed Al Nahyan, President of the United Arab Emirates (UAE).
His Highness Sheikh Khaled bin Mohamed bin Zayed Al Nahyan, member of the Abu Dhabi Executive Council, Chairman of the Abu Dhabi Executive Office, and Chairman of the Executive Committee of the Board of Directors of Abu Dhabi National Oil Company (ADNOC), witnessed the signing of a partnership between Abu Dhabi National Oil Company (ADNOC), bp and Masdar to progress their strategic new energy partnership through the development of clean hydrogen and technology hubs, maximizing opportunities of the energy transition.
---
Information Source: Read More–>
ENERGY | ELECTRIC POWER | NATURAL GAS | OIL | CLIMATE | RENEWABLE | WIND | TRANSITION | LPG | OIL & GAS | SOLAR | ELECTRIC | BIOMASS | SUSTAINABILITY | OIL PRICE |