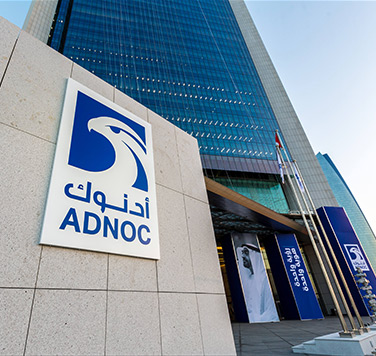 ADNOC Drilling Q1 2022 Net Income Exceeds Market Expectations
ADNOC Drilling reported significant revenue growth for the period, increasing to $601 million, up 14.9% on the same period last year. Year-on-year revenue growth was delivered across all business segments with the Company firmly on track to deliver on its ambitious plans. The Company's revenue increased due to new rigs joining the fleet, with the owned rig fleet reaching 104 as new Helmerich & Payne FlexRigs commenced operations. The first quarter also saw continued growth in the Oilfield Services (OFS) business, with healthy market share.
EBITDA in Q1 2022 increased to a robust $280 million, a margin of 46.6%, as the company also continued to make solid progress in delivering cost efficiencies. Net profit for the first quarter increased substantially, by 59.1% year-on-year to $175 million.
Strong Growth Across Business Segments
Onshore: Revenue for Q1 2022 of $319 million, up 14.3% over Q1 2021, driven by the commencement of operations of two new land rigs, AD180 and AD181
Offshore – Jackup: Revenue for Q1 2022 of $144 million, up 4.3% over Q1 2021, due to the start up of the new Jackup rig Al Reem and higher operating days due to lower major maintenance days from changes made in the maintenance schedule.
Offshore – Island: Revenue for Q1 2022 of $50 million, up 38.9% over Q1 2021 due to standby arrangements for the four Island rigs accounted for in Q2 2021.
Oilfield Services (OFS): Revenue for Q1 2022 of $88 million, up 25.7% over Q1 2021, with strong growth in hydraulic fracturing activity, e-logging, wireline and tubular running services along with growth in brine, blending and liquid mudplant. The company's market share of Integrated Drilling Services stood at 45% at 31 March 2022.
For the three month period, ADNOC Drilling reported a strong fleet utilization rate of 96%, with a total of 145 wells drilled year-to-date, totaling 0.95 million feet.
---
Information Source: Read More–>
Energy, Climate, Renewable, Wind, Biomass, Sustainability, Oil Price, LPG, Solar, Commodity, Coal, Electric Power, Energy Transition, LNG, Natural Gas, Oil,