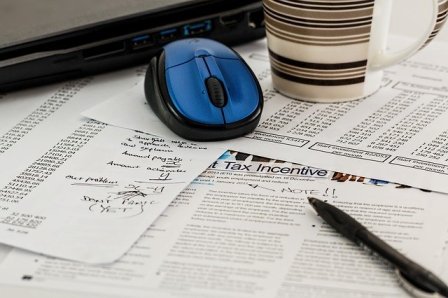 Baker Hughes Posts Revenue of $5.1b for 2nd Qtr. 2021
Orders of $5.1 billion for the quarter, up 12% sequentially and up 4% year-over-year.
Revenue of $5.1 billion for the quarter, up 8% sequentially and up 9% year-over-year.
GAAP operating income of $194 million for the quarter, up 18% sequentially and favorable year-over-year.
Adjusted operating income (a non-GAAP measure) of $333 million for the quarter was up 23% sequentially and favorable year-over-year.
Adjusted EBITDA* (a non-GAAP measure) of $611 million for the quarter was up 9% sequentially and up 38% year-over-year.
GAAP loss per share of $(0.08) for the quarter which included $0.18 per share of adjusting items. Adjusted earnings per share (a non-GAAP measure) was $0.10.
Cash flows generated from operating activities were $506 million for the quarter. Free cash flow (a non-GAAP measure) for the quarter was $385 million.

---
Quarter Highlights
Supporting our Customers
The OFS segment executed an innovative Integrated Well Services tripartite agreement with bp and Odfjell Drilling to work together and transform platform drilling and completions activity in the North Sea's Clair Field, the largest oil field in Western Europe. The five-year agreement will aim to improve production across the Field and will use Integrated Operations Level Three (IO3), the most progressive and technologically-advanced model for shaping offshore work and onshore support.
---
OFS continued to secure contracts for its differentiated portfolio of electrical submersible pump systems (ESPs) in multiple regions. In the Middle East, OFS secured a contract with an oil and gas operator to install over 500 ESPs across onshore operations, enhancing the customer's capabilities to increase production and provide reliable energy. In Latin America, OFS secured an eight-year sole provider rental contract with a customer in Ecuador for ESPs, horizontal pumping systems, variable speed drives, and ProductionLink digital solutions, ensuring reliable and efficient operations.
---
OFS also increased its leadership position in Latin America, securing a large offshore Integrated Drilling Services contract with Petrobras in Brazil. The contract will aim to increase integration, expand remote services, and promote drilling efficiency.
---
The OFE segment secured multiple significant contracts with Petrobras in the second quarter and continued to gain traction with its Subsea Connect portfolio of technologies. OFE signed a frame agreement for two flexible pipe contracts across five of Petrobras' offshore fields, totaling more than 300 kilometers of pipe to ensure reliable connections and optimal flow under high pressures, extreme temperatures and corrosive conditions.
---
OFE was also awarded a subsea oilfield equipment contract from Petrobras as part of the Marlim and Voador field revitalization plan in the Campos Basin, including production and injection manifolds, control modules, subsea connection systems and associated services.
The TPS segment maintained its LNG leadership with several new equipment contracts in multiple regions, including the supply of main refrigerant and power generation technology for Nigeria LNG's Train 7 project and aeroderivative gas turbine and compression technology for New Fortress Energy's first "Fast LNG" modular offshore liquefaction project.
---
TPS secured a key contract for an ethylene cracker facility in India, displacing a competitor and providing compressor trains based on high efficiency steam turbine and centrifugal compression technologies. TPS also secured a key industrial win for its NovaLT12 technology for a combined heat and power application which will power a factory in the Kingdom of Saudi Arabia. TPS grew its year-over-year upgrades volume with multiple awards to support customer decarbonization efforts. The DS segment continued to secure important contracts to advance customers' energy transition goals, helping to reduce methane and carbon emissions as well as improve efficiencies. DS saw a number of awards in its flare.IQ advanced flare gas monitoring and optimization system, with contracts secured in the Middle East, China, North America and Europe.
---
DS secured a flare.IQ contract with bp, marking the first time flare.IQ will be used in the upstream oil and gas sector and continuing the two companies' partnership to measure and reduce bp's emissions from flaring at its global flaring operations. flare.IQ will be embedded into bp's existing System 1 condition monitoring software from Bently Nevada, requiring no additional hardware for the customer.
---
DS continued to expand its industrial asset management wins across multiple end-markets. Bently Nevada secured a contract with a large corrugated paper manufacturing company for its condition monitoring and protection solutions, including wireless sensors, remote monitoring and diagnostics services to optimize production and reduce maintenance costs. The recently acquired ARMS Reliability business in Bently Nevada also grew its industrial asset management orders, including a subscription for its OnePM software to be deployed by a global chemicals customer with initial roll-out in China and Chile.
---
Information Source: Read Full Release ..–>