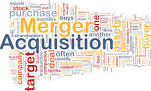 bp completes acquisition of BP Midstream Partners LP
bp p.l.c. and its affiliates ("bp") and BP Midstream Partners LP ("BPMP") today announced that a bp U.S. affiliate has completed the previously announced acquisition of all outstanding common units of BPMP not already owned directly or indirectly by bp or its affiliates, which has resulted in BPMP becoming a wholly-owned subsidiary of bp.
Effective with the opening of markets today, BPMP's common units will no longer be listed on the New York Stock Exchange (NYSE), and it will cease to be a publicly traded company.
---
Information Source: Read More
Oil and gas, press , | Energy, Climate, Renewable, Wind, Biomass, Sustainability, Oil Price, LPG, Solar, Electric,