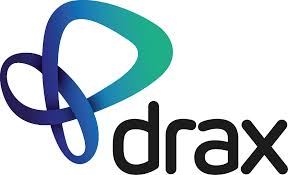 British Steel in new partnership to support Drax's carbon capture project
enewable energy company Drax has signed an agreement with British Steel to explore opportunities for its steel to be used to build the world's largest multi-billion-pound carbon capture project at its power station in the UK.
The signing of a Memorandum of Understanding (MoU) brings together two major British industries to support the development of bioenergy with carbon capture and storage (BECCS), a technology which could kickstart a whole new sector of the economy and create opportunities for the UK to lead the world in a vital technology required to address global warming.
Through the partnership, Drax and British Steel aim to support efforts to meet the UK's climate targets and level up the North, whilst supporting skills within the steel sector.
BECCS is a critical technology needed to combat global warming because it permanently removes carbon dioxide from the atmosphere whilst also generating reliable, renewable electricity. Drax is ready to invest around £2bn in its plans to build BECCS in the UK. Work could get underway as soon as 2024, with the energy company planning to source up to 80% of the materials and services it needs for the project from British businesses.
Around 13,000 tonnes of steel will be required for the major infrastructure project, including beams produced at British Steel's Scunthorpe and Teesside steel works.
---
Information Source: Read More
ENERGY | ELECTRIC POWER | NATURAL GAS | AUTOMOTIVE | CLIMATE | RENEWABLE | WIND | TRANSITION | LPG | OIL & GAS | SOLAR | ELECTRIC VEHICLES| BIOMASS | SUSTAINABILITY | OIL PRICE |COMMODITIES | ELECTRIC POWER | NUCLEAR | LNG | REFINED PRODUCTS | SHIPPING|