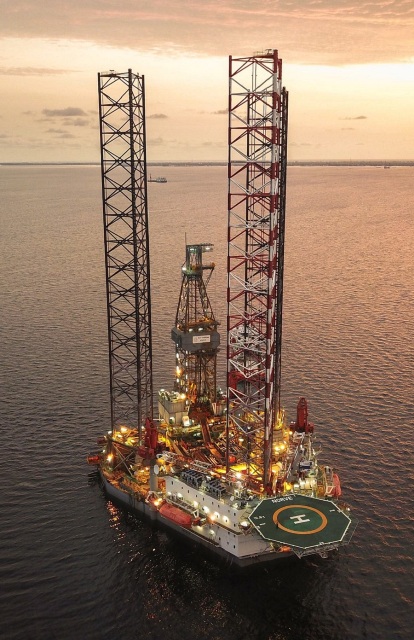 BW Energy Fourth quarter and full-year results 2021
EBITDA for the fourth quarter of 2021 was USD 102.3 million (USD 97.1 million in Q3 2021). Fourth quarter EBITDA was impacted by a few one-offs, namely USD 7.5 million returned for previous premiums from The Norwegian Shipowners' Mutual War Risks Insurance Association (DNK), as well as USD 5 million net positive one offs due to adjustments of provisions by year end.
EBIT for the fourth quarter was negative USD 50.9 million (positive USD 28.3 million in Q3 2021) after impairment of USD 86.3 million on the FPSO fleet. Impairment charges were recognised on BW Athena, Espoir Ivoirien, Sendje Berge, Joko Tole, Petróleo Nautipa and Umuroa. The Company also reversed a previous impairment of USD 4.2 million related to the sale of Cidade de São Vicente in the fourth quarter. The impairment reflects reduced expectation of longer term extensions to current contracts for the listed vessels that are still in operation, as well as limited potential for future redeployment of the abovementioned FPSOs that are in lay-up.
Share of profit of equity-accounted investees was USD 23.7 million compared to a loss of USD 3.8 million the third quarter and include BW Offshore's share of net result from the ownership in BW Energy. In October 2021, BW Offshore sold 20 million shares in BW Energy for USD 65.7 million in gross proceeds. This transaction resulted in a gain of USD 14.9 million.
---
Information Source: Read More
Dividend information
Reference is made to the Q4 2021 Presentation released 28 February 2022.
BW Offshore Limited provides the following key information relating to its cash dividend for Q4 2021.
Dividend amount: USD 0.035 per share
Declared currency: USD
Date of approval: 27 February 2022
Last day inclusive: 7 March 2022
Ex-date: 8 March 2022
Record date: 9 March 2022
Dividend payment date to shareholders: 17 March 2022