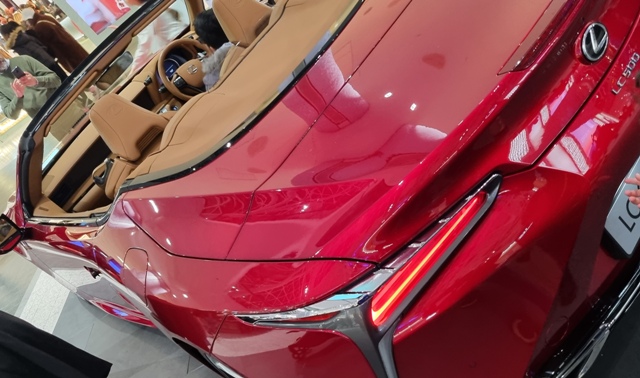 Energy News | January 29th, WTI Crude stood at $79.68/bl
Shell is set to unveil record profits of more than £30 billion
The corporate giant is expected to say this week that annual profit more than doubled as the war in Ukraine restricted supplies from Russia, sending the price of gas and electricity rocketing. Shell says it expects to pay windfall taxes in the UK and European Union of around £1.6billion Read More
---
More than 1,700 income-eligible customers in Volusia County's Orange City neighborhood will soon receive a jolt of positive energy from Duke Energy. Starting in February and lasting through April, the company will begin installing energy-efficient upgrades in homes.
Through its innovative Neighborhood Energy Saver program, the company will give qualified customers a complimentary energy makeover for their house or apartment.
The program can help customers in single-family homes save up to $315 a year in energy costs and customers living in apartments up to $150 a year.
"Helping customers better understand and manage their energy use is extremely important right now as many households continue to be financially overwhelmed by higher living expenses, including higher energy bills," said Melissa Seixas, Duke Energy Florida state president. "Our Neighborhood Energy Saver program is an opportunity to provide customers with the energy-efficient upgrades and information necessary to reduce their energy use, save money and make long-lasting changes."
Duke Energy Florida will assess each home to determine if it qualifies for free attic insulation, duct sealing and AC maintenance. Customers receive up to 17 energy-saving improvements at no cost Read More
---
Steve Hill, Executive Vice President Energy Marketing and Cederic Cremers, Executive Vice President LNG of Shell plc will host the LNG outlook 2023 live presentation on February 16, 2023. Read More
---
Oil and Gas Blends
Units
Oil Price $
change
Crude Oil (WTI)
USD/bbl
$79.68
Down
Crude Oil (Brent)
USD/bbl
$86.66
Down
Bonny Light
USD/bbl
$86.67
Down
Saharan Blend
USD/bbl
$86.74
Down
Natural Gas
USD/MMBtu
$2.84
Down
OPEC basket 25/01/23
USD/bbl
$84.59
—
At press time 29 January 2023
---
U.S. Rig Count is unchanged from last week at 771 with oil rigs down 4 to 609, gas rigs up 4 to 160 and miscellaneous rigs unchanged at 2.
Canada Rig Count is up 6 from last week to 247, with oil rigs up 4 to 157, gas rigs up 2 to 90.
---
The Gas Exporting Countries Forum (GECF)today launched the latest edition of its annual Global Gas Outlook 2050 (Outlook), in the presence of the 2023 President of the GECF, HE Gabriel M. Obiang Lima, Minister of Mines and Hydrocarbons, Republic of Equatorial Guinea.
The key findings show that by 2050:
• Global GDP will more than double, from US$ 95 trillion todayto US$ 210 trillion in real term
• Population growth will see 1.8 billion additional people in 2050 with most of this rise taking place in Africa and the Asia Pacific
• Energy demand is expected to rise by 22% by 2050
• Natural gas' share in the energy mix will go from 23% today to 26% in 2050
• Natural gas supply will increase by 36%
• Natural gas trade will expand by more than a third, led by LNG, which will overtake pipeline trade by 2026
• Upstream investment required over the forecast period is a hefty US$9.7 trillion Read More
---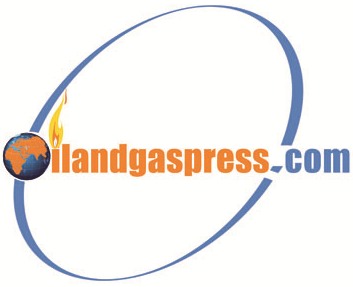 OilandGasPress Energy Newsbites and Analysis Roundup | Compiled by: OGP Staff, Segun Cole @oilandgaspress.
Disclaimer: News articles reported on OilAndGasPress are a reflection of what is published in the media. OilAndGasPress is not in a position to verify the accuracy of daily news articles. The materials provided are for informational and educational purposes only and are not intended to provide tax, legal, or investment advice.
Information posted is accurate at the time of posting, but may be superseded by subsequent press releases
Please email us your industry related news for publication info@OilAndGasPress.com
Follow us: @OilAndGasPress on Twitter |
Oil and gas press covers, Energy Monitor, Climate, Renewable, Wind, Biomass, Sustainability, Oil Price, LPG, Solar, Marine, Aviation, Fuel, Hydrogen, Electric ,EV, Gas,