Energy top stories to 04/08/22. OPEC daily basket price stood at $104.17/bl, 03 August 2022
Oil prices edged lower Thursday
---
Ofgem has issued energy supplier TruEnergy Ltd with a Provisional Order compelling it to take action to ensure that its direct debit policy and processes are fit for purpose, and to ensure that customer direct debits are set at the right level.
This follows a robust review conducted by Ofgem into the way all suppliers set their direct debits which highlighted significant concerns with TruEnergy Ltd.
TruEnergy Ltd is a domestic and non-domestic supplier, serving approximately 7,500 customers across the UK.
TruEnergy Ltd is now required to:
Commission an independent audit to assess whether its direct debit policies and processes are compliant with its regulatory requirements.
Review the direct debit level of all customers who use this payment method and make any adjustments as appropriate.
TruEnergy Ltd is required to complete these actions, and we expect them to continue to engage with Ofgem in a constructive manner during the process. More
---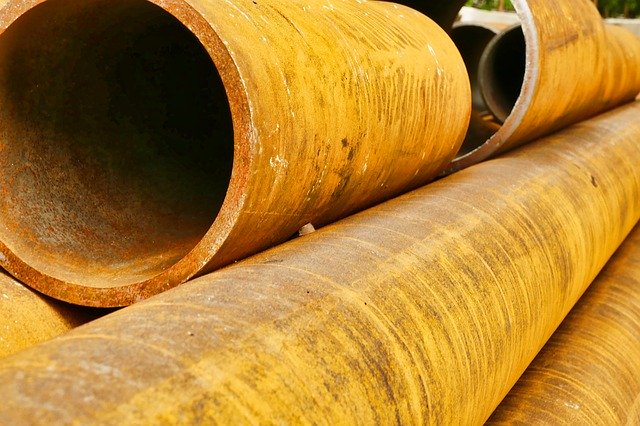 Armed police were called to Chertsey on Monday (August 1) after protesters campaigning against an oil pipeline project occupied a series of tunnels. Members of the group calling themselves the Fast Action Response Team occupied the tunnels, which led to Surrey Police sending an armed unit out as they were nearest to the scene. Read More
---
The impact of the new EU taxonomy – the system that classifies which investments are sustainable – is likely to support the growth of nuclear power in some countries but bringing new gas online within the defined emissions limit of 270g CO2e/kWh limit may be unrealistic, according to Rystad Energy research.
The challenge for gas is twofold: abatement technologies are not yet market-ready at scale and their costs, once implemented are likely to boost prices further. The resulting spike in production costs suggests that even existing gas power plants could become economically unviable, according to our research. Hydrogen blending and carbon capture and storage (CCS) are the primary options for gas emissions reductions with the latter unlikely to be a viable option before the mid-2030s. Rystad Energy's research also shows a 800,000 tonnes potential gap in hydrogen production targets between REPowerEU, an earlier initiative aimed at increasing energy security, and what is implicit in the taxonomy. This discrepancy mightmake hydrogen blending for power generation a challenge.
For natural gas, the EU taxonomy sets out strict guidelines for any new power plant, clarifying that projects should replace an existing solid or liquid fossil fuel power plant, without exceeding the preexisting capacity by more than 15%. In practice, this means that if a gas power plant would take a minimum of four years to build, the earliest replacement of a coal power plant in the EU would be in 2026. Rystad Energy expects 44.6 gigawatts (GW) of coal capacity to shut down in the region between 2026 and 2031 – which could be replaced by a maximum of 51.3 GW of new gas power capacity. Read More–>
---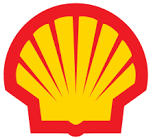 A total of 184 beneficiaries of the NNPC/Shell Cradle-to-Career scholarship for secondary school students have been migrated to the SPDC JV university scholarship programme in the last five years, Shell's Head of Corporate Relations for Nigeria, Igo Weli, has said, adding that the beneficiaries are all from the company's areas of operations in the Niger Delta.
"These beneficiaries are among the 708 youths from the Niger Delta who have benefited from the Cradle-to-Career (C2C) scholarship since inception in 2010," Weli said at the recent graduation of another set of 60 C2C scholars from four of the partner private secondary schools in Rivers State, where he was represented by the company's Social Performance and Social Investment Manager, Mr. Emmanuel Anyim.
The Cradle-to-Career scholarship provides full scholarship to each student covering tuition, accommodation, books, clothes, toiletries, medical insurance and visiting care for the six years of secondary school and is targeted at brilliant children from Niger Delta with less-privileged background.
Weli, who spoke at the graduation ceremonies at Bloombreed High School, described the C2C scholarship as a flagship intervention programme by SPDC and its joint venture partners to bridge the socio-economic gap in education among youths in the Niger Delta. The other partner schools are Arch-Deacon Brown Educational Centre, Jephthah Comprehensive College, and Brookstone Secondary School. Read More
---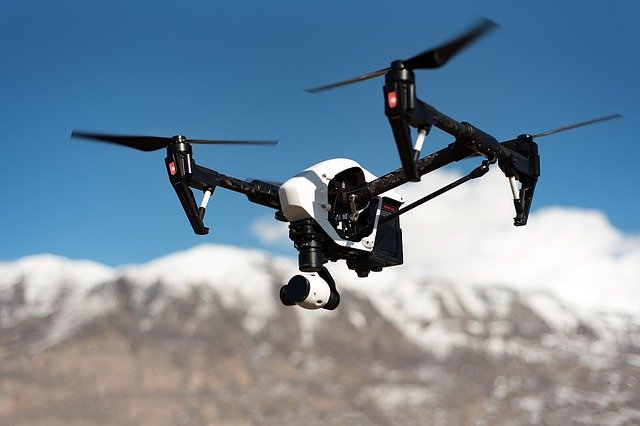 Shell Petroleum Development Company of Nigeria Limited (SPDC) will shortly start monitoring its pipelines and wellheads in the Niger Delta region of Nigeria through drones, according to a local media report.
The oil major has decided to acquire drones due to frequent attacks on its pipelines, leading to substantial revenue losses from activities of oil thieves and pipeline vandals, Premium Times online newspaper reported, citing SPDC's General Manager, External Relations, Igo Weli.
Oil thieves punctured SPDC pipelines and wellheads, redirecting crude oil to their illegal refining sites, the report said. Read More
---
Notice of H1 2022 Results
Neptune Energy is pleased to advise that its H1 2022 results for the period ended 30 June 2022 will be announced on Thursday, 11 August 2022. Read More
---
CME Group Inc.,today declared a third-quarter dividend of $1.00 per share. The dividend is payable September 27, 2022, to shareholders of record as of September 9, 2022. Read More
---
Alan Thomas, UK CEO at Simply Business, one of the UK's largest providers of small business insurance, comments on rising gas prices and the impact on small businesses:
"Surging gas prices and energy bills will affect us all – and for small business owners, this represents the latest hurdle in their road to recovery from the impact of Covid-19.
"SMEs have already lost an eye-watering total of £126.6bn as a result of the pandemic – equating to over £22,500 each – and the prospect of further financial challenges will be a blow. "We've already seen the impact of rising gas prices on larger firms – with the food and drink industry suffering in particular. Small businesses are also set to feel the consequences, and reduced levels of cash-flow and liquidity will only make things worse for many.
"Why's this important? The UK's six million SMEs account for 99% of all businesses and contribute trillions of pounds to the UK economy. Put simply, the UK's recovery depends on small businesses bouncing back.
"For small business owners – whose livelihoods and dreams are on the line – rising gas prices are yet another unwelcome roadblock in their continued recovery, and it's vital that we all play our part in supporting them." Read More
---

A new 5-megawatt (MW) energy storage system in Cedar Rapids, Iowa, has doubled Alliant Energy's battery storage capacity in the state. The recently completed, state-of-the-art battery system is another significant step in Alliant Energy's development of storage capacity to complement its growing renewable energy portfolio and meet customer needs.
"While Alliant Energy has operated battery storage systems for several years, battery technology has advanced by leaps and bounds enabling new projects to deliver greater efficiency, performance and affordability," said Mayuri Farlinger, vice president of customer and community engagement at Alliant Energy. "We see enormous potential for energy storage systems as we continue our transition to safe, reliable and cost-effective renewable energy for our customers."
This new battery system stores energy from the grid at times of the day when demand is low and releases it when it's needed to power homes and businesses. Adjacent to Alliant Energy's Deer Run substation in Cedar Rapids, the new battery system can store enough electricity to power approximately 5,000 homes for two hours. The site increases Alliant Energy's battery power in Iowa from roughly 3.5 MW to 8.5 MW. In addition to serving as an energy storage resource, Alliant Energy plans to capitalize on research and development opportunities by closely studying the system's performance, design features and grid integration. Read More
---
Two Alliant Energy® Customer-Hosted Renewables projects, the City of Sheboygan Solar Field and Kohler Solar Field, both recently became operational.
The two projects highlight the flexibility of the Alliant Energy® Customer-Hosted Renewables program, working with both public and private customers to make meaningful advancements in clean energy. In total, the projects could generate enough power for roughly 760 homes annually at maximum output. Read More
---
Oil and Gas Blends
Units
Oil Price $
change
Crude Oil (WTI)
USD/bbl
$88.45
Down
Crude Oil (Brent)
USD/bbl
$94.10
Down
Bonny Light
USD/bbl
$118.06
—
Saharan Blend
USD/bbl
$117.77
—
Natural Gas
USD/MMBtu
$8.14
Up
OPEC basket 03/08/22
USD/bbl
$104.17
Down
At press time 04 August 2022
---
Dana Incorporated (NYSE: DAN) announced today it will participate in the J.P. Morgan Auto Conference on Aug. 10, 2022. Read More
---
The 31st OPEC and non-OPEC Ministerial Meeting was held via videoconference on 3 August 2022.
The Meeting noted the dynamic and rapidly evolving oil market fundamentals, necessitating continuous assessment of market conditions.
The Meeting noted that the severely limited availability of excess capacity necessitates utilizing it with great caution in response to severe supply disruptions.
The Meeting noted that chronic underinvestment in the oil sector has reduced excess capacities along the value chain (upstream/midstream/downstream).
The Meeting highlighted with particular concern that insufficient investment into the upstream sector will impact the availability of adequate supply in a timely manner to meet growing demand beyond 2023 from non-participating non-OPEC oil-producing countries, some OPEC Member Countries and participating non-OPEC oil-producing countries.
It noted that preliminary data for OECD commercial oil stocks level stood at 2,712 mb in June 2022, which was 163 mb lower than the same time last year, and 236 mb below the 2015-2019 average, and that emergency oil stocks have reached their lowest levels in more than 30 years.
The Meeting also noted that Declaration of Cooperation conformity has averaged 130% since May 2020, supported by voluntary contributions of some participating countries. Read More
---
At the 31st OPEC and non-OPEC Ministerial Meeting, held via videoconference on 3 August 2022, a special tribute was paid to the late OPEC Secretary General, HE Mohammad Sanusi Barkindo, by all Heads of Delegation of participating countries in the Declaration of Cooperation (DoC)
Heads of Delegation recalled the key role HE Barkindo played in the global energy scene and in promoting the DoC, as a leading figure representing OPEC who skillfully built bridges with key energy stakeholders, including producers and consumers, globally.
Heads of Delegation expressed words of condolences to OPEC Member Country Nigeria, the OPEC Secretariat and the family of HE Barkindo.
At the same time, Heads of Delegation congratulated the new OPEC Secretary General, HE Haitham Al Ghais of the State of Kuwait, on his appointment by acclamation. They wished him all the success in leading the Organization and further supporting the cooperation between OPEC and non-OPEC oil-producing countries. Read More
---
---
OilandGasPress Energy Newsbites and Analysis Roundup |Compiled by: OGP Staff, Segun Cole @oilandgaspress.
Disclaimer: News articles reported on OilAndGasPress are a reflection of what is published in the media. OilAndGasPress is not in a position to verify the accuracy of daily news articles. The materials provided are for informational and educational purposes only and are not intended to provide tax, legal, or investment advice.
Please email us your industry related news for publication info@OilAndGasPress.com
Follow us: @OilAndGasPress on Twitter |