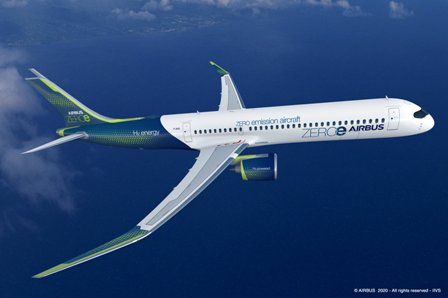 Europe's first hydrogen airport by 2023
Airbus, Air Liquide and VINCI Airports, three major players in the aviation, hydrogen and airport industries, are working together to promote the use of hydrogen at airports and build the European airport network to accommodate future hydrogen aircrafts. The airport of Lyon-Saint Exupéry (France) will host the first installations as early as 2023. This partnership reflects the three groups' shared ambition to combine their respective expertise to support the decarbonization of air travel.
---
Lyon-Saint Exupéry Airport (VINCI Airports' center of excellence for innovation) has been chosen as the pilot airport by the partners.
By 2030, the three partners will study the possibility of equipping VINCI Airports' European airport network with the hydrogen production, storage and supply facilities needed for use on the ground and on board aircraft.
---
Information Source: Read More–>
Oilandgaspress.com | Energy, Climate, Renewable, Wind, Biomass, Sustainability, Oil Price, LPG, Solar