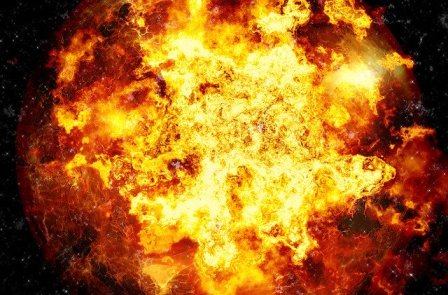 Five killed in fire outbreak at the PEMEX Ku-A Process Center
Petróleos Mexicanos (PEMEX) reports that yesterday, August 22, a fire broke out in the Ku-A Processing Center at the E-Ku-A2 compression and electricity generation facility where, so far, the unfortunate death of five people, six injured and two missing.
---
Of the deceased persons, one worker is from PEMEX and four from the COTEMAR company; likewise, there are two missing persons from the firm Bufete de Monitoreo de Conditions e Integridad (BMCI). The six injured are treated in hospitals, one of them is in serious condition and the others are in recovery.
---
It is confirmed that at 4:30 p.m. yesterday the fire that arose while the COTEMAR and BMCI companies carried out scheduled preventive maintenance tasks, cleaning the lines of the suction heads and gas discharge from the pneumatic pump compressors was controlled.
At PEMEX we are focusing our efforts on caring for affected workers and their families, as well as on the exhaustive search for personnel reported as missing.
---
Likewise, an inspection of the facilities is carried out to evaluate the damage and initiate a root cause analysis that allows determining the origin of this fact and applying the corresponding insurance.
---
PEMEX specified that the incident did not occur due to the lack of investment in maintenance of its facilities, since this administration has increased the budget for this item, since the safety of its workers and facilities is a priority for the company, even due to on top of production.
---
Information Source: Read Full Release ..–>
Oilandgaspress.com | Energy, Climate, Renewable, Wind, Biomass, Sustainability, Oil Price, LPG, Solar