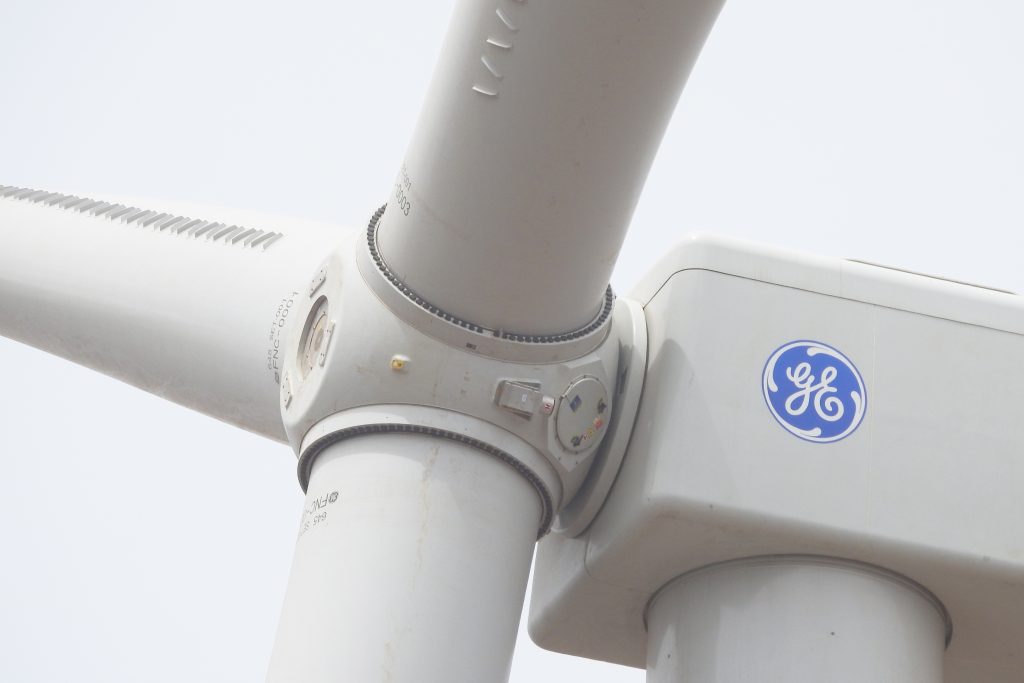 Haliade-X prototype starts operational at 14 MW
GE Renewable Energy announced today that its Haliade-X prototype in Rotterdam, a port city in the Netherlands, has started operating at 14 MW. With this new milestone, GE Renewable Energy becomes the first industry player to operate a turbine at this power output.
---
The Haliade-X 14 MW is an uprated version of the Haliade-X 13 MW, which received its type certification in January 2021. The GE Renewable Energy team has now officially started certification measurements on the Haliade-X 14 MW. One turbine can generate up to 74 GWh* of gross annual energy production, saving up to 52,000 metric tons of C02, which is the equivalent of the emissions generated by 11,000 vehicles** in one year.
---
The Haliade-X 14 MW will make its commercial debut at the Dogger Bank C offshore wind farm, which is located over 130 km off the north-east coast of England and, together with Dogger Bank A and Dogger Bank B, is due to become the largest offshore wind farm in the world upon completion. GE Renewable Energy will provide 87 units of the Haliade-X 14 MW for Dogger Bank C.
---
Information Source: Read More
Oilandgaspress.com | Energy, Climate, Renewable, Wind, Biomass, Sustainability, Oil Price, LPG, Solar