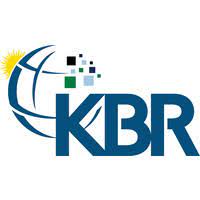 KBR Acquires VIMA Group
KBR (NYSE: KBR) announced today it has entered into a definitive agreement to acquire U.K.-based VIMA Group, a leading provider of digital transformation solutions to defense and other public sector clients, for up to GBP £75 million, inclusive of earn-out opportunities.
VIMA Group delivers solutions across a number of large-scale, high priority digital transformation programs to support its clients in ensuring availability of effective digital and information technology as guided by the U.K.'s Digital Strategy for Defence. The company is a trusted advisor and a top five supplier to Defence Digital and Navy Digital – both organizations within the UK Ministry of Defence with a number of highly strategic, fast-growing programs.
"This acquisition builds on our growing platform of high end, technically differentiated advisory, consulting, and transformation solutions in international markets," said Stuart Bradie, KBR President and Chief Executive Officer. "VIMA Group's capabilities and trusted relationships in increasingly important areas accelerates our strategy to invest in the skills of the future that will deliver growth and value creation for years to come. We are delighted to welcome VIMA Group into the KBR family."
---
Information Source: Read More
ENERGY | ELECTRIC POWER | NATURAL GAS | AUTOMOTIVE | CLIMATE | RENEWABLE | WIND | TRANSITION | LPG | OIL & GAS | SOLAR | ELECTRIC VEHICLES| BIOMASS | SUSTAINABILITY | OIL PRICE |COMMODITIES | ELECTRIC POWER | NUCLEAR | LNG | REFINED PRODUCTS | SHIPPING|