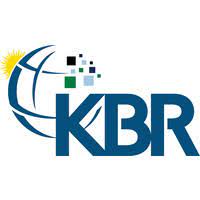 KBR's Catalytic Olefins Technology Selected for U.S. Petrochemicals Project
KBR (NYSE: KBR) announced today that it has secured a contract from a leading midstream company for a world-scale olefins production facility to be built on the U.S. Gulf Coast.
Under the terms of the contract, KBR will provide the license and engineering for the olefins production plant. KBR's K-COTTM catalytic olefins technology is the key enabler that can process a wide range of feedstocks to achieve exceptional olefin yields and production ratios in a single train with the most capital and carbon efficient design. The combination of K-COT and SCORETM steam cracking technology will deliver the most innovative design, support energy transition and advance refining-petrochemical integration opportunities in the U.S. Gulf Coast.
"We are excited to support our client's vision for this ambitious petrochemical venture," said Doug Kelly, KBR President, Technology. "Along with meeting their objective to address growing light olefins demand, our technologies will deliver leading decarbonization techniques and provide the platform to incorporate plastics circularity into the project plans."
Based on KBR's K-COT and SCORE technology, the planned project will provide the owner and their partners an opportunity to develop on existing infrastructure. The project will utilize available and advantaged feeds to produce 2.4 million metric tons per year of light olefins, while being supported by an extensive logistics network for feedstock supply and product delivery.
---
Information Source: Read More–>
Energy, Climate, Renewable, Wind, Biomass, Sustainability, Oil Price, LPG, Solar, Commodity, Coal, Electric Power, Energy Transition, LNG, Natural Gas, Oil,