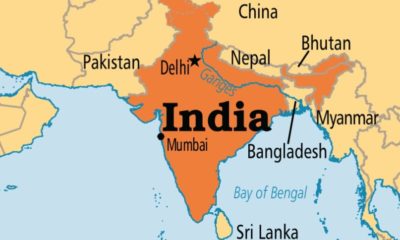 McDermott Delivers ONGC's KG-DWN 98/2 Block Gas Field project
Deploying more than 2,000 crew members, McDermott successfully navigated both the challenges of COVID-19 and an active monsoon season to deliver a gas field, known as the U-Field, for ONGC's KG-DWN 98/2 Block project.
"Completing this season of the Bay of Bengal campaign to deliver the gas field for ONGC, combined with our previous achievement of early first gas in 14 months, demonstrates McDermott's ability to deliver complex subsea projects in challenging circumstances," said Samik Mukherjee, McDermott's Executive Vice President and Chief Operating Officer.
ONGC's KG-DWN 98/2 Block project, located in the Bay of Bengal off the east coast of India, is the largest and one of the most complex subsea projects in Asia Pacific, involving major subsea infrastructure installation in ultra-deepwater. McDermott is delivering two gas systems for ONGC's gas fields—U-Field and R-Field. The project is being executed in a consortium, with Larsen & Toubro Hydrocarbon Engineering (L&T HE) manufacturing the structures in India.
Upon completion, the gas field is expected to significantly increase domestic production, helping meet India's increasing energy demands while lowering reliance on imports. The project was delivered by a large, India-based project team, embracing the Indian government's Make in India initiative.
---

Information Source: Read More
Oil and gas, press , | Energy, Climate, Renewable, Wind, Biomass, Sustainability, Oil Price, LPG, Solar, Electric,