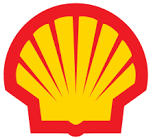 Shell plc published its Annual Report and Accounts for the year ended December 31, 2021, 
The Annual Report provides a comprehensive account of Shell's operational and financial activities for the year to December 31.
It outlines Shell's business strategy, summarises its financial results, and explains how the component parts of Royal Dutch Shell plc and its subsidiaries operate.
It presents our consolidated financial statements, offers context on the global market conditions affecting us, and gives our assessment of the factors which could pose a significant risk to Shell and our shareholders.
It also outlines the social and environmental challenges we face, including our approach to tackling climate change, and provides detail on the steps we are taking to thrive in the transition to a low-carbon world.
It gives details of how our Chief Executive Officer and Chief Financial Officer are paid, and serves as Shell's Annual Report and Accounts in accordance with UK law.
Key contents:
Strategy and Outlook; Risk factors; Market overview; Summary of Results; Integrated Gas; Upstream; Oil and gas information; Downstream; Liquidity and capital resources; Environment and society; Climate change and energy transition; Governance; Directors' Remuneration Report; Financial Statements; Independent Auditors' Reports.
---
On Thursday May 5th 2022 at 07:00 GMT (08:00 CET and 02:00 EST) Shell plc will release its first quarter results and first quarter interim dividend announcement for 2022.
---
Information Source: Read More
Oil and gas, press , | Energy, Climate, Renewable, Wind, Biomass, Sustainability, Oil Price, LPG, Solar, Electric,