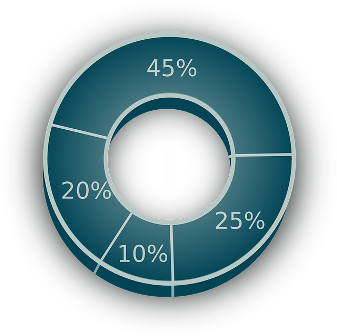 TAQA, ADNOC and Mubadala Enter Binding Agreements to Acquire Stake in Masdar
Abu Dhabi National Energy Company (TAQA), Abu Dhabi National Oil Company (ADNOC) and Mubadala Investment Company (Mubadala) have entered into binding agreements for TAQA and ADNOC to purchase stakes in Abu Dhabi Future Energy Company (Masdar) from Mubadala.
This is a major milestone towards completing the transaction announced late last year by His Highness Sheikh Mohamed bin Zayed Al Nahyan, President of the United Arab Emirates. The partnership sets out to create a global clean energy powerhouse that consolidates the renewable energy and green hydrogen efforts of TAQA, Mubadala and ADNOC under the Masdar brand.
The transaction puts a value for the new Masdar joint ventures at approximately AED 7 billion (USD 1.9 billion) on a 100% equity basis. The binding agreements will see TAQA acquire a 43% controlling stake in Masdar's renewables business with Mubadala retaining a 33% interest, and ADNOC owning the remaining 24% interest.
Meanwhile, ADNOC will hold a 43% controlling stake in Masdar's new green hydrogen joint venture, Mubadala will retain a 33% interest and TAQA will hold a 24% effective stake.
As part of the deal TAQA will contribute its rights to a minimum 40% share in future Abu Dhabi renewable projects and green hydrogen projects.
---
Information Source: Read More
ENERGY | ELECTRIC POWER | NATURAL GAS | AUTOMOTIVE | CLIMATE | RENEWABLE | WIND | TRANSITION | LPG | OIL & GAS | SOLAR | ELECTRIC VEHICLES| BIOMASS | SUSTAINABILITY | OIL PRICE |COMMODITIES | ELECTRIC POWER | NUCLEAR | LNG | REFINED PRODUCTS | SHIPPING|