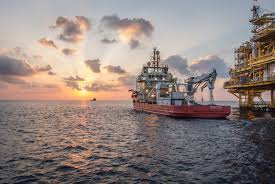 TechnipFMC AGM of Shareholders Scheduled for 20 May 2021
TechnipFMC plc  announced that it has filed definitive additional materials ("Additional Materials") related to its definitive proxy statement on Schedule 14A with the U.S. Securities and Exchange Commission (the "SEC"). On April 9, 2021, TechnipFMC filed its definitive proxy statement (the "Proxy Statement") for the 2021 Annual General Meeting of Shareholders (the "Annual Meeting").
---
In connection with the Annual Meeting, shareholders are being asked to, among other proposals, elect Ms. Sophie Zurquiyah and approve the prospective directors' remuneration policy, as described in proposal 1(i) and proposal 4, respectively, in the Proxy Statement. In May 2021, Glass Lewis, a proxy advisory firm, issued voting recommendations relating to the Annual Meeting. Glass Lewis recommends voting against Ms. Zurquiyah's nomination for election to the board of directors and our prospective director remuneration policy.
---
The statement below constitutes a Report Feedback Statement in response to Glass Lewis' analysis of the nomination of Ms. Zurquiyah and our prospective director remuneration policy and is intended to provide additional information that we believe shareholders will value as they review the Glass Lewis report and bring more clarity on Glass Lewis' analysis of each of these proposals.
---
Information Source: Read More…..
Submitted Press release by: TechnipFMC plc