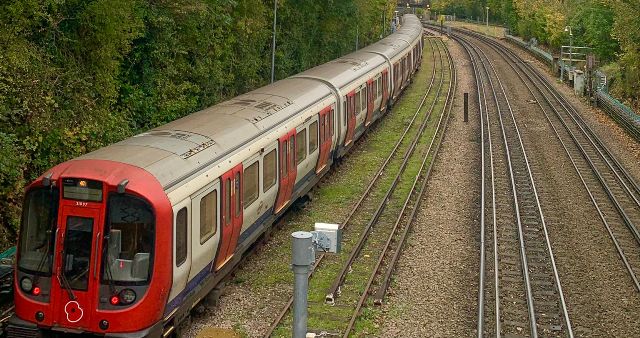 Oil and Gas, Press, Energy News Brief, 08th Nov. 2021
US congress passed Joe Biden's $1tn infrastructure deal, improving the global outlook for energy demand. The package includes major upgrades to roads and railways across the country which will boost growth and demand for fuel.
---
The Board of Directors of Eni gas e luce has appointed Stefano Goberti as the company's Chief Executive Officer.
With his years of managerial experience in the field of finance at Eni Group, Stefano Goberti will lead the new company that integrates Eni's gas & power retail activities together with the production of energy from renewable sources. The new company is aiming for a stock market listing in 2022. As announced in October, the strategy, objectives and name of the new company will be communicated to the market at the Capital Markets Day scheduled for 22 November. The Board of Directors of Eni gas e luce has also appointed Rita Marino as the company's Chairman.
Alberto Chiarini, who leaves the position of CEO of Eni gas e luce, will lead the Eni project "Building a Sustainable Mobility", with the aim of developing and enhancing the production and marketing of low carbon products and services for sustainable mobility. Read More
---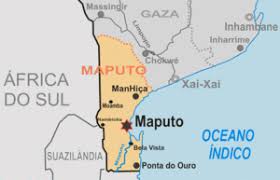 CEO of Eni, Claudio Descalzi, has met with the President of the Republic of Mozambique, Filipe Nyusi today. The Minister of Mineral Resources and Energy Max Tonela also took part in the meeting. Mr. Descalzi updated President Nyusi on the Eni-led Coral South Project, which will put in production Mozambique's gas resources. The project is on track and the Coral Sul FLNG, being finalized in South Korea, is set to become the world's first ultra-deepwater FLNG and the first LNG producer in Mozambique. Coral South – a landmark project for the industry – will project Mozambique onto the global LNG stage, paving the way to a transformational change of the Country through development of gas resources, one of the most effective solutions to ensure a just energy transition. Read More
---
Renaud Lions is appointed Senior Vice President, Investor Relations of TotalEnergies, effective November 1, 2021. He succeeds Ladislas Paszkiewicz, who has been called to other functions in the Company. Renaud Lions began his career in 1997 as a wellsite geologist in Exploration & Production. He then alternated between operational duties in France, Libya and Nigeria and business-oriented positions, notably as a negotiator for new ventures. He joined the Corporate Acquisitions/Disposals Department in 2015, where he notably participated in the Maersk Oil acquisition, and became Vice President Exploration North & South America, based in Houston, in 2018. Read More
---
TotalEnergies has launched the "Batéké Carbon Sink" afforestation operations. This large-scale project, conducted in partnership with Forêt Ressources Management, consists of 40,000 hectares of planted forest on the Batéké Plateaux. Some 40 million trees will be planted in total over 10 years and cared for over 35 years.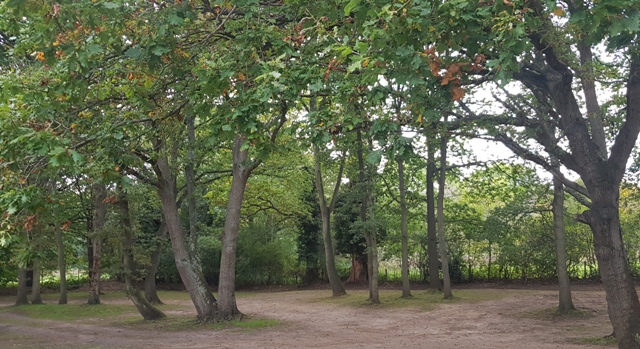 During the past eight months, local tree nurseries have already produced more than one million plants, which will be progressively planted from the next rainy season on the 800 hectares of land that have been prepared since last summer. Read More
---
Neptune Energy today announced a new partnership with the SOS Dolfijn Foundation, a leading organisation for the rescue of stranded dolphins, porpoise and whales on the Dutch coast and surrounding countries. Neptune will share its advanced emergency response systems and expertise to help the foundation rapidly mobilise teams of volunteers to provide aid for the sick or injured animals. Read More
---
US Secretary of the Interior Deb Haaland applauded the passage of the Bipartisan Infrastructure Deal (BID), a once-in-a-generation investment that will help communities tackle the climate crisis while creating good-paying union jobs, advancing environmental justice, and boosting local economies. The legislation is the largest investment in the resilience of physical and natural systems in American history. Read More
---
Al Rajhi Capital has revised upward the target price on the stock of state oil producer Saudi Aramco from 35 riyals ($9.33) per share to 37 riyals per share. The target price has been increased following the third-quarter performance of the oil giant, whose stock closed at 37.60 riyals on Sunday. The premium is based on a 3.75 percent dividend yield on the 2021 dividend per share of 1.4 riyals per share, the brokerage said in a note. The oil producer's Q3 net income has more than doubled to $30.4 billion from the year earlier period, beating most analysts' estimates. Read More
---
United Arab Emirates Energy Minister Suhail al-Mazrouei said on Monday insufficient investments in the oil and natural gas industry could lead to a hike in energy prices. Oil and gas are needed to ensure reliable supply of energy during the transition period required to implement non-carbon emitting projects, he told the Africa Oil Week conference in Dubai. The UAE, he added, is willing to invest in African solar and wind projects, and sees potential in developing hydrogen as an energy source. The Gulf state announced in October a plan to reach net-zero emissions by 2050, providing for 600 billion dirhams ($163 billion) in investment in renewable energy. Read More
---
The Suez Canal Authority (SCA)confirmed that the transit tolls for LNG carriers would remain steady in 2022.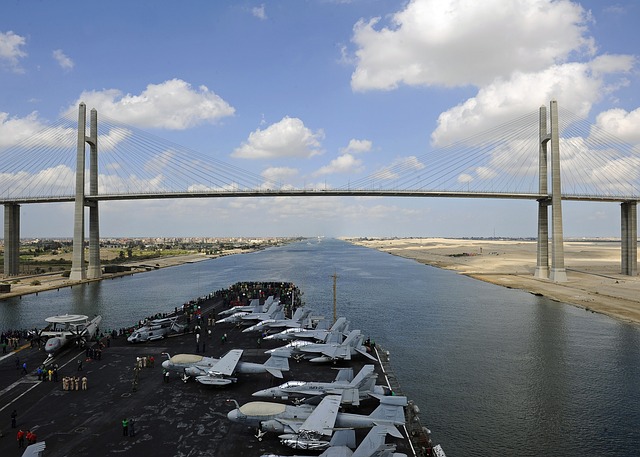 This came in light of the continuous follow-up of the international LNG trade's current situation. It is worth noting that the SCA has also reduced the rebate granted to liquefied natural gas (LNG) carriers to 15% from 25%. SCA Chairman Osama Rabea stated that the authority will increase the transit tolls by 6% for all types of ships passing through the canal during 2022, except for LNG ships and tourist cruise ships. Read More
---
Vattenfall has committed to:
Put requirements towards its suppliers to use "breakthrough steel" that will enable the company to have at least 10% of the steel volumes procured annually by 2030 being breakthrough steel, like for example the Hybrit fossil free steel. Put requirements on its trucking service providers to meet the requirements of at least 30% of their heavy-duty and 100% of their medium-duty truck purchases being zero-emission trucks by 2030. Put requirements on airlines and air transport providers to replace at least 5% of conventional jet fuel demand with SAF (Sustainable Airline Fuels) that reduces life-cycle GHG emissions by 85% or more when compared with conventional jet fuel, and/or use zero-carbon emitting propulsion technologies by 2030. Read More
---
Vattenfall has selected wind turbine maker Siemens Gamesa as a preferred supplier for its 3.6 GW Norfolk offshore wind power projects in the UK. The agreement includes the potential deployment of Siemens Gamesa's new 14MW+ SG 14-236 DD offshore wind turbines and a multi-year service agreement. Located between 47 – 72 km off the English east coast, the agreement covers Vattenfall's Norfolk Vanguard and Norfolk Boreas projects. Each park has a capacity of 1.8 GW. Read More
---
OPEC+ stood firm on boosting crude output quotas by the December increment despite prices holding on close to three-year highs. Several OPEC+ members, notably Angola, Nigeria and Malaysia, have been unable to pump at their quotas due to technical issues, maturing fields or internal instability. Read More
---
Commodity Prices
Units
Price $
Change
Crude Oil (WTI)
USD/bbl
$82.29
Up
Crude Oil (Brent)
USD/bbl
$83.72
Up
Bonny Light
USD/bbl
$82.59
Up
Natural Gas
USD/MMBtu
$5.64
Up
OPEC basket 05/11/21
USD/bbl
$80.11
Down
At press time 08 November 2021
---
Harland & Wolff announced that its subsidiary, Islandmagee Energy Limited, has been formally granted the Environmental Consent Decision, Full Marine Licence, Abstraction Licence and Discharge Consent by the Department of Agriculture, Environment & Rural Affairs (DAERA) for the Islandmagee gas storage project. The issuance of the full marine licence completes this critical workstream and Harland & Wolff looks forward to working closely with DAERA in fulfilling its obligations under the terms of the licence and to take this project to the next stage. Read More
---
Harland & Wolff, the shipyard and energy infrastructure group with over 160 years of maritime and offshore engineering pedigree, is delighted to announce that its subsidiary, Harland & Wolff (Appledore) has signed a framework agreement with the Royal National Lifeboat Institution (RNLI) for the haul-out, repairs, maintenance, refurbishment and associated works for the RNLI's fleet of lifeboats. Under the terms of this framework agreement, the Group's Appledore shipyard will be responsible for the repairs, maintenance and other works programmes defined by RNLI for its fleet of lifeboats and other vessels. This agreement will span multiple years and each docking will be priced as a bespoke agreement based on the scope of works required to be performed on each vessel that comes into Appledore. Read More
---
The UK will today (Monday 8 November) convene ministers from across the globe to urge action within the next decade to make our world resilient to the impacts of climate change, at COP26 Adaptation Loss and Damage Day. UK International Champion on Adaptation and Resilience for the COP26 Presidency Anne-Marie Trevelyan will lead the meeting, as the world faces increasingly frequent and severe extreme weather and natural disasters. Read More
The UK has announced major new support of up to £274 million at COP26 in Glasgow to strengthen the resilience of vulnerable communities, economies and the environment against the impacts of climate change, and promote low carbon growth across the Indo-Pacific.
Climate Action for a Resilient Asia (CARA) is a 7-year programme to deliver projects in areas known to strengthen climate resilience. This includes funding projects that mobilise climate finance, strengthen water security, conserve ecosystems and biodiversity, and help vulnerable communities lead local adaptation efforts. Read More
---
Prime Minister Boris Johnson is urging countries to keep up the momentum on the fight against climate change in the week ahead at the COP26 summit. The first week of COP26 comes to a close today (Sunday 7 November), which saw around 120 leaders gather for the World Leaders Summit as well as negotiators, officials and ministers come together to make progress on the shared goal of limiting global temperatures to 1.5 degrees. Read More
---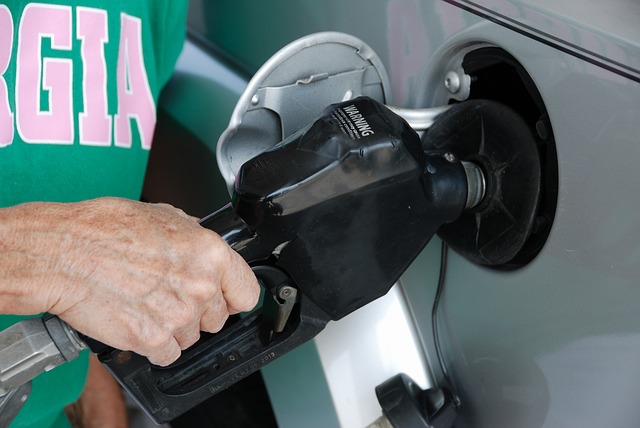 Current oil prices at around $80 per barrel adequately reflect the situation on the market, Russian Deputy Prime Minister Alexander Novak told local TV Rossiya-24 in an interview after the OPEC+ meeting. There are a number of both bullish and bearish factors that will determine where prices will go in the short term, according to Novak, who represents Russia at the OPEC+ talks and meetings. Read More
---
Forty-five governments, led by the UK, will pledge urgent action and investment to protect nature and shift to more sustainable ways of farming at the COP26 Nature and Land-Use Day happening today (Saturday 6 November). Approximately one-quarter of the world's greenhouse gas emissions come from agriculture, forestry and other land-use – creating an urgent need to reform the way we grow and consume food in order to tackle climate change. Read More
---
A US Navy ship named for slain gay rights leader Harvey Milk, who served four years in the Navy before being forced out, was christened and launched in San Diego Bay on Saturday. The replenishment oiler USNS Harvey Milk slid down the shipyard ways after a bottle of champagne was smashed on the bow by former Navy officer Paula M. Neira, clinical program director for the John Hopkins Center for Transgender Health. Read More
---
BYD sold 88,898 passenger vehicles in October, increasing 90.9% year on year (YoY) and 12.5% month on month (MoM), according to the official data. In particular, the New Energy Vehicle (NEV) sales reached 80,003 units, soaring 262.9% YoY. By the end of October, the cumulative annual sales of BYD passenger vehicles topped 534,861 units. The continued contribution of the DM-i technology fueled further success for the DM model, which saw 38,771 units sold in October, up 444.1% YoY,positioning BYD as a dominant player in China's plug-in hybrid vehicles market.
Globally, the DM-i model also holds an important position. The Qin Plus DM-i and Song Plus DM-i took the 4th and 8th places, among PHEV market worldwide in August with sales of 13,043 and 8,731 units respectively, according to data from EV SALES/EV VOLUME. BYD battery-electric vehicles (BEV) witnessed steady growth in sales with 41,232 units sold in October, holding its leadership in a fast-growing local BEV market. Read More
---
The active rig count acts as a leading indicator of demand for products used in drilling, completing, producing and processing hydrocarbons.
Region
Period
No. of Rigs
Change
U.S.A
05th November 2021
550
+6
Canada
05th November 2021
160
-6
International
Oct.2021
800
+13


Baker Hughes Rig Count to 08th November 2021
---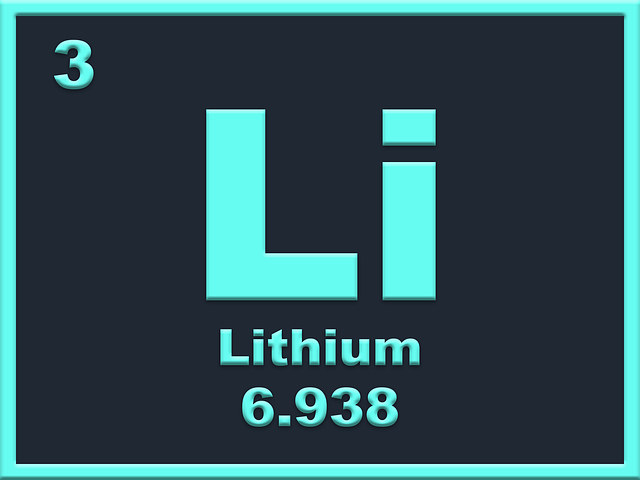 According to price reporting agency Benchmark Mineral Intelligence, lithium ion battery makers have contacted customers to renegotiate contracts, placing the responsibility on the rise in cathode and anode raw material prices as well as rising costs for foils and energy.
---
Oil and Gas News Straight from the Source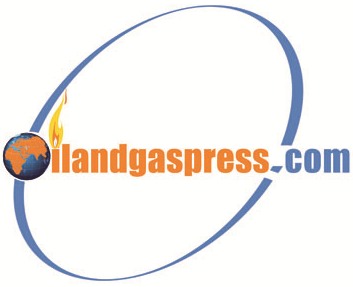 OilandGasPress Energy Newsbites and Analysis Roundup |Compiled by: OGP Staff, Segun Cole. Please send us your industry related news for publication