Oil and Gas, Press, Energy, News Brief, 10th Nov. 2021
West Texas Intermediate for December delivery rose $2.22 to settle at $84.15 a barrel in New York. Brent for January settlement rose $1.35 to settle at $84.78 a barrel. The White House reportedly said on Tuesday that the administration has reviewed the EIA forecast and welcomes news of moderating prices. It also said that it has nothing to announce Tuesday in terms of a Strategic Petroleum Reserve release.
---
As part of enhancing the corporate governance system, the Board of Directors of PJSC "LUKOIL" (hereinafter "the Company") has approved amendments and addenda to the Regulations on the Audit Committee of the Board of Directors of PJSC "LUKOIL" and a new version of the Regulations on Performance Evaluation of the Board of Directors of PJSC "LUKOIL". The amendments and addenda to the Regulations on the Audit Committee are aimed at developing the Company's internal control and audit system, facilitating efficient implementation of the anti-corruption policy and ensuring statutory compliance and fulfillment of recommendations of the Bank of Russia. Read More
---
The UK announced the launch of the Clydebank Declaration at COP26 in Glasgow in November 2021.
Signatory states declared their ambition and intent to support the establishment of green shipping corridors – zero-emission shipping routes between 2 ports. The naming of the Clydebank Declaration pays tribute to the heritage of the City of Glasgow and the River Clyde where the Declaration was signed on 10 November 2021. The Declaration sits within the Zero-Emission Shipping Mission and is designed to complement work at the International Maritime Organization to enable zero-emission shipping. Read More
---
The International Aviation Climate Ambition Coalition was launched at the COP26 climate change summit in Glasgow.
Through this declaration, member states of the coalition commit to working together to support the adoption of an ambitious global goal for international aviation CO2 emissions by the International Civil Aviation Organization. They also commit to supporting specific measures to reduce aviation emissions including sustainable aviation fuels, the CORSIA global offsetting scheme and new aircraft technologies. Read More
---
The COP26 declaration on accelerating the transition to 100% zero emission cars and vans is signed by national governments, states, regions, cities, vehicle manufacturers, businesses, investors and civil society all committed to working towards 100% zero emission vehicle sales by 2035 at the latest in leading markets, and by 2040 globally. The declaration was launched on Transport Day (10 November 2021) at COP26. Read More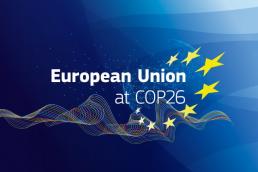 Prime Minister Boris Johnson will call on ministers and negotiators to come together and bridge the gaps remaining to reach consensus at COP26, as he travels to Glasgow in the final days of the climate summit today (Wednesday 10 November). Negotiators from 197 parties are in intensive talks to reach agreement on a range of key issues, including a common time frame for national commitments on emissions reductions and agreed methodology for countries to report on their climate action. These important technical points will help to ensure that commitments are translated into action. They are also working to agree progress on finance for nations most vulnerable to climate change and to address the issue of loss and damage in developing countries. The negotiations run alongside a series of government and private sector commitments on coal, cars, cash and trees made by throughout the two weeks of COP26 under the UK's presidency, with the goal of keeping the 1.5C target alive. Read More
---
International Company for Power and Water Projects ("ACWA Power" or "the Company"), a leading developer, investor and operator of power generation and desalinated water plants worldwide, today announced its results for the third quarter 2021.

Operating income before impairment loss and other expenses was SAR 1,660 million for the first nine months of 2021, flat versus the same period in 2020, mainly supported by ACWA Power's operations and maintenance (O&M) business that generated higher operating income thanks to projects starting operations or operating their first full year in 2021, such as Al Dur IWPP and Hassyan IPP. Read More
---
COP26: At least 503 fossil fuel lobbyists, affiliated with some of the world's biggest polluting oil and gas giants, have been granted access to COP26, flooding the Glasgow conference with corporate influence. Data analysis of the UN's provisional list of named attendees by Corporate Accountability, Corporate Europe Observatory (CEO), Glasgow Calls Out Polluters and Global Witness, reveals the scale at which corporate actors with a stake in the continued burning of fossil fuels have been enjoying access to these critical talks. Researchers counted the number of individuals either directly affiliated with fossil fuel corporations, including the likes of Shell, Gazprom and BP or attending as members of delegations that act on behalf of the fossil fuel industry. Read More
---
BP and Shell, have withdrawn their participation from a side event at COP26, taking place just a day after new analysis showed the presence of 503 fossil fuel lobbyists at the talks. Ingrid Parramon, a Director at BP and David Hone, Chief Climate Change Adviser for Shell International were both due to participate in a panel event at the International Emissions Trading Association Pavilion, inside the COP26 Blue Zone. Speaking to Global Witness staff in Glasgow, the event moderator from the Federation of Indian Chambers of Commerce & Industry, confirmed that both Parramon and Hone withdrew their participation.
It follows new analysis by environmental campaigners, Global Witness, Corporate Accountability, Corporate Europe Observatory and Glasgow Calls out Polluters showing that 503 fossil fuel lobbyists were granted access to COP26. If the fossil fuel lobby were a country delegation at COP it would be the largest – two dozen more than the largest country delegation. Representatives from the organisations that produced this analysis were planning to attend the IETA event to ask questions about the activities of BP and Shell during this vital climate summit. Read More
---
During the period from 1 to 5 November 2021, Eni acquired n. 2,118,000 shares, at a weighted average price per share equal to 12.56161 euro, for a total consideration of 26,605,490.07 euro within the authorization to purchase treasury shares approved at Eni's Ordinary General Meeting of shareholders on 12 May 2021, previously subject to disclosure pursuant to art. 144-bis of Consob Regulation 11971/1999. On the basis of the information provided by the intermediary appointed to make the purchases, the following are details of transactions for the purchase of treasury shares on the Electronic Stock Market on a daily basis: Read More
---
The heads of the International Monetary Fund, World Bank Group, World Health Organization and World Trade Organization held on 9 November the 2nd High-Level Consultations with the CEOs of leading COVID-19 vaccine manufacturing companies. At the meeting, all participants agreed on the urgency of delivering more vaccine doses to low-income countries, where less than 2.5% of the population has been fully vaccinated.
The objective of the meeting was to identify how to ensure more equitable distribution of vaccines and all those participating pledged to continue working together to gain greater clarity on donations, vaccine swaps and delivery schedules so that distribution of the life-saving vaccines can be more effectively targeted towards those countries most in need. The meeting of the Multilateral Leaders Task Force on COVID-19 built on technical work undertaken by multidisciplinary teams during the months of September and October. Read More
---
The Iraqi Cabinet has authorised the Iraqi National Oil Company (INOC) to negotiate directly with US oil company Chevron to develop four oil fields in Dhi Qar Governorate. According to a statement from the Ministry of Oil, the fields constitute the Nasiriyah block, which has a target output of 600,000 barrels of crude oil per day (bpd) over a seven-year period. The announcement follows last month's approval by Iraq's Ministerial Energy Council for discussions to go ahead. Chevron currently has interests in the Sarta and Qara Dagh blocks in Iraqi Kurdistan. Read More
---
Florida Power & Light Company (FPL) and GE Digital celebrated the opening of the new cutting-edge Microgrid Control Lab at the University of Central Florida (UCF). The lab will serve as a state-of-the-art research facility and control room for engineering faculty and students. FPL and GE Digital are co-sponsoring the lab at UCF, which will feature control center equipment and software that students will use to simulate and test real-life grid control operations, including finding ways to optimize and keep the grid of the future secure. Read More
---
Commodity Prices
Units
Price $
Change
Crude Oil (WTI)
USD/bbl
$84.10
Up
Crude Oil (Brent)
USD/bbl
$84.81
Up
Bonny Light
USD/bbl
$83.74
Up
Natural Gas
USD/MMBtu
$4.86
Down
OPEC basket 09/11/21
USD/bbl
$82.64
Up
At press time 10th November 2021
---
GE (NYSE:GE) announces for its own account (including as successor of General Electric Capital Corporation and General Electric Capital Services Inc. and on behalf of GE Capital International Funding Company Unlimited Company (formerly GE Capital International Funding Company), GE Capital European Funding Unlimited Company (formerly GE Capital European Funding), GE Capital UK Funding Unlimited Company (formerly GE Capital UK Funding), GE Capital Funding, LLC, and Security Capital Group Incorporated (for its own account and as successor of SUSA Partnership, L.P.) (collectively, the "Subsidiary Issuers") an offer to purchase for cash: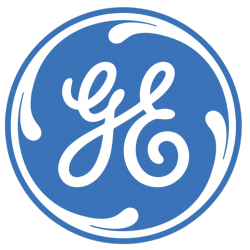 up to $7,000,000,000 (as converted on the basis set forth herein) (the "Pool One Maximum Amount") aggregate principal amount of the Pool One Securities (such offer to purchase, the "Pool One Tender Offer"), issued by GE or an affiliate (and assumed or guaranteed by GE); Read More
---
For the nine months of 2021 LUKOIL Group's average hydrocarbon production excluding the West Qurna-2 project was 2,116 thousand boe per day, which is 2.5% higher year-on-year, while in the third quarter of 2021 hydrocarbon production increased by 3.2% quarter-on-quarter. The production growth was attributable to the dynamics of the external limitations on oil production due to the OPEC+ agreement, as well as higher gas production volumes. Read More
---
OPEC Secretary General, HE Mohammad Sanusi Barkindo, participated in the 2021 edition of African Energy Week (AEW) that is taking place in Cape Town, South Africa, from 9 to 12 November 2021, under the theme "Making energy poverty history by 2030."
The Secretary General delivered a keynote speech at the event's opening session.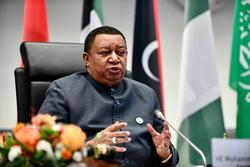 In the pre-recorded video message, the Secretary General highlighted the importance and timeliness of AEW 2021, noting that the four-day event has managed to bring together a plethora of energy industry stakeholders from across Africa to discuss current pressing issues.
The Secretary General underlined the key contributions made by African OPEC Member Countries to the success of the Organization, stating that "African countries have historically assumed strong, proactive leadership roles in OPEC."
The Organization currently has seven Members located in the continent of Africa, namely: Algeria; Angola, which holds the Presidency of the OPEC Conference in 2021; Congo; Equatorial Guinea; Gabon; Libya; and Nigeria. Read More
---
Shell Global Solutions BV (Shell) and energy technology company Baker Hughes (BKR: NYSE) have signed a broad strategic collaboration agreement to accelerate the global energy transition by helping each other achieve their respective commitments for net-zero carbon emissions and advancing solutions to decarbonize energy and industrial sectors. The memorandum of understanding (MoU) intends to build on the existing relationship between Shell and Baker Hughes in key areas: Read More
---
The active rig count acts as a leading indicator of demand for products used in drilling, completing, producing and processing hydrocarbons.
Region
Period
No. of Rigs
Change
U.S.A
05th November 2021
550
+6
Canada
05th November 2021
160
-6
International
Oct.2021
800
+13


Baker Hughes Rig Count to 10th November 2021
---
Mitsubishi Shipbuilding, a part of Mitsubishi Heavy Industries (MHI) Group, has recently completed a concept study with Mitsui O.S.K. Lines, Ltd. regarding liquefied CO2 (LCO2) carriers. This project will combine Mitsubishi Shipbuilding's advanced gas handling technologies accumulated through the construction of liquified gas carriers (LPG and LNG carriers), with Mitsui O.S.K. Lines' wealth of knowledge on operations for a wide range of vessels, to facilitate the development of technologies for marine transport of CO2, a field where demand is projected to increase globally. Read More
---
Hitachi Energy has today launched the next generation of its e-mesh(1) portfolio of energy storage and digital automation solutions. The release delivers the energy industry's most comprehensive set of digital energy solutions. It tightly integrates advanced analytics with both software and hardware systems to maximize system performance and value, while reducing the overall carbon footprint. Read More
---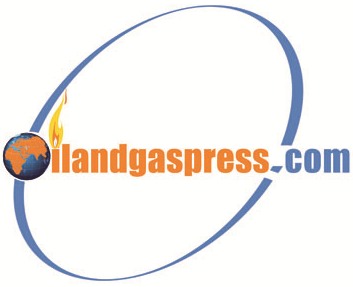 OilandGasPress Energy Newsbites and Analysis Roundup |Compiled by: OGP Staff, Segun Cole. Please send us your industry related news for publication
Announce new products, New Partnerships, New director appointment, New office, financial reports, New sales staff, new contracts, charity affiliations and general news and offers by your organisation! Submit your Releases or contact us now!
Submit a Press Release
Oil and gas, press, Energy, Climate, Renewable, Wind, Biomass, Sustainability, Oil Price, LPG, Solar, Marine, Aviation, Fuel, Hydrogen, Electric ,EV, Gas,
Disclaimer: News articles reported on OilAndGasPress are a reflection of what is published in the media. OilAndGasPress is not in a position to verify the accuracy of daily news articles. The materials provided are for informational and educational purposes only and are not intended to provide tax, legal, or investment advice.
Should you wish to provide a different perspective on the above article, please email us info@OilAndGasPress.com