Oil and Gas, Press, Energy News Brief, 12th Nov. 2021
Crude prices fall on market uncertainty. OPEC+ alliance has downgraded its 2021 global oil demand forecast by 160,000 b/d.
---
Lundin Energy AB has further considered the Swedish Prosecution Authority's criminal charges against Ian H. Lundin and Alex Schneiter for complicity in crimes against international law, gross crime, following the Company's initial announcement on 11 November 2021. The Company is therefore today publishing a summary of its position on the indictment from its defence counsel to provide further reassurance as to the defence. Ian H. Lundin, Alex Schneiter and the Company continue to strongly deny the criminal charges, and the Company reaffirms that there are no grounds for the allegations of wrongdoing by any of its representatives. The Company also reaffirms that it sees no circumstance in which a corporate fine or forfeiture could become payable and does not foresee any impact on the operational and financial guidance set out previously.
Following a comprehensive review of all the pre-investigation materials, and an initial assessment of the details of the indictment decision itself, the Company and its defence counsel are of the view that it is simply not possible to conclude that any representative of the Company, either directly or indirectly, was complicit in encouraging anyone to commit crimes against international law — let alone that any perpetrator as a result of such encouragement would have committed any such crimes. Since the Prosecutor cannot, on an objective assessment, expect a conviction in an indictment against the Company representatives, he could be pursuing an unjustified indictment.Ian H. Lundin, Alex Schneiter and the Company will continue to challenge the legal basis of the indictment on several grounds — including unreasonable delay, the vagueness of the suspicions and the Swedish Prosecution Authority's exercise of so-called 'universal jurisdiction'. As a result, it is possible there may not even be a trial on the merits of the case. Read More
---

Neptune Energy today announced that it has signed Sale and Purchase agreements with OKEA ASA and M Vest Energy AS whereby Neptune will divest its non-operated working interests in three producing fields and two export pipelines on the Norwegian Continental Shelf.
The assets Neptune is divesting include the producing Draugen, Brage and Ivar Aasen fields, as well as the Edvard Grieg Oil Pipeline and the Utsira High Gas Pipeline, located on the NCS. As a result of this transaction, Neptune will no longer hold participating interests in these assets. OKEA is to acquire a 2.2% interest in the Ivar Aasen Unit. M Vest is to acquire a 0.8% interest in the Ivar Aasen Unit, 7.56 % in the Draugen field, 4.4% in the Brage Unit, 1.2% in the Edvard Grieg Oil Pipeline and 1.8% in the Utsira High Gas Pipeline. Read More
---
The Gazprom Management Committee took note of the information about the progress of the Company's programs for gas supply and gas infrastructure expansion in the constituent entities of the Russian Federation and their synchronization with regional programs for converting housing and utilities, industries and other entities to gas, as well as the information about gas supply and extension of gas grid coverage in the Krasnoyarsk Territory. It was highlighted that Gazprom maintains a fast pace of implementing the programs for gas supply and gas infrastructure expansion in Russian regions for 2021–2025. Since the beginning of this year, 87 inter-settlement gas pipelines have been built with their total length exceeding 1,500 kilometers, which provided the possibility of gas grid connection for over 58,000 households and apartments (or 89 per cent of the 2021 target indicator) and 184 boiler houses (or 97 per cent of the target indicator) in 178 localities. Taking into account the current dynamics of work, Gazprom expects to exceed the initial plan for 2021 as regards the construction of inter-settlement gas pipelines. Read More
---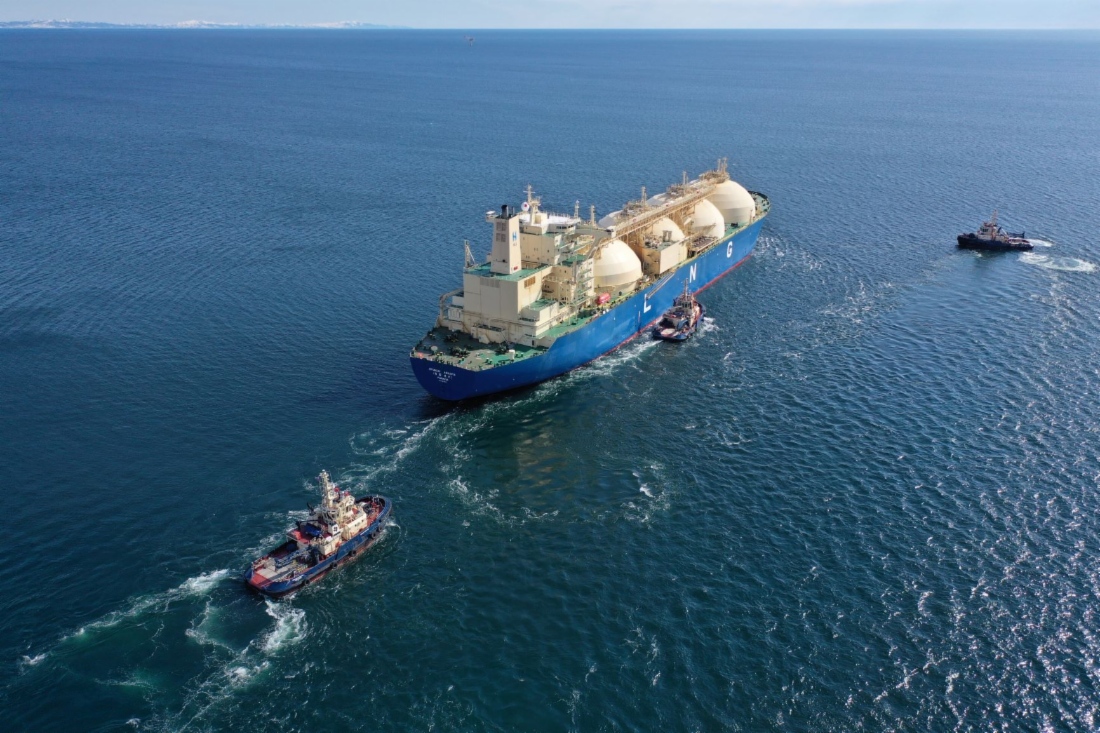 The expansion of the Sakhalin – Khabarovsk – Vladivostok gas trunkline at the section between Komsomolsk-on-Amur and Khabarovsk is now at its final stage. To date, as many as 376 out of 390.8 kilometers of the linear part (including backup strings and submerged crossings) have been welded, laid, and backfilled. It is planned to finish the construction and installation operations this year. The launch of the section will enable Gazprom to create the conditions for boosting gas supply and gas infrastructure expansion in the Khabarovsk Territory, as well as for setting up new connections for gas consumers to switch them from the Okha – Komsomolsk-on-Amur gas pipeline (not owned by Gazprom). Read More
---
Odfjell SE has successfully completed a buyback of NOK 275 million under its outstanding senior unsecured bond issue with maturity in June 2022 and ISIN NO0010796238 (ODF09), and a tap issue of an equal amount under its outstanding senior unsecured bond issue with ISIN NO0010832181 (ODF10) and maturity date in September 2023. Total amount outstanding under the September 2023 bond will after the tap issue be NOK 975 million and the amount outstanding under the June 2022 bond maturity with ISIN NO 0010796238 will be NOK 325 million.
The bonds relating to the September 2023 bond maturity will be issued under a temporary ISIN NO 0011154676, until a listing prospectus for the additional bonds has been approved. Nordea and Swedbank acted as Joint Lead Managers in connection with the transaction. Read More
---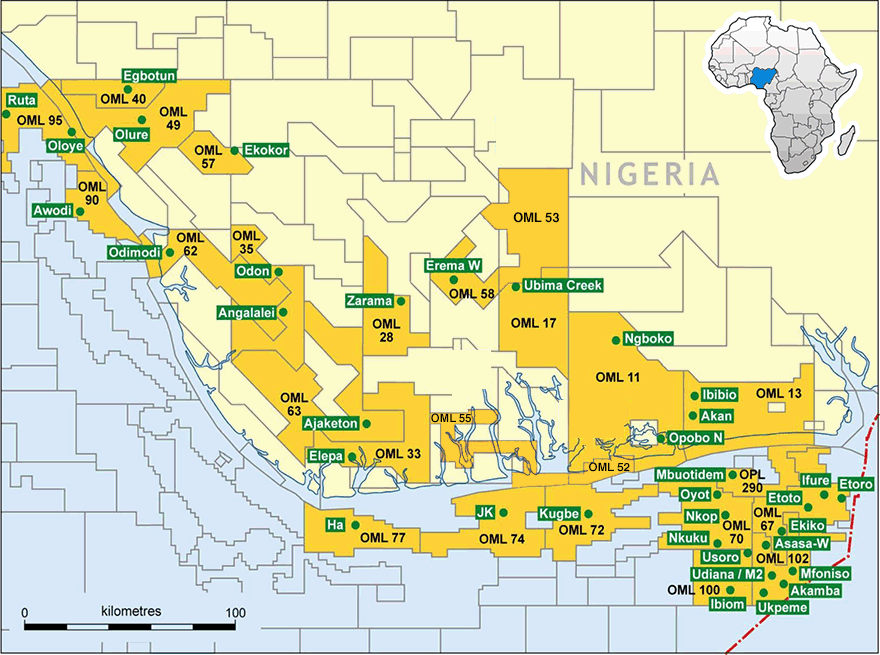 Confirming reports of low production and inability of the country to meet its crude oil quota, the latest monthly report of the Organisation of Petroleum Exporting Countries (OPEC) has shown that Nigeria's rig count slumped to nine from 11. S&P Global Platts survey showed that Nigeria dropped to 1.37 million barrels a day in October, 261,000 bpd below its OPEC+ quota, due to prevailing challenges, OPEC's Monthly Oil Market Report (MOMR), published yesterday, showed that the country recorded 1.35mbpd according to secondary sources and 1.23mbpd based on direct communication to the cartel. Platts survey had revealed that Bonny Light, Escravos and Forcados have all faced production issues in 2021, while output of other key grades such as Qua Iboe, Brass River, Agbami, Akpo and Egina have also remained consistently low this year. Read More
---
India, which imports around 80 percent of the oil it consumes, is looking to boost its domestic oil production and has reportedly asked its state-owned producer, Oil and Natural Gas Corporation (ONGC), to weigh a potential sale of majority stakes in two large offshore oil and gas fields.
The Ministry of Petroleum of India has asked ONGC to consider a sale of 60 percent in the Mumbai High and Bassein oil and gas fields off India's west coast to private firms, Reuters reported on Thursday, quoting a source in the Indian government with direct knowledge of the communication. Read More
---
Velocys Renewables LLC, has entered into a Memorandum of Understanding ("MoU") for the offtake of Sustainable Aviation Fuel ("SAF") to be produced at the Bayou Fuels project in Mississippi, USA ("Project"), with International Consolidated Airlines Group S.A. ("IAG"). The MoU covers the purchase by IAG's constituent airlines, which includes British Airways, Aer Lingus and Iberia amongst others, of an expected 73 million gallons of SAF, in aggregate, at a fixed price. After blending, this will produce the equivalent, under US regulations, of 192 million gallons of net zero SAF (blended basis) during the term of the purchase contract, which will last for ten years from 2026, which is when the Project's biorefinery is expected to begin delivering SAF. Read More
Velocys Renewables LLC, has entered into its first offtake agreement for the sustainable aviation fuel ("SAF") to be produced at the planned Bayou Fuels biorefinery project in Mississippi, USA ("Project"), with Southwest Airlines Co.® ("Southwest"). The agreement covers the purchase by Southwest of an expected 219 million gallons of SAF at a fixed price, over a fifteen-year term starting as early as 2026, when the biorefinery is scheduled to begin commercial delivery of fuel. After blending, this will enable approximately 575 million gallons of net zero SAF. (Net zero is determined as a fuel with a carbon intensity of zero (0) gCO2e/MJ or lower on a lifecycle basis.) Read More
---
Haldor Topsoe and Hyundai Oilbank sign Memorandum of Understanding to develop green energy solutions. Hyundai Oilbank and Topsoe will jointly seek to identify opportunities within blue and green hydrogen, waste plastic recycling, bio-refinery, eFuels, CCUS (carbon capture, utilization and storage) and other solutions to reduce carbon emissions. The Memorandum of Understanding (MoU) will support Topsoe in further optimizing its clean energy technologies and potentially enable Hyundai Oilbank to increase its low-carbon business and meet the company's target that 70% of total profit should derive from eco-friendly business by 2030. Read More
---

Iraq's aggregate oil production from fields in both federal territory and the Kurdistan Region of Iraq (KRI) fell marginally in October to 4.30 million barrels per day (bpd) from 4.34 million bpd in September, according to an Iraq Oil Report analysis based on monthly data gathered independently from each of the country's producing fields.* Read More
---
Petrobras signed this Thursday (11/11) with the company Forbes & Manhattan Resources Inc. (F&M Resources), a wholly owned subsidiary of Forbes & Manhattan Inc. (F&M ), the contract for the sale of the Shale Industrialization Unit (SIX), in Paraná, for the amount of R$ 178.8 million (US$ 33 million). SIX is the third among the eight Petrobras refining units that are in the sales process to have the contract signed. On 3/24/21, the sale contract for the Landulpho Alves Refinery (RLAM) in Bahia was signed and on 8/25/21 the sale contract for the Isaac Sabbá Refinery (REMAN) in Manaus was signed. in the Amazon. The sale of SIX is in line with Resolution No. 9/2019 of the National Energy Policy Council, which established guidelines for the promotion of free competition in the country's refining activity, and is part of the commitment signed by Petrobras with CADE for opening of the refining sector in Brazil. SIX's divestment process, approved by Petrobras' Board of Directors on this date, strictly followed the Divestment System approved by the Federal Court of Accounts (TCU). The refinery's divestment project was approved at all levels of Petrobras' corporate governance. Read More
---
Commodity Prices
Units
Price $
Change
Crude Oil (WTI)
USD/bbl
$80.34
Down
Crude Oil (Brent)
USD/bbl
$81.87
Down
Bonny Light
USD/bbl
$82.02
Down
Natural Gas
USD/MMBtu
$5.02
Up
OPEC basket 11/11/21
USD/bbl
$81.93
Down
At press time 11th November 2021
---
Petrobras Director celebrates advances in combating pipeline theft in Brazil. To achieve this result, the director of Petrobras highlighted some of the efforts made by the company, such as investments in technology. "Automation, control and monitoring systems are essential to ensure that this type of intervention is less frequent. We cannot relax", explained Mastella, who defends changes in the legislation to typify the crime of theft in pipelines, with an increase in the punishment for those who commit the crime. Read More
---
Petrobras signed a contract to sell its Shale Industrialization Unit (SIX) for $33-million to Forbes & Manhattan Resources, it said in a filing on Thursday. The refining unit is in Parana state on one of the world's largest reserves of oil shale, a sedimentary rock with organic matter that can be converted to oil and gas by heating. It is the third refinery Petrobras has sold in its divestment strategy that will in total sell eight refineries. The buyer is wholly owned by Forbes & Manhattan Inc, a private merchant bank based in Toronto, Canada. Read More
---
Exxon Mobil is in discussions with Dutch contractor SBM Offshore NV to build a fourth multibillion-dollar production unit to develop its Guyana oil discoveries, two people close to the negotiations said. The talks include the potential for some future platform assembly in Guyana, the people said. Read More
---
The active rig count acts as a leading indicator of demand for products used in drilling, completing, producing and processing hydrocarbons.
Region
Period
No. of Rigs
Change
U.S.A
05th November 2021
550
+6
Canada
05th November 2021
160
-6
International
Oct.2021
800
+13


Baker Hughes Rig Count to 11th November 2021
---
Oil and Gas News Straight from the Source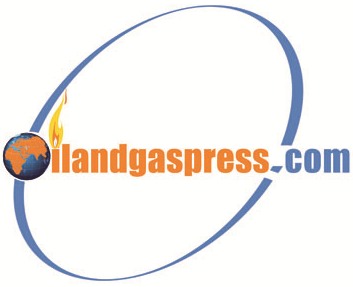 OilandGasPress Energy Newsbites and Analysis Roundup |Compiled by: OGP Staff, Segun Cole. Please send us your industry related news for publication
---
Announce new products, New Partnerships, New director appointment, New office, financial reports, New sales staff, new contracts, charity affiliations and general news and offers by your organisation! Submit your Releases or contact us now!
Submit a Press Release
Oil and gas, press, Energy, Climate, Renewable, Wind, Biomass, Sustainability, Oil Price, LPG, Solar, Marine, Aviation, Fuel, Hydrogen, Electric ,EV, Gas,
Disclaimer: News articles reported on OilAndGasPress are a reflection of what is published in the media. OilAndGasPress is not in a position to verify the accuracy of daily news articles. The materials provided are for informational and educational purposes only and are not intended to provide tax, legal, or investment advice.
Should you wish to provide a different perspective on the above article, please email us info@OilAndGasPress.com