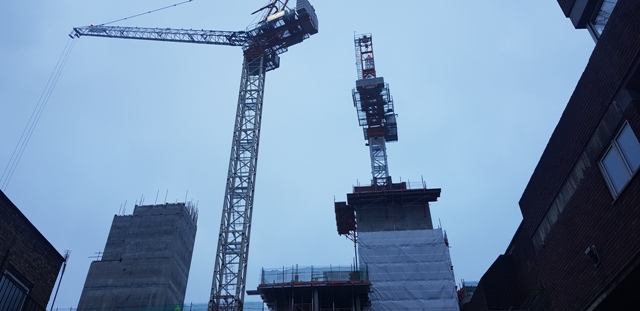 Oil and Gas, Press, Energy News Brief, 23rd Nov. 2021
West Texas Intermediate for January delivery rose 81 cents to settle at $76.75 a barrel in New York
Brent for January settlement added 81 cents to end the session at $79.70 a barrel
---
world's first fully electric autonomous cargo vessel was unveiled in Norway, a small but promising step towards reducing the maritime industry's climate footprint. By shipping up to 120 containers of fertilizer from a plant in the southeastern town of Porsgrunn to the Brevik port a dozen kilometres away, the much-delayed Yara Birkeland, shown off to the media on Friday, will eliminate the need for around 40,000 truck journeys a year that are now fuelled by polluting diesel. Read More
---
GE Digital today announced that Counties Energy, an electricity distribution network provider, will implement GE Digital's Advanced Distribution Management System (ADMS) as part of its Digital Utility transformation program. The ADMS solution in combination with the utility's existing implementation of GE Digital's Smallworld Electric Office, a network-based Geographic Information System (GIS), will drive greater reliability, resiliency and flexibility for its network assets through richer multi-source data. The combination of the two platforms will enable smarter, sustainable, and innovative energy services and solutions that deliver better customer experiences, operational efficiencies, and the ability to manage growth intelligently, ultimately shaping a future-proofed energy platform. Read More
---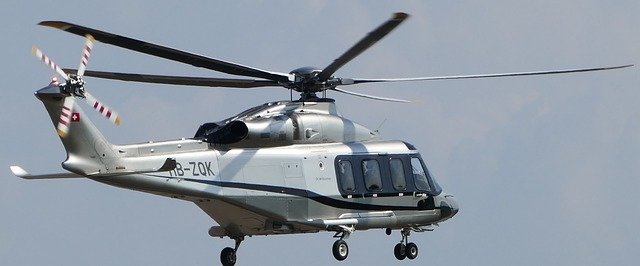 A Bel Air Aviation AW189 helicopter has surpassed 5,000 engine flight hours operating with GE's CT7-2E1 engine. Since entering service in November 2014, this AW189 has had zero engine shop visits and stands as the AW189/CT7 fleet leader in total engine flight hours.
"Reaching 5,000 engine flight hours with zero shop visits is an amazing illustration of the world-class reliability the CT7 offers our customers for a wide range of missions," said Elissa Lee, GE Aviation's CT7 Programs Director. "Congratulations to Bel Air. We're very proud to continue supporting your CT7 engines." Bel Air Aviation, based in Denmark, specializes in flights to offshore oil and gas and offshore wind turbine sites. With two CT7-powered AW189 helicopters in its fleet, Bel Air is the world leader in AW189 flight hours. Bel Air uses GE Aviation's TrueChoice Flight Hour services, an engine maintenance plan that helps operators optimize their cost of ownership of the entire lifecycle of their engine assets. Read More
---
The Federal Tax Service of Russia approved the transition to tax monitoring for another 12 companies of the Gazprom Group starting from January 1, 2022. The following companies received resolutions to that effect from the inspectorates of the Federal Tax Service: Gazprom Transgaz Krasnodar, Gazprom Transgaz Stavropol, Gazprom Transgaz Makhachkala, Gazprom Transgaz Kazan, Gazprom Komplektatsiya, Gazprom Inform, Gazprom Neftekhim Salavat, Gazprom Flot, Gazpromtrans, Gazprom Dobycha Irkutsk, Gazprom Dobycha Orenburg, and Gazprom Pererabotka Blagoveshchensk. Read More
---
Before the onset of Covid-19, oil and gas companies understood the need to upskill the existing workforce and recruit new employees as more field employees approached retirement, according to the KPMG report. The skills shortage is a long-term problem requiring near-term action, it said. Talent acquisition teams in oil and gas companies must develop new strategies for university and experienced hiring, the report states. Currently, the most in-demand roles in the UAE's oil and gas industry are field jobs such as those of engineer, supervisor and operator, among others Read More
---
Defunct oil rigs and pipelines could be recycled and reused in green technologies such as carbon capture and storage, hydrogen production, geothermal energy and offshore wind, a new report suggests. More than one million tonnes of scrapped oil and gas installations are set to be removed from the North Sea and broken up over the next decade in a major operation that will cost nearly £17 billion. Read More
---
For African and global petroleum markets, COVID-19 has accelerated the need for digital rollouts, in part because companies have had to adopt digital tools for remote work, thereby positioning technology as a means of coping with transformational changes facing the industry. Furthermore, digitalization and optimization of oilfield assets have emerged as principal cost-cutting mechanisms, as oil and gas companies continue to face threats to efficiency, sustainability and profitability. Read More
---
A ceremony commemorating a postage stamp for LUKOIL's 30th anniversary took place today in Moscow. Vagit Alekperov, President of PJSC LUKOIL, and Oleg Dukhovnitsky, chairman of the Board of Directors of JSC Marka, took part in the event.
The postage stamp with inscribed value of 60 roubles depicts a family of oil workers, LUKOIL's production facilities, and the interactive Oil pavilion located at Moscow's VDNKh. The total run is 108 thousand stamps. The author of the design is Sergey Ulyanovsky, one of the leading artists in postal miniature genre. Read More
---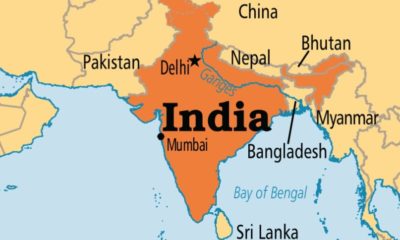 ONGC should decide on mode for raising oil, gas output: Oil ministry. the Petroleum Ministry on Monday clarified that production from existing fields has to be increased through all means including technology and involvement of private sector companies in a transparent manner. Read More
---
Sinopec is pumping more clean energy sources to North China as large parts of the country brace for a new cold front that will send temperatures plunging. The daily supply of natural gas has been boosted by an additional 10 million cubic meters to North China while nationwide supply has also risen to 180 million cubic meters, the company said in a statement sent to the Global Times on Monday, adding that residential and industrial demand has been met effectively. Read More
---
China aims to tap into high-efficiency, energy-saving motors to further its green drive, according to a circular released by the Ministry of Industry and Information Technology (MIIT) and the State Administration for Market Regulation (SAMR). The circular, an action plan that covers the period from 2021-23, stipulates that such advanced motors should account for over 20 percent of all motors in service by 2023, a move that will save 49 billion kilowatt (kW) hours of electricity a year. The annual production capacity of such motors should hit 170 million kW hours by 2023. Such an achievement would equal an annual reduction of 15 million tons of standard coal consumption and reduce carbon dioxide emissions by 28 million tons. Read More
---
Commodity Prices
Units
Price $
Change
Crude Oil (WTI)
USD/bbl
$75.74
Down
Crude Oil (Brent)
USD/bbl
$78.94
Up
Bonny Light
USD/bbl
$79.15
Up
Natural Gas
USD/MMBtu
$4.99
Up
OPEC basket 22/11/21
USD/bbl
$78.90
Down
At press time 23rd November 2021
---
The active rig count acts as a leading indicator of demand for products used in drilling, completing, producing and processing hydrocarbons.
Region
Period
No. of Rigs
Change
U.S.A
19th November 2021
563
+7
Canada
19th November 2021
167
-1
International
Oct.2021
800
+13
Baker Hughes
---
The New South Wales government announced this week it would move to ban dark roofs as part of environmental planning rules to help the state achieve net zero emissions by 2050. Experts who welcome the NSW proposal to deal with urban heat say it's not about black or white but reflection and radiation Read More
---
U.S. President Joe Biden is preparing to announce the release of oil from the nation's Strategic Petroleum Reserve in concert with several other countries as soon as Tuesday, Bloomberg reported on Monday, citing multiple unnamed sources. Read More
---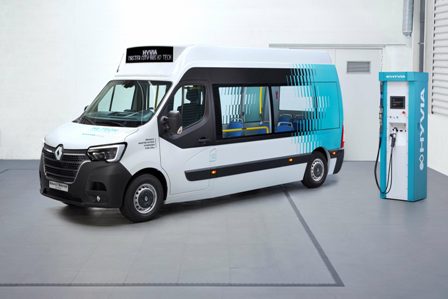 Two new hydrogen-powered light commercial vehicles have been unveiled by Renault Group and Plug Power's joint venture Hyvia. A hydrogen chassis cab is the one half of the new product release. With a range of approximately 250km, the box van is equipped with a 30kW fuel cell, a 33kW battery and tanks containing 3kg of hydrogen at 700 bars. Read More
---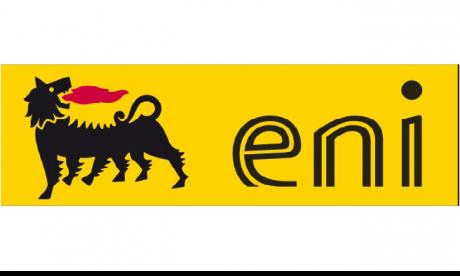 Eni and U.S.-based Stone Ridge Technology (SRT) announce the formation of an industry consortium that will direct the future development of the ECHELON® ultra high-performance subsurface flow simulation technology. Working cooperatively since 2018, Eni and SRT have developed ECHELON®, an advanced dynamic reservoir simulator, into a full-featured industrial simulator and successfully deployed it over the main Eni's assets around the world. This technology supports Eni in managing projects uncertainty while improving early understanding of field behavior for more effective business decisions. Read More
---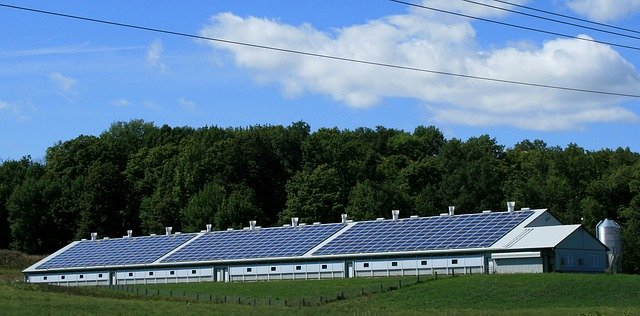 Jack's Solar Garden in Boulder, Colorado, US has rows of over 3,200 solar panels which creates a 1.2 MW community solar garden – enough to power over 300 homes.solar panels. People tend to, harvesting, or sowing in the nearby furrows under the solar panels. Jack's represents a dozen such projects in the US—some commercial and some only for research. Read More
---
Ofgem, the energy regulator, has decided to accept commitments from PayPoint and a donation of £12.5 million to Ofgem's Energy Industry Voluntary Redress Scheme, following an investigation into whether PayPoint has infringed Chapter II of the Competition Act 1998 (the "Competition Act"). PayPoint provides services to energy suppliers which enable their energy prepayment meter customers to top up their credit, either in person at one of 28,000 PayPoint retail outlets in Great Britain, or remotely, for example using a website or mobile phone. These retailers are paid a commission for top-up payment transactions made using a PayPoint terminal. PayPoint then transfers these payments to the relevant energy supplier, in exchange for a transaction fee. Read More
---

With nearly 60% of Africa's population under the age of 25, policymakers across the continent can guarantee the future prospects of the youngest region in the world by using the affordable, cleaner, and abundant natural gas in their energy plans, HE Yury Sentyurin, Secretary General of the Gas Exporting Countries Forum has said. Speaking at the recently-held African Energy Week, the representative of the 18-nation association of the world's largest gas producers emphasised that communities in Africa deserve access to sustainable modern energy, such as natural gas, and become an integral part of the global movement to eradicate energy poverty. UN estimates show that currently 789 million people in Africa do not have access to clean cooking fuel and more than 535 million with no access to electrification. Read More
---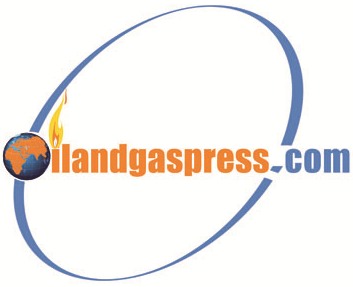 OilandGasPress Energy Newsbites and Analysis Roundup |Compiled by: OGP Staff, Segun Cole. Please send us your industry related news for publication
Announce new products, New Partnerships, New director appointment, New office, financial reports, New sales staff, new contracts, charity affiliations and general news and offers by your organisation! Submit your Releases or contact us now!
Submit a Press Release
Oil and gas, press, Energy, Climate, Renewable, Wind, Biomass, Sustainability, Oil Price, LPG, Solar, Marine, Aviation, Fuel, Hydrogen, Electric ,EV, Gas,
Disclaimer: News articles reported on OilAndGasPress are a reflection of what is published in the media. OilAndGasPress is not in a position to verify the accuracy of daily news articles. The materials provided are for informational and educational purposes only and are not intended to provide tax, legal, or investment advice.
Should you wish to provide a different perspective on the above article, please email us info@OilAndGasPress.com