OilandGasPress Energy News Roundup today
Hedge funds and other money managers continue to sell off petroleum as resurgent coronavirus infections in China, Europe and North America dampened hopes of full resumption in long-distance passenger aviation. The equivalent of 64 million barrels was sold in the six most important petroleum futures and options contracts in the week to Aug. 10, exchange and regulatory records reportedly showed.
---
Fear over lack of spaces as larger, battery-powered vehicles The best-selling battery vehicles last year – the Tesla Model 3, Kia Niro and Jaguar I-Pace – are all longer and wider than the three best-selling internal combustion cars, the Ford Fiesta, Vauxhall Corsa and VW Golf.
Roads are currently so congested that a 60-mile journey on 60mph roads is reckoned to take 85 minutes at an average speed of 42mph.
---
KNPC announces pre-qualification bid results for building, operation of plant disclosed the qualified companies are British Harsco Metals United in alliance with Abdulaziz Al-Rasheed and His Sons Company, Plum-Monix Industry Company Taiwan, Shell Overseas Investment Company in alliance with National Technology Projects Company, Environment Development Company Ltd in alliance with Kuwaiti Geophysical Company, and Refracast Metallurgical Company in alliance with Metallurgical and Processing Industries Company.
---
Arab Contractors and Elsewedy Electric companies started the installation of the first turbine to generate hydroelectric power at the Julius Nyerere Station in Tanzania
---
WEG launches Open Innovation challenge in the market The company is looking for partners with can bring solutions that promote the replacement or reduction of wood for electric motor packaging with or without using forest residues.
---
attack at Shell facility in Nigeria's southeast Seven people have been killed in an attack on a convoy transporting workers to a Shell oil and gas project in Nigeria's southeast, police say.
No group claimed responsibility for Monday's attack
---
Commodity Prices
Units
Price $
Change
Crude Oil (WTI)
USD/bbl
$63.10
Down
Crude Oil (Brent)
USD/bbl
$66.07
Down
Bonny Light
USD/bbl
$67.99
Down
Natural Gas
USD/MMBtu
$3.75
Down
OPEC basket 18/08/21
USD/bbl
$69.32
Down
At press time 19 August 2021
The OPEC Reference Basket of Crudes (ORB) is made up of the following: Saharan Blend (Algeria), Girassol (Angola), Djeno (Congo), Zafiro (Equatorial Guinea), Rabi Light (Gabon), Iran Heavy (Islamic Republic of Iran), Basra Light (Iraq), Kuwait Export (Kuwait), Es Sider (Libya), Bonny Light (Nigeria), Arab Light (Saudi Arabia), Murban (UAE) and Merey (Venezuela).
---
Iranian fuel oil ship to sail to Lebanon organised by the Lebanese group Hezbollah which has warned its US and Israeli adversaries the ship will be considered Lebanese soil as soon as it sails.
---
Nel ASA: Second quarter 2021 financial results reported revenues of NOK 163.7 million in the second quarter of 2021, up 10% from NOK 148.6 million in the same quarter of 2020 and an EBITDA of negative NOK 120.3 million (Q2 2020: -48.7) incl. one-offs and ramp-up cost. This includes costs relating to the ramp-up at the new Herøya facility which is still not contributing to revenue. The order backlog ended at NOK 1 078 million, up ~4% from same quarter last year. The cash balance ended at NOK 3.07 billion. Nel reiterates the strong long-term outlook and growth prospects for the sector.
---
Odfjell SE today reported its results for the second quarter of 2021 Timecharter earnings in Odfjell Tankers of USD 123 million compared to USD 120 million in 1Q21
Net result contribution from Odfjell Terminals of USD 1 million, in line with previous quarter
EBIT of USD 11 million compared to USD 8 million in 1Q21
Net result of USD -8 million compared to USD -16 million in 1Q21
A minor part of the COA portfolio was renewed since last reporting with rate renewals up 5%
---
SkyCool Radiative Cooling Panels a passive cooling panel that improves the efficiency of any air conditioning or refrigeration system. We apply a Dual-Mode film to the top surface of each panel. The film reflects sunlight to prevent the panels from heating up during the day and also emits infrared heat to the cold sky, which keeps the panels and any fluid flowing in them cool 24/7/365. A fluid is pumped through each panel. The panels' temperature can drop by up to 15°F below the ambient temperature with zero electricity input.
SkyCool's panels can be used as an add-on to air conditioning and refrigeration systems. In some circumstances, our panels can even replace an air conditioning unit.
---
Countries that could go extinct due to climate change
From flooding: The Maldives
From overheating: The United Arab Emirates
From extreme weather events: Japan
From agricultural drought: Sudan
---
Ocean bacteria in the Canadian Arctic is capable of biodegrading diesel and oil, according to a new study. Scientists at the University of Calgary found "unexpected" microbes in the icy waters of the Arctic which they say would respond well to an oil spill in the region. The study's findings were published in the Applied and Environmental Microbiology journal.
---
Drilling of first exploratory well in Absheron Azerbaijan's State Oil Company (SOCAR) and BP started the drilling of the first exploratory well in the North Khali prospective area of the Shallow Water Absheron Peninsula (SWAP) offshore block in the Azerbaijani sector of the Caspian Sea on August 16.

---
Azerbaijan may hold renewable energy auctions at end-2021 or early 2022 Azerbaijan's President Ilham Aliyev approved the Law On Use of Renewable Energy Sources on July 12, 2021. The law envisages selection of electricity producer from renewables via auctions or by direct involvement.
---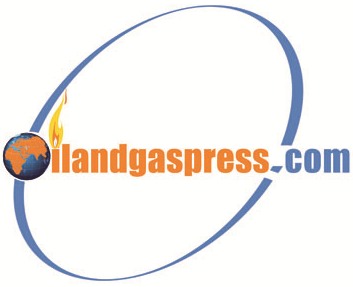 Compiled by: OGP Staff, Segun Cole , Please send us your industry related news for publication
Submit your News/Releases or contact us now!
Submit a Press Release
Oilandgaspress.com | Energy, Climate, Renewable, Wind, Biomass, Sustainability, Oil Price, LPG, Solar
we provide you with the latest news summary with links straight to the source!!
Oil and Gas News Straight from the Source